Whovians, meet your new Doctor. After much speculation and wishful thinking, the BBC has announced that Peter Capaldi will be playing the Twelfth Doctor.
"He's not me yet, but he's reaching out," Capaldi said during the announcement special. He's been reading some old Doctor Who scripts and practicing his Doctor in the mirror.
THE NEW Doctor Who 12th Doctor is Peter Capaldi (HD)(360p_H.264-AAC)
Capaldi is a veteran actor, having appeared in more than 40 films and television shows, notably the series The Thick of It and the sequel film In the Loop. His character, Malcolm Tucker, wasn't much of a scifi fan:
He also appeared in the Doctor Who episode "The Fires of Pompeii" as Caecilius and in the Torchwood serial Children of Earth as John Frobisher. (As many folks are pointing out in the comments, he recently played a WHO doctor in World War Z, funnily enough.) And he's an Academy Award winner, not for acting, but for his short film, Franz Kafka's It's a Wonderful Life.
Plus, he was the lead singer in Craig Ferguson's band during art school. We're excited. Are you?
Also, the Guardian has a pretty hilarious liveblog of the announcement show.
Image Credit: Ian Gavan/Getty
Update: The images, they are already coming:
G/O Media may get a commission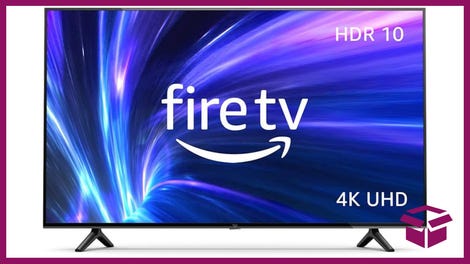 42% Off
Amazon Fire TV 50" 4K Smart TV
This image was create a few days ago, actually, by the Dinosaur Prince.
Another bit of trivia:
That episode is "The Fires of Pompeii," which featured both Capaldi and Karen Gillan.