Will Toledo hit the indie rock lottery one Monday last February. Chris Lombardi, founder of legendary independent label Matador Records, rang him up wanting to know more about the 11 albums the 21-year-old Toledo had published online in near anonymity since he was a teen.
Lombardi had followed a tip to the Bandcamp page for Toledo's recordings under the moniker Car Seat Headrest. There's nothing remotely unusual about getting a link to a Bandcamp profile; since launching in 2007 Bandcamp has become a repository for the hopes and dreams of unsigned artists.
Far from the demos of an uncertain rookie, however, Lombardi told me that, he realized he was looking at a fully realized artistic vision: "It was like stumbling on a magic secret."
Toledo grew up alongside Bandcamp. He started writing and uploading records to the service as a teenager at home, and continued to churn out music online as a student at William and Mary in Virginia. By the time Lombardi got to Toledo, he was living in Seattle with 11 (ELEVEN!) albums on his page.
Most of that music had been recorded in Garage Band on a MacBook, using only the computer's built-in microphone to capture anything acoustic and a little USB interface to plug in his electric guitar. The seemingly random name for the band stems from Toledo's years of recording music in his parent's house. When it came time to record vocals, the self-conscious teen would take the family minivan out to an empty parking lot where he could sing the songs into his computer in relative peace. From there, he would tweak the songs until they were ready and dump the records onto Bandcamp to be discovered–or as it was for years, not discovered–by the internet underground.
Bandcamp has been around for going on 10 years, and indeed, its design makes it relatively easy for an artist that doesn't have a record deal or much of a career to have an "album" people can access. Toledo's not the first accomplished artist to tread this territory. In fact, he first became aware of the service after reading about the success the New York indie band Cults had with it.
G/O Media may get a commission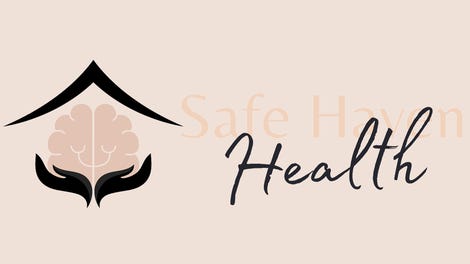 Addiction counseling
Safe Haven Health
After being discovered on Bandcamp, Cults have released two records which both charted in the top 200. More recently, Toledo's contemporary Alex G released his first record on Domino Records after uploading loads of material on Bandcamp. As a generation reared on Bandcamp comes of age, it's possible we're entering the era of the Bandcamp prodigy.
Toledo is slim built with a mop of black hair that looks like a wig that's slightly too big for his head. He speaks in a low monotone voice from behind a pair of boxy glasses.
"I like Bandcamp because of the focus on the album concept that I'm a fan of," he told me in Matador's New York offices. "I like the structural concept of an album... It's aesthetically pleasing way of presenting it. It's a simple and elegant experience."
Toledo's Bandcamp is an impressive archive of material, and there's no great way to plow through the whole thing efficiently. The closest experience I've had is trying to mow down everything Neil Young recorded over 30 years. And remember, Toledo's oeuvre spans only about five. As you would expect, the music is all over the place, from some eccentric variations on introspective folk to big jangly rocks songs to low-fi powerpop.
Despite the impressive output, very few people had heard of Toledo before he signed to Matador Records last winter. He'd only ever played in Car Seat Headrest with fleeting band members he met in college. He'd never been on tour, and really, the only connection he had to any kind of fan base or music scene was through Bandcamp, where he managed thousands of downloads before the big push from Matador. "Obviously, nobody wanted to interview me before," he told me with a chuckle. "I was jealous of people who got in the college newspaper basically, because they had one over on me."
Matador's Lombardi says he recognized similarities between Toledo's eccentric, super-prolific style and the long career of amazing rock n' roll weirdo Robert Pollard of Guided By Voices. When Matador signed Pollard back in the 90s, he was just an Ohio guy making beautiful art that almost nobody was paying attention to. As with Pollard's GBV, Lombardi couldn't believe what he'd found in Car Seat Headrest—not only was Toledo a free agent, but nobody had written a word about him.
"You look at that much output and zero attention, and you think this guy must be terrible," he says. "It was incredible stuff. It's like opening up this treasure chest."
Lombardi didn't waste any time. He flew to Seattle from Los Angeles for a Car Seat Headrest show the same week he heard the songs on Bandcamp, and offered him a record label contract the next day.
---
Getting signed to a label like Matador exposes you to thousands, if not millions, of people who never would've heard your music before, so before releasing a new record on the label, Toledo went back and rerecorded an album's worth of material from his Bandcamp days. Released last week, Teens of Style was conceived as a way to introduce new listeners to Toledo's massive catalog. To "clear the weeds," as Toledo puts it.
Toledo is already done with a full-length follow up called Teens of Denial, set for release next year. For the first time, he went into the studio with a full band and completely written songs. He worked with a professional producer, Steve Fisk. Toledo's no longer at home, and recording costs real money and the time of lots of other people, which has forced him to abandon much of his old song writing style.
In his Bandcamp days, he would get everything done as quickly as possible and then tinker with the recordings endlessly. Much of what he recorded was experimentation, and songs and albums came together in a long, elaborative process. In fact, before Matador, Toledo's records never really had to be done. A year after posting his 2011 album Twin Fantasy, he did a better mix and replaced the version online. (Imagine pulling down a record from iTunes or Spotify and replacing it with another version.)
Signing a record deal means that to a certain extent, Toledo has to resign himself to a more constrained process. "There are some deadlines to be adhered to," he says. "I'm basically out of the phase now where i do a lot of experimentation in the software."
Still, he's not quite sure he's ready to give it all up. Even after spending much more money recording, releasing, and promoting the record, he's confident it's never really final. "There are still going to be opportunities in the future to mess with that stuff even more."
[Amazon, iTunes, Matador Records, Bandcamp]
---
20kHz is a new blog exploring the technology and science behind music and sound. Follow us @20kHz.

Image via Chona Kasinger/Matador Records