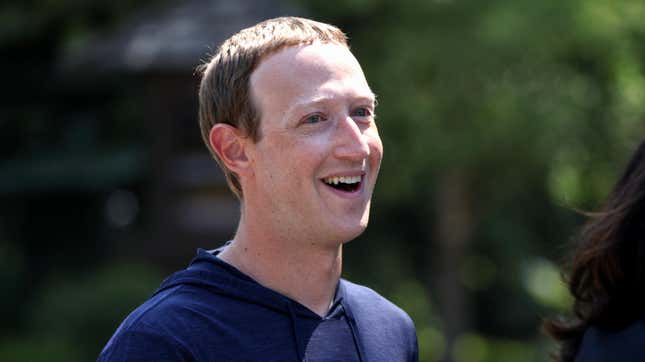 Many more Meta workers may be clearing off their desks very soon. Early on Tuesday, Bloomberg reported that Meta plans to lay off "thousands" of employees, and the first round of staff cuts could be finalized as early as this week, based on anonymous sources familiar with the matter.
Robinhood App Lays Off 9% of Staff
There's been murmurings of even more layoffs at the Mark Zuckerberg-founded company for a few weeks now, but it's been just four months since Meta axed 11,000 workers, or 13% of its global staff. CEO Zuckerberg has talked up how 2023 would be his company's "year of efficiency" after the company suffered losses at its "metaverse"-focused Reality Labs division and saw a decline in its advertising empire.
In an email to Gizmodo, Meta declined to comment on any reported plans for layoffs.
The anonymous sources quoted by Bloomberg said this new round of cuts is being driven by declining advertising revenues while it refocuses, again, on its metaverse ambitions. This is an apparent effort to help the company hit certain financial targets for 2023. The company reportedly asked team directors and vice presidents across the company to make up a list of names for those who should get the cut.
Zuckerberg is expecting to go on parental leave in anticipation of the birth of his third child with his wife Priscilla Chan. The reported plan is to have the layoffs set and ready to go before the big boss takes his leave of absence.
In addition to these supposed layoffs, there's a so-called "flattening" happening at the company's Menlo Park headquarters and beyond. Previous reports noted how Meta is putting pressure on middle managers of small teams to either get them to do more grunt work, or otherwise leave the company.
This article is part of a developing story. Our writers and editors will be updating this page as new information is released. Please check back again in a few minutes to see the latest updates. Meanwhile, if you want more news coverage, check out our tech, science, or io9 front pages. And you can always see the most recent Gizmodo news stories at gizmodo.com/latest.