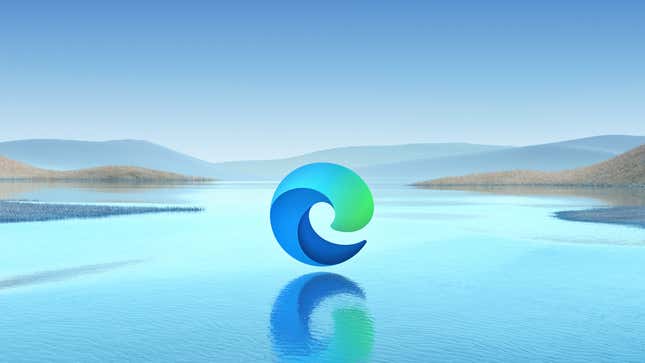 It's a controversial take, but sometimes I think Microsoft Edge is my favorite browser. I like the PDF viewer and Edge's built-in "read-aloud" capability. And coming soon, Edge will be able to upscale low-resolution YouTube videos, like scrapes of old episodes of MTV's Real World.

Warning! Microsoft Wants ChatGPT to Control Robots Next
In a blog post, Microsoft laid out its plans for video super resolution, or VSR, just as Nvidia's much more demanding Super Resolution tech finally reached the public. Intel's version has also been leaking around. VSR uses machine learning to improve the look of low-resolution videos, so they appear clearer and high-res. It's similar to FSR and DLSS, techniques commonly used in gaming to reduce the load on your machine, but built specifically to video. Microsoft says its version works on YouTube and other video streaming platforms "without sacrificing bandwidth."
A demo is currently available on Edge Canary, an experimental version of the browser, to a limited number of Windows Insiders. But you'll have to have a somewhat recent GPU to get it to work: you'll need an Nvidia RTX 20/30/40 series or AMD Ryzen RX 5700-RX 7800 series GPU in your setup. The feature kicks in when you start playback on a 720p or lower video. The media can't be DRM'd either, so it's likely not something you can use through the major streaming services. Microsoft suggests using the open-source Big Buck Bunny video as a test clip (which I've used before to benchmark devices). When VSR works in the background, you'll see a tiny "HD" button pop up in Edge's address bar.
Laptop users with hybrid GPUs can force Edge Canary to use the discrete GPU through the Windows settings and try the feature that way, though Microsoft is also still working on the automatic capabilities for those setups. If you plan to experiment, laptops should remain charged and plugged in, as VSR is a heavy load on the GPU. Microsoft says the feature "can be computationally intensive."
The rest of the blog explains how the VSR feature works in the backend. Microsoft built it using the open-source Open Neural Network Exchange (ONNX) Runtime and its homegrown DirectML. The company says it has plans to bring the technology to older graphics cards in the future.
Ideally, this feature would help me in my quest to re-watch VCR rips of the television shows I enjoyed growing up. It should also help improve the quality of the stream where bandwidth may present an issue. Unfortunately, I couldn't get the demonstration to work on my Dell XPS 15 with Nvidia GeForce 3050 Ti laptop GPU. I just downloaded the Edge's Canary update, so it's possible I need to set aside some time or reboot before it kicks in.