After Microsoft's initial announcement, the forthcoming Google-docs-like Office web apps—"Office Web"—kinda fell off the radar. Today, we get confirmation that the online suite will be free, and that Office 2010 will start semi-private testing today.
With free or cheap alternatives from Google, Zoho, Apple and Adobe, Microsoft didn't really have much a choice when it came to pricing the online suite: it'd either be free, or a failure. Thankfully, the apps, which include Word, PowerPoint, Excel and OneNote, will be available to anyone with a Live account, and judging by the (lone) screenshot above, will aim to compete directly, feature-wise, with other companies' offerings—although hopefully with better handling of complex formatting.



This announcement is paired with news that the actual suite, shown in the gallery above, has hit the "Technical Preview" stage, and that it'll be available for testing to tens of thousands of users, albeit by invitation. (Although for the rest of us, it's already been leaked) There aren't a ton of surprises in the announcements, but PowerPoint video editing, new grou-editing tools, and a bevy of small tweaks and feature-adds can be expected. [Microsoft]
G/O Media may get a commission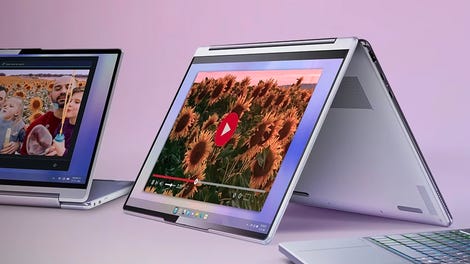 up to 70% off
Lenovo Spring Clearance
Office 2010 Hits Major Milestone and Enters Technical Preview
Microsoft showcases new product capabilities and announces Office Web applications will be available to nearly half a billion people at launch.

NEW ORLEANS, La. - July 13, 2009 - Today, at its Worldwide Partner Conference, Microsoft Corp. announced Office 2010, SharePoint Server 2010, Visio 2010 and Project 2010 have reached the technical preview engineering milestone. Starting today, tens of thousands of people will be invited to test Office and Visio as part of the Technical Preview program.
"Office 2010 is the premiere productivity solution across PCs, mobile phones and browsers," said Chris Capossela, senior vice president, Microsoft Business Division. "From broadcast and video editing in PowerPoint, new data visualization capabilities in Excel and co-authoring in Word, we are delivering technology to help people work smarter and faster from any location using any device."
Office 2010 and related products will deliver innovative capabilities and provide new levels of flexibility and choice that will help people:

• Work anywhere with Office Web applications—the lightweight, Web browser versions of Word, PowerPoint, Excel and OneNote-that provide access to documents from anywhere and preserve the look and feel of a document regardless of device.

• Better Collaborate with co-authoring in Word, PowerPoint and OneNote, and advanced email management and calendaring capabilities in Outlook, including the option to "ignore" unwanted threads.

• Bring ideas to life with video and picture editing, broadcast capability in PowerPoint, easy document preparation through the new Microsoft Office Backstage view, and new Sparklines in Excel to visualize data and spot trends more quickly;

Microsoft also announced that it is streamlining the number of Office editions from eight to five and enhancing each edition with additional applications and features. The company also announced that Office Web applications will be available in three ways: through Windows Live, where more than 400 million consumers will have access to Office Web applications at no cost; on-premises for the more than 90 million Office annuity customers; and via Microsoft Online Services, where customers will be able to purchase a subscription as part of a hosted offering.
Partner Opportunities:
Microsoft also is preparing partners for the release of Office 2010 and SharePoint Server 2010 through a number of new and refreshed readiness tools and training programs. These include: the Ignite program for SharePoint, Office and Exchange; Business Productivity Infrastructure Optimization (BPIO) University; Masters and Architect Certification for SharePoint; new Partner Business Productivity Online Services features and distributor model; and, Exchange 2010 Readiness Webcast Series and Demo Showcase. More information on these programs can be found at: http://partner.microsoft.com/businessproductivity

Availability:
All Microsoft Worldwide Partner Conference attendees will receive invitations to participate in the Technical Preview program. Microsoft Office 2010 and related products will be available in the first half of 2010. More information about Office 2010 can be found at www.microsoft.com/Office2010 .