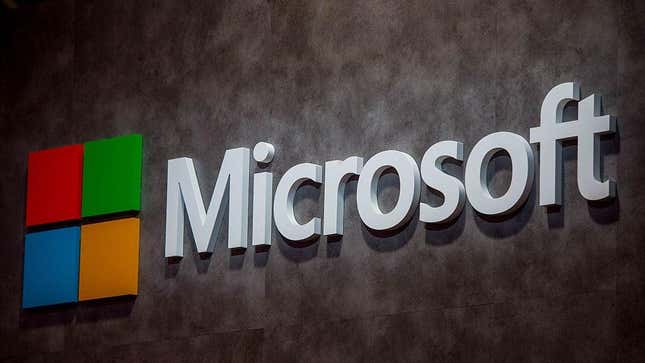 Microsoft's first labor union in the U.S. was formed by a group of video game testers who work for the company's subsidiary, ZeniMax Studios. The subsidiary consists of about 300 workers with the majority voting to join the union, making it the largest union in the video game industry in the U.S., according to the Communications Workers of America (CWA).
Warning! Microsoft Wants ChatGPT to Control Robots Next
The video game testers pushed their unionization campaign prior to Microsoft's takeover of the company, Senior Game Tester Wayne Dayberry told The Associated Press, adding that concerns in the workplace are prevalent at video game companies.
"Throughout the industry, the quality assurance departments are treated poorly, paid very little, and treated as replaceable cogs," Dayberry told the outlet. "There's not a lot of dignity involved in it. That's something we're hoping to show people in the industry who are in like situations, that if we can do it, they can do it as well," he said.
Those involved in the unionization efforts told The New York Times they hoped their efforts would change how Microsoft promotes workers and assigns responsibilities, as well as negotiate more flexible remote work policies, and increased pay.
Microsoft bought ZeniMax for $7.5 billion in 2021 giving it control over Bethesda Softworks and popular gaming franchises including The Elder Scrolls, Doom, and Fallout, and was aware of the unionization efforts from the video game testers.
The company agreed it would remain neutral throughout the voting process which was not run by the National Labor Relations Board, which is typically involved in the unionization process.
Microsoft instead implemented a process that allowed workers to vote for or against the union by either signing a union authorization card or by voting anonymously through an online platform.
"They have definitely stood by their word all along," CWA spokesperson Beth Allen told The Associated Press. She continued, "It's pretty momentous. Microsoft is an outlier in the way tech companies have been behaving."
A Microsoft spokesperson said in an emailed statement to Gizmodo, "In light of the results of the recent unionization vote, we recognize the Communications Workers of America (CWA) as the bargaining representative for the Quality Assurance employees at ZeniMax. We look forward to engaging in good faith negotiations as we work towards a collective bargaining agreement."
The labor deal officially only applies to workers who joined Microsoft as part of its subsidiary purchases, but the company is reportedly open to extending the option to include additional current employees.
Skylar Hinnant, a worker involved in the organizing campaign, said in a statement to The Times, "This is an empowering victory that allows us to protect ourselves and each other in a way we never could without a union."