Rian Johnson reveals how his pitch for the new Star Wars trilogy came about. John Bradley talks about some big movements in Game of Thrones' final season. Pearl Mackie and Steven Moffat lift the lid on Bill's fleeting return to Doctor Who. Plus, snippets of new Black Panther footage. Hi-o! Spoilers, away!

The Turning
Stranger Things star Finn Wolfhard is slated to star in Amblin's Turning of the Screw adaptation. According to Variety, Wolfhard will play "one of the orphans"—presumably Miles.
---
Rian Johnson Star Wars Trilogy
Speaking with /Film, Rian Johnson revealed Disney signed off on his new Star Wars trilogy without even hearing a pitch.
It came about because we were getting to the end of making this and again, I knew I wasn't doing the next one. And I had had a really good time not just making this movie, but working with Kathy and also working with Disney, working with Bob Iger, Alan Horn, and Alan Berg. And we just had just a really good experience. And we were all…it was like last week of senior year. We were cleaning out our lockers. And all getting kind of sad. And saying, how do we keep working together? And that I threw out, I said, the most interesting thing to me would be a new trilogy, one story told over three movies. Go new places, meet new folks, come up with a new story to tell in the Star Wars universe. The sky's the limit. That sounds thrilling. And they really responded to that. So we're off, yeah.

So they gave it a go ahead with no specific story idea?
Yeah, that was it. That was the pitch.
---
Black Panther
The latest TV spot contains lots of new footage.
G/O Media may get a commission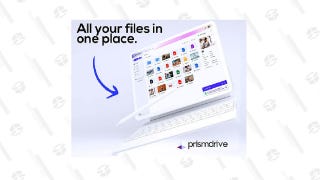 Save 97%
Prism Drive Secure Cloud Storage: Lifetime Subscription


---
Legends of Tomorrow
A selfie from Caity Lotz alongside Danielle Panabaker—in full Killer Frost attire—has led some to speculate Caitlin may be the established, Arrowverse character filling Firestorm's vacant slot aboard the Waverider. But there's also a good chance this could simply be from filming the recent Crisis crossover, so take such speculation with a pinch of salt.
---
The X-Files
Mulder and Scully continue their search for William in the synopsis for the season eleven premiere, "My Struggle III".
Picking up after the last event series' cliffhanger, Mulder and Scully learn that they aren't the only ones desperately searching for their long-lost son, William. The very fate of the world may depend on it.
---
Game of Thrones
Speaking with TV Guide, John Bradley stated the final season will place every character in an alien environment.
Each of the characters this year is placed in a completely alien environment at some point in the season that they've never been placed in before. The thrill is seeing how they react to it and how they respond… This season, I think more than any other, is stretching these characters.
Meanwhile, Isaac Hempstead-Wright told Nerdist he supports the theory that Bran is the Three-Eyed Raven.
It seems a little bit more plausible [than the Night King theory] and it doesn't have so many insane ramifications for the story line. That would be quite a neat little thing that would sum up that whole circular arc.
---
Star Trek: Discovery
Titles for episodes ten through fifteen have been revealed on the show's official Twitter.
1.10 - Despite Yourself

1.11 - The Wolf Inside

1.12 - Vaulting Ambition

1.13 - What's Past Is Prologue

1.14 - The War Without The War Within

1.15 - Will You Take My Hand? (Season Finale)
---
Once Upon a Time
KSiteTV has images from tonight's winter finale, "The Eighth Witch." More at the link.
---
Mr. Robot
The series has been renewed for a fourth season, according to creator Sam Esmail on Instagram.
---
Doctor Who
Pear Mackie and Stephen Moffat discuss Bill's return in this year's Christmas special.
---
Black Lightning
Finally, the CW has released a full trailer for Black Lightning, featuring a villainous monologue from Tobias Whale.
---
Banner art by Jim Cooke.