In the wake of President Trump's travel ban earlier this year, tech companies scrambled to return their employees who were traveling to the United States. But most major tech firms have offices around the globe, which means their employees are going to keep getting caught up in the country's ever-evolving travel policies.

The latest example comes from Mozilla, which is holding an all-hands meeting in San Francisco this week. Daniel Stenberg, an employee at Mozilla and the author of the command-line tool curl, was not allowed to board his flight to the meeting from Sweden—despite the fact that he'd previously obtained a visa waiver allowing him to travel to the US.
Stenberg was unable to check in for his flight, and was notified at the airport ticket counter that his entry to the US had been denied.
"The lady saw something on her screen when she entered info about me," Stenberg told Gizmodo. The woman asked Stenberg to wait while she made a phone call. "Then someone called her back, she waived me over and delivered me the message: I can't go to the US on my ESTA [Electronic System for Travel Authorization] because it has been denied," Stenberg explained.
ESTA is an automated program administered by the Department of Homeland Security that collects travelers' information to help determine their eligibility for visa waivers. Travelers from nearly 40 countries are eligible for visa waivers that allow them to come to the US for less than 90 days without first obtaining a visa.
G/O Media may get a commission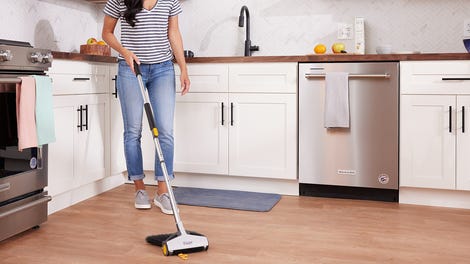 BOGO 50% Off
Flippr - BOGO 50% Off
Stenberg tweeted about the rejection, saying he was returning home. He told Gizmodo that Mozilla's lawyers are currently looking into the situation to determine why his visa waiver was rejected.
"We are focused on providing support for our employees and we're looking into ways to resolve and understand the circumstances. Currently, we do not believe the situation is related to the US Administration's proposed travel ban or the recent Supreme Court ruling," Mozilla's chief business and legal officer Denelle Dixon said in a statement to Gizmodo.

Although Mozilla doesn't believe that the incident is related to Trump's travel ban, the incident stirred fears among international tech workers, who fear they'll miss out on work and research opportunities if they're not allowed to travel to the US. The situation even caught the eye of Microsoft's chief legal officer Brad Smith, who tweeted at Stenberg to offer legal assistance.
"I can't think of a single valid reason why they would deny me travel, so what concerns me is that somehow someone did and then I'm worried that I'll get trouble fixing that issue," Stenberg said. "I'm a little worried since border crossings are fairly serious matters and getting trouble to visit the US in the future would be a serious blowback for me, both personally with friends and relatives there, and professionally with conferences and events there."
Mozilla, like many other tech companies, has opposed Trump's travel ban from the start. "We've opposed this Executive Order from the beginning as it undermines immigration law and impedes the travel necessary for people who build, maintain, and protect the Internet to come together," the company said in a statement released yesterday after the Supreme Court agreed to hear the case and partially reinstated the administration's travel restrictions. "We will continue to follow this case and advocate for the free flow of information and ideas across borders, of which travel is a key part."
Gizmodo reached out to the Department of Homeland Security for comment, which referred questions to Customs and Border Protection. A CBP spokesperson said that privacy restrictions may prevent the agency from commenting on the specifics of Stenberg's situation, adding, "Please know that we process 1.2 million people every day—around 700 are denied entry for various reasons. Having an approved ESTA does [not] guarantee a foreign national free entry into the US All travelers including those coming from visa waiver countries must clear all 60 grounds of inadmissibility."