Sifting through soil on Mars, NASA's rover Curiosity paused to take a picture - and exposed its own bad behaviour. The shot included a bright object lying in the Martian dirt, and a closer look suggests that the rover is guilty of littering: it appears the object is a piece of plastic wrapper that has fallen from the robot.
The discovery has put a twist on the rover's current mission to scrub out its soil scoop and take its first sample of Martian dirt for analysis. More bright specks of unidentified matter in the soil - at first thought to be from Curiosity shedding - may actually be Martian in origin, although what they might be is a mystery.
Curiosity had been in the midst of preparing to feed soil into its Chemistry and Mineralogy (CheMin) instrument, which bounces thin beams of X-rays off a sample to read its mineral composition. This involved taking scoopfuls of soil, shaking them vigorously and then dumping them back out, to be sure that any lingering traces of Earthly particles didn't make it into the science equipment.
After the first scoop-and-shake revealed the unexpected object, Curiosity took a quick break to examine the find. It then got back on course, taking a second scoop of soil on 12 October. But the hole Curiosity dug also contained bright particles, forcing the team to dump the load due to worries that the rover was picking up pieces of its own robotic debris.
G/O Media may get a commission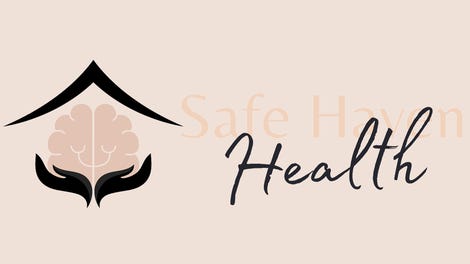 Addiction counseling
Safe Haven Health
Further scrutiny now suggests that at least some of the unidentified particles are in fact native to Mars. Images show light-toned particles embedded in clumps of excavated soil, implying that they couldn't have been shed by the rover.
NASA is currently preparing to take a third sample from the site as well as more pictures, which should help them figure out whether the bright bits are unwelcome litter or something worthy of delivery to the rover's on-board lab equipment.
It wouldn't be the first rover glitch to uncover scientific treasure. In 2007, Curiosity's older cousin Spirit lost the use of one of its wheels and was forced to drag it across the Martian terrain. This scraped away a layer of soil, and when Spirit looked back, images showed the dead wheel had exposed a swath of bright material.
That patch turned out to be the first evidence of silica on Mars, and silica is a mineral that most often forms in the presence of hot water.
Images from NASA/JPL-Caltech/MSSS
---
New Scientist reports, explores and interprets the results of human endeavour set in the context of society and culture, providing comprehensive coverage of science and technology news.