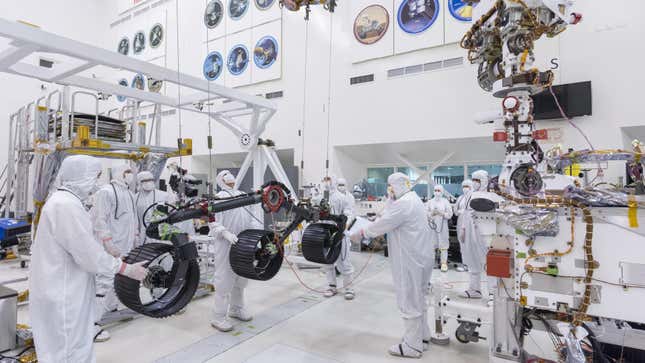 Following the release of an independent review examining the delay of NASA's Psyche mission, the space agency's Jet Propulsion Laboratory (JPL) says it's making progress in addressing the broader issues at the institution that went beyond its delayed asteroid mission.
Astronomers Could Soon Get Warnings When SpaceX Satellites Threaten Their View
During the Mars Exploration Program Analysis Group last week, JPL Director Laurie Leshin highlighted changes that were made in an effort to fix some of the lingering problems at the research institute, SpaceNews reported. "The hybrid work environment was a really big one," Leshin is quoted as saying. "We have changed our policy around remote work. I had 5,000 JPLers on lab last Wednesday, so we are back."
In November 2022, NASA released the results of an independent review board that was put together to examine the future of the Psyche mission to study a metal-rich asteroid. The mission missed its initial launch window in August 2022 due to development delays, but the board pointed out issues at JPL that went far beyond just that one mission.
According to the review board, there weren't enough staff members present to help get Psyche into space on time, in addition to communication issues caused by staff members working remotely following the covid-19 pandemic. The board also noted an unprecedented workload and a lack of available resources at JPL.
G/O Media may get a commission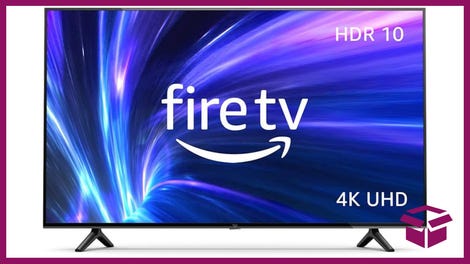 42% Off
Amazon Fire TV 50" 4K Smart TV
The results of the review board also led NASA to delay the launch of its VERITAS (Venus Emissivity, Radio Science, InSAR, Topography, and Spectroscopy) probe for at least three years.
It's now been several months since the report came out, with JPL now claiming that it's making progress with the identified institutional issues. Aside from making people resume on-site work, JPL's Leshin also said there were changes in management. "All of that leadership, both at the project level, directorate level and at the lab level, have changed now since the major issues were there," SpaceNews quotes her as saying. "We have a significantly higher level of engagement."
The report also pointed out that JPL had trouble retaining its employees as it competes with the private space industry scouting aerospace engineers. JPL's hiring and retention issues have "really subsided," according to Leshin. "The grass is maybe not always as green as people would anticipate it is," she added, seemingly hinting at the working conditions at private space companies.
The Psyche mission, on track to launch in October, will attempt to reveal the origins of a 140-mile-wide (226-kilometer) asteroid by the same name. But for fans of the planet Venus who had already been waiting years for a mission dedicated to the study of the scorching hot planet, the delay of VERITAS hit hard. JPL still has more work to do in order to rectify its institutional issues and hopefully win back the disgruntled Venus nerds.
MORE: Why Venus Is Soon to Be the Most Exciting Place in the Solar System