We all know that desperate feeling of standing alone, motionless, and confused in a bottle shop. You need to take a decent bottle to a dinner party but have no idea what to get. Wouldn't it be magical if a could just read the labels and tell you what's good? Well, yes it would be, and thanks to a new app called Next Glass it is.
I'll be completely honest with you. When I first heard about Next Glass (iOS, Android), it sounded like bullshit. The sounded a little bit like the Netflix and its promise to tell you which movies you'll like. Indeed, the Next Glass recommendation engine does work sort of like Netflix's. The app invites you to rate a seemingly endless supply of beer and wine selections on a four-star scale. Those ratings inform your "taste profile." Armed with this metric, you can then walk into any bottle shop, use your phone's camera to scan the label on a beer or wine bottle, and Next Glass will tell you how likely you are to like it with a fancy augmented reality experience.
I was skeptical, but I spent a week using Next Glass to pick what kind of beer I would buy. It went surprisingly well!
The App
Next Glass is a new app that aims to tell you how much you're going to like a particular kind of beer or wine. Kurt Taylor, founder and CEO of Next Glass, told me the idea came from eating out with friends, suffering through "one of those novel-sized wine lists," and ending up drinking something terrible. It wasn't so much that it was a terrible wine. (The waiter had recommended it because it was his favorite.) That particular wine just wasn't what Kurt and his friends wanted.
G/O Media may get a commission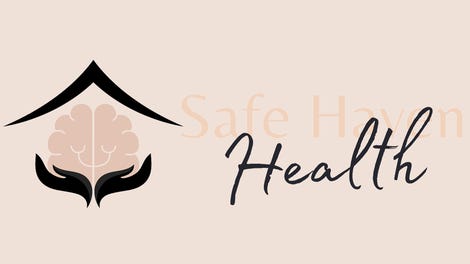 Addiction counseling
Safe Haven Health
Enter science and technology. Taylor decided to chase the demand for a smartphone-driven booze-recommendation engine like any good American entrepreneur would: with algorithms. In order to build the app, Taylor and his team traveled around the country collecting samples of beer and wine from as many local breweries and wineries so that they could analyze the chemical make up of the booze in a lab. (They shipped in lots of products from overseas, too.) Those chemical profiles were then linked together not only based on flavor but also attributes like region of origin and even the type of bottle or cork involved.
Think about it a bit like Netflix or Pandora. Like others do with movies and music recommendations, Next Glass does with booze recommendations. The app collects and analyzes data about the bottles you like, then uses that analysis to predict how much you'll like a new beer or wine. The app also has some built in social features that let you see your friends' scores so that when you are on the way to a dinner party, you could see how your pick would go over.
Now, you and I both know that Netflix and Pandora are not always right. So you can see how I was skeptical when I first tried out the app.
The Experience
The first part is easy. When you open up the app to the Explore tab, you're shown a long list of beer or wine—there's no liquor yet. When you tap through, you see the bottle's rating and have the opportunity to rate it up to four stars. You can also share the bottle with friends and find similar brews.
For the sake of simplicity, I focused on using the app for beer. I've used beer apps before that do anything from an app that works like a Foursquare for beer to an app that works kind of like a Yelp for beer. I can't say any of them ever made my drinking experience better. But if Next Glass could use a little bit of artificial intelligence to tell me how much I'd like a beer I was about to buy, I could get into that.
So I set up a pseudo-scientific experiment. Over the course of several days, I let Next Glass tell me what to buy. I scanned bottles at the a fancy beer store around the corner from my apartment and the Whole Foods beer store by my office, and I ultimately bought 14 beers I hadn't tried before. Well, one of them I had tried before—it's actually my favorite beer—and I thought it would work well as a control in the experiment. (There's not really any scientific value in that thinking, but this beer is kind of hard for me to find, so I just really wanted it.) One was also a cider because Next Glass kept suggesting ciders.
The scanning part of the process wasn't bad. It was frankly a little funny to be snapping cell phone pictures in the middle of the beer store, but the scores seemed sort of informative. That said, I had no idea what the scores meant. They're just numbers, like say, 94.2. My plan was to buy anything that scanned at 80.0 or better. I must have an eye for labels because every beer except one scanned higher than my threshold. One scanned with a score of 66.4, but I bought it anyways just to see if it really tasted worse than the others. (It did.)
The drinking part of the process was fun. I'm a big fan of variety packs, since it's fun to try new things. But the downfall of the variety pack is that you often end up with one or two bum beers. Goofy as it felt at the time, scanning these beers with a smartphone app made me feel like I'd finally built the bum-free variety pack. Every one of these beers tasted great! (Except that 66.4 beer—which still wasn't bad, to be completely honest.) And I probably wouldn't have bought them without Next Glass.
The Analysis
Did Next Scan lead me to a better drinking experience? Well, yes and no. The app did inspire me into trying new things. And since I had a AI-powered, beer-rating wizard in my pocket, I was confident enough to get adventurous about it. Going to fancy beer stores also sort of made adventurous the only option.
At first, it seemed easy. I tend to be an IPA drinker, so I tend to gravitate in that direction when I go to buy beer. After I'd found a handful of IPAs (Ballast Point's Sculpin IPA, Parallel 49's Filthy Dirty IPA, Founder's Mosaic Promise and Heavy Seas Loose Cannon), I mixed things up with a pale ale (Heavy Seas Powder Monkey) and a rye (Bear Republic Hop Rod Rye). Then, I realized that I'd need to go for beers I wouldn't normally drink. So I picked up a couple of stouts (Bell's Kalamazoo Stout and Allagash Black) as well as a saison (Brooklyn 1/2 Ale) and a Belgian White (Dogfish Head Namaste). I grabbed two brown ales (Dark Horse Boffo Brown Ale and The Shed's Mountain Ale). Finally, I threw in a wheat ale (Blue Star Great American Wheat Beer) and a cider (Ace Apple Cider).
They all tasted great. Then again, if you click through those links to the reviews in Beer Advocate, you'll see that all of those beers (and the cider) are all very highly rated. Fancy beer stores tend to carry fancy beers. So it's natural that I liked the fancy beers from the fancy beer stores.
The trickiest thing about using Next Glass wasn't necessarily finding out if I'd think a beer tasted good. It was finding out how many good-looking beers there are out there. Unfortunately, I've never any of these beers in stores, which Next Glass says is an issue it soon plans on addressing. The company will seen be adding geolocation-based features and plans to work with local liquor stores on inventory-management so that the beers that people want to try will eventually show up in stores near them. Right now, the tangle of distributors and massive beer complicates how craft breweries reach customers. (Just watch Beer Wars.) Next Glass also aims to improve how the industry works.
The Inevitable
At the end of the day, beer and wine can be expensive. Does that mean you need an app to tell you what to buy? Not really. Does it mean that having a little bit of extra data might make you feel better about your purchases? Sure, why not.
When you go shopping for good beer or wine, you often find it. Either you listen to the shop clerk's recommendations or you do your research or you just go prepared to spend more. Next Glass another tool for your booze shopping arsenal. It's fun, if only for 14 beers. And it's also free to download. [iOS, Android]