Chris Evans promises Civil War is still primarily about Captain America. Julianne Moore could be joining Kingsman 2. Astro Boy is heading back to the big screen. Plus, Djimon Hounsou joins Wayward Pines, and get a look at another comic book villain heading to Supergirl. Spoilers now!
Captain America: Civil War
Speaking in the new D23 magazine, Chris Evans stresses that the movie's focus is still on Captain America, despite the huge quantity of other heroes in the mix:
Even though there are a lot characters, the focus is on Steve and his struggle. Especially his struggle with Tony Stark.

It's exciting to see a guy who's as optimistic and as selfless as Steve be met with letdown, betrayal, frustration, and selfishness. There are events and people in his life that test him — that challenge him and force him to reevaluate who he is and what he wants out of life.
[via Yahoo]
---
God Particle
Bad Robot's movie about Astronauts discovering a mindblowing yet terrifying scientific advancement on a space station in the near future has a release date: Feb. 24, 2017. [Entertainment Weekly]
G/O Media may get a commission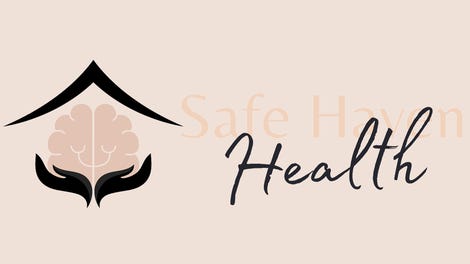 Addiction counseling
Safe Haven Health
---
Batman v Superman
Jeremy Irons is full of praise for Ben Affleck's Batman:
He's extraordinary. Quite extraordinary. And Zack Snyder, the director, fantastic vision. And I think the public have a great treat in store.
---
Alien: Covenant
In an extensive interview with Full.Music.Media (which you can see in its entirety below), Harry Gregson-Williams has confirmed that he will score the movie.
---
Kingsman 2
The Hollywood Reporter is reporting that Julianne Moore is close to joining the film, purportedly as the main villain of the sequel.
---
Astro Boy
A live-action adaptation of the classic manga and anime hero Astro Boy is in the works at New Line—who are both in negotiations to get rights to the character and also tapping a new script from writers Andre Fabrizio and Jeremy Passmore. [THR]
---
Teenage Mutant Ninja Turtles 2: Out of the Shadows
Here's a quartet of new character posters for the movie.
---
Daredevil
A new series of images have cropped up online (via a Daredevil fan tumblr) of what appear to be new promo pictures of Daredevil, Elektra, and Frank Castle. The images, if legitimate, give us our first look at the show's adaptation of the Elektra costume, and what appears to be the ultimate look of Jon Bernthal's Punisher—seemingly complete with the leather jacket (and much more difficult to see in the image) iconic skull shirt the character wears in the comics.
---
Wayward Pines
Djimon Hounsou has officially joined the show's second season. Hounsou will, according to a press release, play CJ Mitchum, a "an original resident of Wayward Pines and a historian for the town with extensive knowledge of its complex origins"
---
Legends of Tomorrow
Carlos Valdes has confirmed that his appearance on the show will take place in tonight's episode.
---
Luke Cage

Here's a new character poster of Luke released by the Jessica Jones twitter account.
---
Supergirl
Finally, you can get a good look at the show's take on the comics character Master Jailer in a new promo and image provided to Comicbook.com for next week's episode, "Truth, Justice, and the American Way".
---
Additional reporting by Gordon Jackson and Charlie Jane Anders. Image: Daredevil.