Zachary Levi says "Shazam!" for, err, Shazam. Hawkeye is getting some cool new toys in Avengers: Infinity War, while the screenwriters behind Avengers 4 tease Captain Marvel's arrival. Chris Carter discusses The X-Files' future after last night's finale. Plus, what's to come on The 100 and Krypton. Behold, spoilers!

Meet Microsoft's New Surface Laptops

The Grudge
Insidious star Lin Shaye has joined the cast of The Grudge reboot. No further details on her role are available at this time. [Variety]
---
Shazam!
Asher Angel and Zachary Levi shout "Shazam!" in an otherwise rather nondescript video feed from the set, courtesy of Entertainment Weekly's facebook page.



---
Avengers: Infinity War
Hawkeye fans worried about the character getting the shaft in recent promotional materials will be delighted to learn the character is "getting a lot of cool new stuff," according to prop master Russell Bobbitt.
Hawkeye's getting a lot of cool new stuff.


That's right. We're developing a lot of interesting new stuff for him… both in something bow-related but some new gadgets that he has in addition to the bow.
---
Avengers 4
Christopher Markus discussed the addition of Captain Marvel to the MCU with Coming Soon.
Well, (we're) super excited to have her — for one thing… That's a power scale that right now doesn't exist in the MCU, and she's in some ways the closest to Captain America, which is a weird, now rare kind of character which is a person who's right and knows they're right and doesn't really want to hear it when you tell them they're wrong. So, with all these flawed, f*cked up people like Quill who's a mess and Tony who's a massive ego all contorted, it's fun to get another person with a clear vision in there going, 'Shut up.'

That movie (the Captain Marvel solo movie) does not exist yet so we're following up on something that is good intentions at the moment.
---
Cargo
Bloody-Disgusting has a new shot from Netflix's upcoming zombie film starring Martin Freeman in the Australian outback.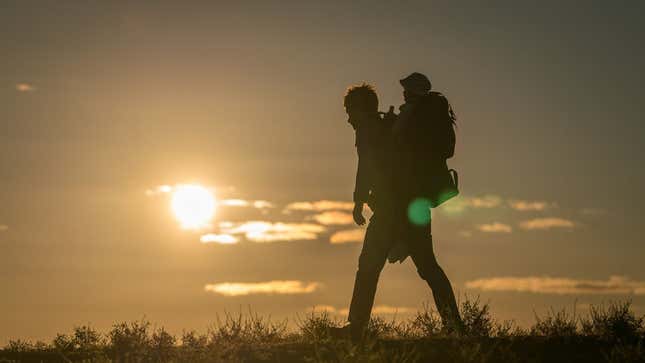 ---
Hotel Transylvania 3: Summer Vacation
Dracula is smitten with Van Helsing's granddaughter in the latest trailer for Hotel Transylvania 3: Summer Vacation.




---
Gotham
New behind-the-scenes photos seem to depict Cameron Monaghan as the true blue Joker. Or do they? After all, the cast and crew have been trying to convince us that the unsubtly Joker-esque Jerome isn't the show's take on the Joker...
Meanwhile, the inmates are still running the asylum in the synopsis for 18 of the current season, "That's Entertainment."
The Arkham inmates are still running freely in Gotham and they're only getting more difficult to catch. Gordon develops a plan, but reluctantly has to turn to Bruce for help. Meanwhile, Barbara finds out just how far her new friends are willing to go for her in the all-new "A Dark Knight: That's Entertainment" episode of GOTHAM airing Thursday, April 12 (8:00-9:00 PM ET/PT) on FOX.
---
The X-Files
Following last night's finale, Chris Carter spoke to TV Guide to field various questions concerning the episode, and where the series is headed following the departure of Gillian Anderson:
I haven't really grappled with that. Certainly, there are other people grappling with it on other levels, meaning the corporate level. Fox was just sold to Disney. I think there's so much that is unpredictable and unforeseen, as you'd expect of The X-Files.
---
Daredevil
Jay Ali has joined the cast of season three as Rahul "Ray" Nadeem, "an honest, but ambitious FBI agent willing to go to any length for his family." [Spoiler TV]
---
Agents of SHIELD
Meanwhile, TV Line reports Craig Parker will guest-star in an upcoming episode of Agents of SHIELD as Taryan, "a formidable wheeler-dealer from another planet."
---
The Boys
Deadline reports Karen Fukuhara has joined the cast as Female, "a young Asian assassin with blistering fighting skills who happens to have superpowers, and uses them for explosive evisceration."
---
Shadowhunters
KSiteTV has a gallery of images from next week's episode, "The Powers That Be." More at the link.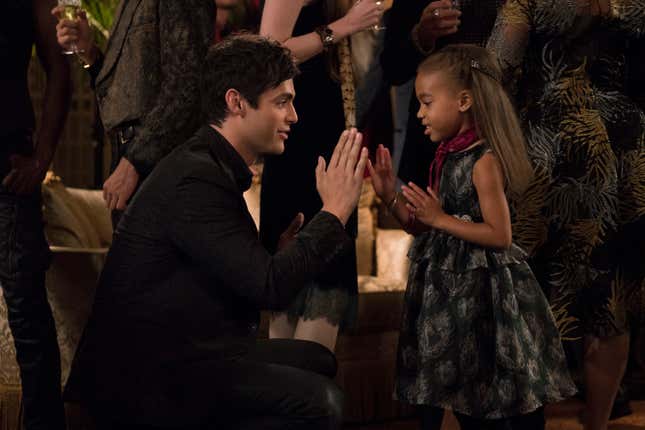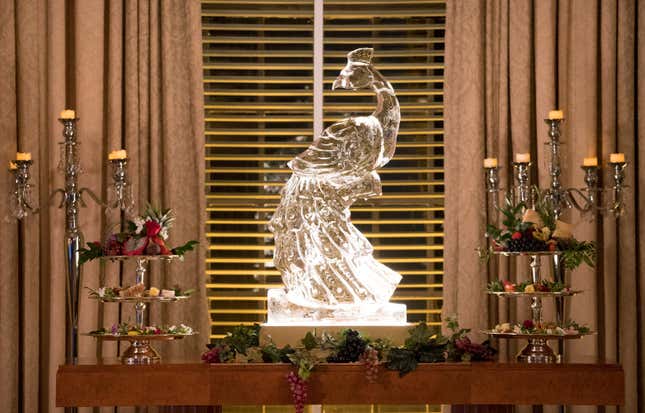 ---
The 100
A new trailer for season five asks, "Who am I?"


---
Krypton
Finally, here's the "This season on Krypton..." trailer following last night's premiere.
---
Banner art by Jim Cooke.