Could Gwyneth Paltrow have let slip a big secret for Tony and Pepper in Avengers 4? Peter Jackson may be pondering a return to Middle-Earth, or a weird new adventure. Simon Pegg wants in on a Captain Britain movie. Plus, what's to come in Riverdale's season finale, and more casting for Stranger Things season 3. Behold, spoilers!

Avengers 4
In an interview with the official Avengers: Infinity War magazine, Gwyneth Paltrow appears to have preemptively revealed Tony Stark and Pepper Potts are destined to have a child together.
Pepper and Tony have had a real long journey together. She obviously starts as his dutiful assistant, and then the relationship evolves, and now this decade later they're married, and they have a child. Their relationship has evolved in all of the ways that great romances evolve.
---
DCEU/Amazon's Lord of the Rings
Noted LotR news site The One Ring reports Peter Jackson and his production team are apparently currently deciding between signing on to Amazon's Lord of the Rings series or boarding an undisclosed Warner Bros. DCEU project.
G/O Media may get a commission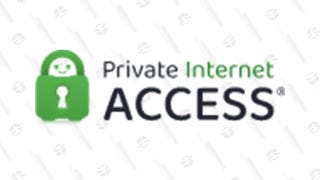 $3 per month
Private Internet Access | 2 Years + 2 Months Subscription
---
Dragon Rider
Felicity Jones, Thomas Brodie-Sangster, Patrick Stewart, Freddie Highmore, Meera Syal, Sanjeev Bhaskar, and Nonso Anozie have joined the voice cast of Dragon Rider, an animated film adaptation of the Cornelia Funke novel.
According to Coming Soon, Jones will voice a mountain brownie named Sorrel, while Brodie-Sangster plays a silver dragon named Firedrake. Stewart plays the dragon slayer, Nettlebrand, while Highmore is Ben, a human boy. Syal, Bhaskar and Anozie's roles are all currently undisclosed.
---
The Six Billion Dollar Man
Deadline reports director Damian Szifron has been fired from The Six Billion Dollar Man due to both "creative differences" and a "language barrier." As the Argentinian director co-wrote the film's script, it's unclear if Warner Bros. will be searching for a new writer as well.
Meanwhile, THR reports Mel Gibson could swoop in to direct, as the actor/director had already been in talks to play Steve Austin's mentor, Oscar Goldman.
---
Star Wars Episode IX
A mysterious new post from Mark Hamill's Twitter account seems to suggest Luke Skywalker will return in Episode IX. Or, you know, Mark Hamill being his usual jokey self. Make of it what you will!
---
Captain Britain
During an interview with JoBlo, Simon Pegg expressed interest in playing Captain Britain for the MCU.
I mean, Captain Britain was this Marvel superhero that I loved growing up, 'cause he was the British member of that community. I even have a Captain Britain mask when I was a kid, but I fear I would probably be slightly too old now, but if they do have… If a Captain Britain movie comes about, they're gonna need a British cast, so… I'll be waiting.
---
Transformers: Bumblebee
According to Film Music Reporter, composer Dario Marianelli is writing the score to Transformers: Bumblebee.
---
Zombie Brother
STX, Tencent, and Free Association are joining forces for an animated film adaptation of the popular webcomic, Zombie Brother. [Coming Soon]
---
Suspiria
Variety reports Luca Guadagnino's Suspiria remake is coming to theaters sometime this fall in both Italy and the United States.
---
Deadpool 2
Deadpool, like Thanos before him, demands your silence when it comes to spoilers, in a new post from Ryan Reynold's Twitter account.
---
Solo: A Star Wars Story
Chewie experiences his first defeat at holochess while Han meets Lando in two new clips.
---
Jurassic World: Fallen Kingdom
A tyrannosaur throws down with a lion in the latest TV spot.


---
The Hollow Child
A little girl is snatched by forest trolls in the latest trailer for The Hollow Child.
---
Occupation
We also have a new international trailer for the aliens-invade-Australia film starring Temuera Morrison.
---
Game of Thrones
Watchers on the Wall reports that a large gathering of actors in Seville—near the shooting location of the ruins of Itálica, used for the Dragonpit in Thrones' seventh season—suggests another major gathering of characters in store for the final season. Initial reports put Maisie Williams, who of course plays Arya as vacationing in the city, but new sightings of the body doubles for both Peter Dinklage and Sophie Turner, and Dinklage himself, seem to indicate Tyrion and Sansa will also be heading to the pit this season.
Further unconfirmed reports from the site also allege that Kit Harington, Sophie Turner, Isaac Hempstead Wright, Gwendoline Christie, and John Bradley were also seen boarding flights to Seville recently, indicating quite a bit team up of Team Stark-affiliated characters if it ends up being true.
---
Stranger Things
Francesca Reale has joined the cast of season three as Heather, "a popular lifeguard at the Hawkins Community Pool who becomes the centerpiece of a dark mystery." [Deadline]
---
Outlander
Good news! Outlander has been renewed for both a fifth and sixth season at Starz. TV Line also has three new photos from season four.
---
The Expanse
Spoiler TV has images from March 23rd's episode, "Delta V." More at the link.
All eyes turn to the edge of the solar system as a mysterious new presence emerges; Naomi recommits to her roots; Drummer butts heads with a seasoned new commander aboard the Behemoth; and a young Belter makes a name for himself.
---
Westworld
Coming Soon also has images from this week's episode of Westworld, "Riddle of the Sphinx." Head over there for more.
---
Krypton
Brainiac attacks in the trailer for the penultimate episode of Krypton's first season, "Hope."
---
Riverdale
There's a whole lot of wacky teases and reveals in this trailer for the season finale of Riverdale, "Brave New World."
---
The Handmaid's Tale
Finally, Spoiler TV has a trailer for the next episode of The Handmaid's Tale, "Seeds."
---
Banner art by Jim Cooke.