This fall's television is already looking likely to be chock full of brand new science fiction and fantasy projects. The networks are getting ready to announce their final schedules, and we're already hearing about some pilots that have been picked up. Including a robot cop show, and a new series from Alfonso Cuarón!
NBC
Believe: CONFIRMED
Believe getting picked up is very good news. The talent behing this series insane. You have J.J. Abrams producing and Alfonso Cuarón writing, producing and directing. Do you even need to know more? Yes? Ok, here's the fairly complicated synopsis, and above is the first picture from the series.
Levitation, telekinesis, the ability to control nature, even predict the future… Since she was two years old, Bo has had gifts she could neither fully understand, nor control. Raised by a small group known as the "True Believers," the orphaned girl has been safeguarded from harmful outsiders who would use her forces for personal gain. But now that she is 10, her powers have become stronger, and the threat has grown more dangerous. With her life and future now in jeopardy, the "Believers" turn to the only person they see fit to be her full-time protector. That is, once they break him out of jail. Tate, a wrongfully imprisoned death row inmate who's lost his will, is initially reluctant – until he witnesses one of her extraordinary abilities. Bo sees people for who they truly are… and who they may become. Tate and Bo begin their journey, one in which trust must be earned. Traveling from city to city, every place they stop and everyone they meet will be changed forever. But they'll have to keep going to stay one step ahead of the sinister forces after Bo's power… because it will take a miracle to keep them safe forever. The powers of a young girl may hold the fate of our world in Believe, from executive producer J.J. Abrams (Revolution, Star Trek: Into Darkness) and executive producer/writer/director Alfonso Cuarón (Harry Potter and the Prisoner of Azkaban, Children of Men).
FOX
G/O Media may get a commission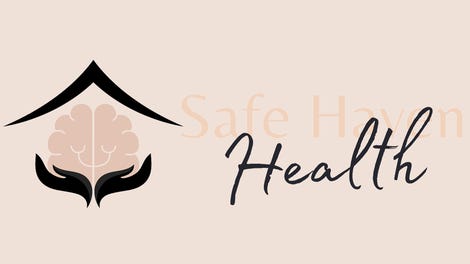 Addiction counseling
Safe Haven Health
Almost Human: CONFIRMED
Sexy RoboCop! Karl Urban is a jaded detective fighting crime with a sexy robotic partner who looks like Michael Ealy. But get this, Urban's character doesn't like robots, WHO SAW THAT COMING? What will you think of next, Hollywood? The series from Fringe showrunner J.H. Wyman is a go, and we can't wait to see whether or not Fox will keep the name Almost Human, which is very close to Being Human. Here's the full, official synopsis:
From Emmy Award-winning executive producer J.J. Abrams and creator/executive producer J.H. Wyman and starring Karl Urban, Michael Ealy and Emmy Award nominee Lili Taylor, Almost Human (working title) is an action-packed police drama set 35 years in the future, when police officers are partnered with highly evolved human-like androids. An unlikely connection is forged when a cop with an aversion to robots and a robot with unexpected emotional responses investigate cases in a brave new world. Almost Human (wt) is produced by Bonanza Productions Inc. in association with Bad Robot Productions and Warner Bros. Television. The series is created by J.H. Wyman, who wrote the pilot. The series is executive-produced by Wyman, J.J. Abrams and Bryan Burk. Kathy Lingg (Person of Interest, Revolution, Fringe) and Reid Shane (Fringe) are co-executive producers. Brad Anderson (Fringe, The Killing) directed and served as co-executive producer on the pilot.
Sleepy Hollow: CONFIRMED
The premise of this show is so daring Sleepy Hollow could either be TV gold or absolute small screen insanity. Directed by Len Wiseman of Underworld fame and produced by Fringe co-creators Alex Kurtzman and Roberto Orci, this story resurrects Ichabod Crane 250 years into the future to fight the Headless Horseman in modern times. Thankfully, the incredibly gifted Tom Mison is playing Crane. Deadline has just confirmed that this pilot has been picked up — can't wait to see how they pull this off.
Ichabod Crane is resurrected and pulled two and a half centuries through time to find that the world is on the brink of destruction and that he is humanity's last hope, forcing him to team up with a contemporary police officer (Nicole Beharie) to unravel a mystery that dates all the way back to the founding fathers. Sleepy Hollow is from K/O Paper Products in association with 20th Century Fox Television. The series is co-created by Alex Kurtzman, Roberto Orci, Phillip Iscove and Len Wiseman (Hawaii Five-0, Underworld andTotal Recall). The series is executive-produced by Kurtzman, Orci and Wiseman and Heather Kadin. Iscove serves as supervising producer. Wiseman directed the pilot.
Delirium: REJECTED
Fairly surprising news, as this dystopian drama has a lot of fans. Based on the young-adult novel by Lauren Olive, Emma Roberts starred as Lena. A girl growing up in a world where love is forbidden. Entertainment Weekly has confirmed that Fox has passed on this pilot.
The CW
The 100: RUMORED
Based on the Kass Morgan books this drama takes place 100 years in the future. The Earth has been all but abandoned and the remnants of the human race live in orbit around their past home. But supplies are running low on "the ark" so 100 juvenile delinquents are sent back to the surface to see if the planet is habitable. It's a completely insane premise, so fingers crossed this goes forward so we can finally see the two-headed mutant deer that populate new Earth.
The Selection: POSSIBLE REJECTION
Deadline is not hearing great things about the potential for this Hunger Games type TV show rip off, but that doesn't mean it's out for the count. They describe the interest in this show as "fading." But that tide could change the second Catching Fire comes out and re-ignites our interest in baby battle royales. Based on the novel, by Kiera Cass this is actually the second version of this show The CW has tried to get made.
Image via Louise Lombard.
The Tomorrow People: RUMORED
A reboot of the 1970s British TV show, with sexy hot mutant teens with amazing abilities. Together these "tomorrow people" band together in hopes of hiding from the mutant hunters that want to kidnap them and harness their special powers. The buzz is good on the new Tomorrow People, so fingers crossed!
The Originals: CONFIRMED
The spinoff series for The Vampire Diaries is a go, go, go.
This is all we know for now, but we promise to update you as more news rolls in.