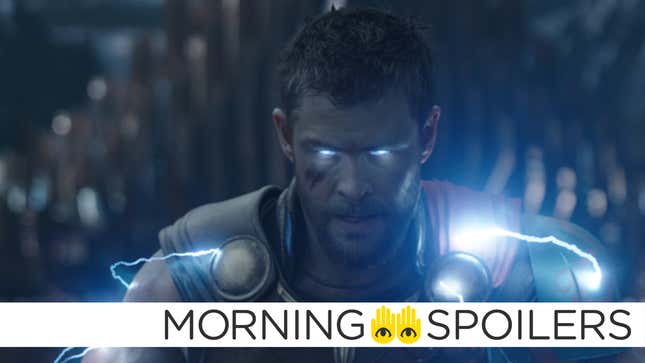 The Little Mermaid remake continues to grow its cast. Hugh Grant will menace the Dungeons & Dragons movie. Sanrio's Hello Kitty movie finds a director. Plus, what's to come on Superman & Lois and The Flash, and new Godzilla vs. Kong pictures. Spoilers get!

Chris Pratt and Bryce Dallas Howard Nerd Out About Jurassic Park's Returning Heroes

Dungeons & Dragons
Hugh Grant has been cast as the currently undisclosed "villain" of the upcoming Dungeons & Dragons movie. Sophia Lillis has also boarded the project in an undisclosed role. [Deadline]
---
The Little Mermaid
Likewise, Deadline reports Jessica Alexander (Get Even, A Banquet) has joined the cast of The Little Mermaid in a currently undisclosed role.
---
Thor: Love and Thunder
New set photos confirm Matt Damon and Sam Neill will reprise their roles as "Actor Loki" and "Actor Odin", respectively — alongside Melissa McCarthy as "Actor Hela" — to presumably recap the events of Thor: Ragnarok. Head over to the Daily Mail for more.
---
Hypnotic
Kate Siegel, Jason O'Mara, and Dulé Hill will star in Hypnotic at Netflix, a thriller centering on "a young woman seeking self-improvement, who enlists the help of a renowned hypnotist. But after a handful of intense sessions, she soon discovers unexpected and deadly consequences." Matt Angel and Suzanne Coote are attached to direct. [Variety]
---
The Refuge
Deadline also has word Renny Harlin (Deep Blue Sea, A Nightmare on Elm Street 4: The Dream Master) is attached to direct The Refuge, a new horror movie from screenwriter Ben Sztajnkryce. The story follows Sergeant Rick Pedroni, "who comes home to his wife Kate changed and dangerous after suffering an attack by a mysterious force during combat in Afghanistan. Officials say her husband suffered a heavy brain injury, but Kate knows it is more than PTSD. As Rick undergoes unsettling therapy with other traumatized soldiers, Kate discovers he has been possessed by a malevolent spirit."
---
Hello Kitty
Lindsey Beer (the upcoming Kingkiller Chronicle) is now attached to direct the live-action/animation Hello Kitty movie.
---
The Deep House
Bloody-Disgusting has the first official image from The Deep House, a new horror film from Inside directors Julien Maury and Alexandre Bustillo about a pair of YouTubers investigating a haunted house submerged at the bottom of a lake.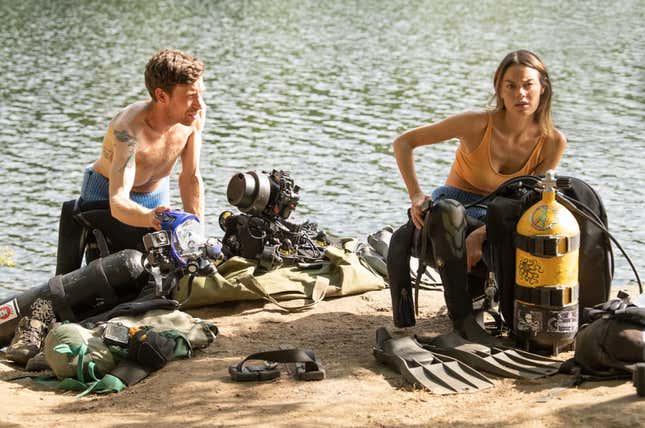 ---
Silent Night, Deadly Night
Deadline additionally reports another remake of Silent Night, Deadly Night is in development from original producers Scott Schneid and Dennis Whitehead.
---
Black Adam
According to producer Hiram Garcia, production on Black Adam begins this April. [Comic Book]
---
Godzilla vs. Kong
Total Film (via Games Radar) has three new photos of King Kong and Godzilla bathed in delightful bisexual lighting.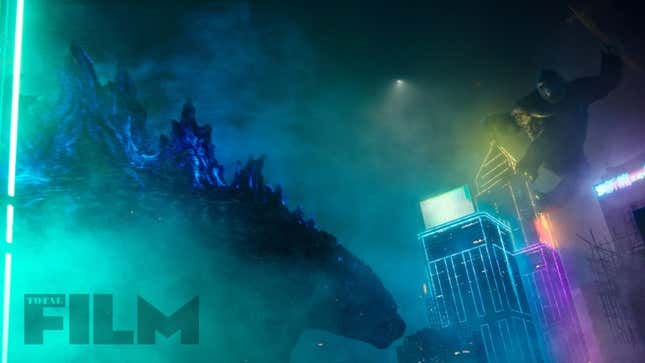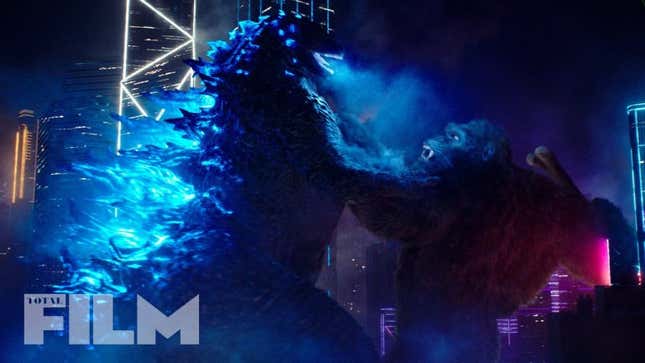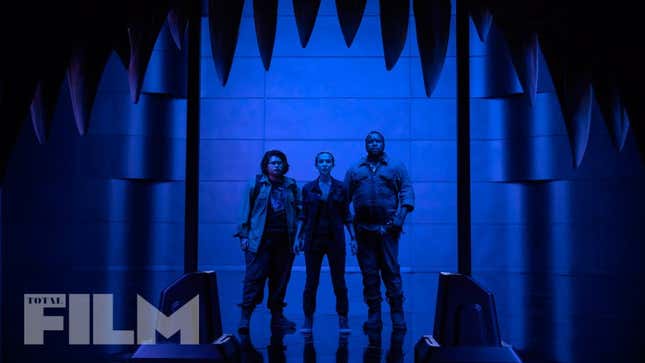 ---
The Walking Dead
Michael James Shaw has been cast as the mysterious Mercer in the eleventh and final season of The Walking Dead. [Deadline]
---
Superman & Lois

According to Deadline, Superman & Lois has already been renewed for a second season on the CW.
Meanwhile, Clark and Jordan's relationship frays (again), and Lois finds herself targeted in a new trailer for "The Perks of Not Being a Wallflower."
---
Debris
A "this season on..." trailer tells you what to expect in the next few episodes of Debris.
---
The Flash
Finally, Barry fears "my heart is my enemy's greatest weapon" in the trailer for next week's episode of The Flash.
---
Banner art by Jim Cook