In May New Zealand opened the floodgates for a crowdsourced design to replace its century-old flag that started flying when it was still a British colony. Today, the country has announced a "long list" of 40 finalists, and most of them include one of two motifs that both represent ferns.
A jury of 12 New Zealand residents (plus some public officials) is leading the process and they reviewed all 10,292 submissions and selected a group of 40. If that sounds daunting, they give some insight into how they did it, including making sure none of the designs are stolen:
In finalising the long list we invited a number of cultural (including tikanga), vexillology (the study of flags), art and design experts to review the selection, to ensure the designs are workable and there are no known impediments. Detailed due diligence will now be completed on these designs, including robust intellectual property checks.
Some of them look strikingly similar but each of the 40 are different. But almost all of them include one of two motifs known as the Silver Fern or the Koru.
G/O Media may get a commission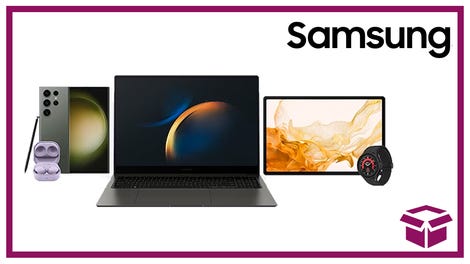 24 hour deals
Discover Samsung - Daily Deal
The graphic that looks most like a fern frond is something called the Silver Fern, which already appears on the country's currency, coat of arms, and as the logo for sports teams. This version of the Silver Fern, by Kyle Lockwood, had already been proposed by a newspaper contest in 2004.
The more spiral shape is known as the Koru, and in the Māori pattern language called kowhaiwhai it also stands for a fern. (It's a younger fern, which hasn't unfurled into a frond yet.) A secondary flag was proposed by Friedensreich Hundertwasser in 1983 to honor the Māori and this one is a simplified version of that flag by Tomas Cottle.
Many of the designs also include the Southern Cross, the stars referencing the constellation which appears on the current flag. Sven Baker combined the Southern Cross with a line representing the Māori name for New Zealand, Aotearoa: Land of the Long White Cloud.
I personally love a few of these that veer away from the red, white + blue combo (so tired when it comes to flags) but retain their simplicity. New Zealand is surrounded by water so the aqua makes a lot of sense to me. This one by Mike Archer is lovely.
Next up, the panel will choose the four top options, which will be announced in September. The country will then vote for the new flag in two referendums.
Check out all the designs here and let me know which one you like best.