The blogosphere is freaking out about about the above infographic, elegantly constructed by the marketing team at SwiftKey. The interactive map supposed shows the most popular emoji in each state. However, when you take the interactive part away, it's just confusing. Does Tennessee really love horses that much?
The answer is, almost certainly, no. SwiftKey aggregated data from people who've downloaded their very popular keyboard app(s) and jammed the findings into some Javascript. If you go to SwiftKey's website, you'll see that clicking on each location shows you a selection of the emoji that state uses more than any other state. (There are a few other options to explore, too.) It's also unclear if those are ranked or extracted in real time. Either way, the static map appears to just show you a different most popular emoji for each state. That makes for fun "Can you believe Pennsylvania loves cherries so much?!" blog posts. It's hardly sound data science, however.
So beware before you share. SwiftKey's map is fun, and you should definitely check out the interactive version. But there's way no Nebraska loves snails that much. That eggplant on Nevada, on the other hand…
Update 7:30pm: A SwiftKey spokesperson reached out to clarify and said the infographic has been updated so that it's more clear what you're looking at:
We're adding additional info to the interactive page so people can better understand how each state's emoji were chosen (appreciate your feedback).

You're correct! These are indeed *not* the most popular emoji in each state. If we had based the map on those, it would look like a lot of smileys (and probably a few hearts).

To identify the 'top' emoji per state, we cross-referenced the list of emoji each state uses more than the US average with the emoji each state uses more than all other states. These 'lists' are based on the rate at which each emoji is used a state as compared to the US average, not volume of use. In general - each state's top emoji is the one that is used the most above the US average (and sometimes more than all other states).

The emoji in each popup window are not ranked, and the graphic is not real-time (it's based on data from June 2014 - June 2015).
G/O Media may get a commission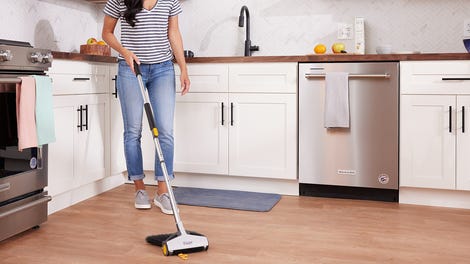 BOGO 50% Off
Flippr - BOGO 50% Off
[SwiftKey]
Image via SwiftKey
---
Contact the author at adam@gizmodo.com.
Public PGP key
PGP fingerprint: 91CF B387 7B38 148C DDD6 38D2 6CBC 1E46 1DBF 22