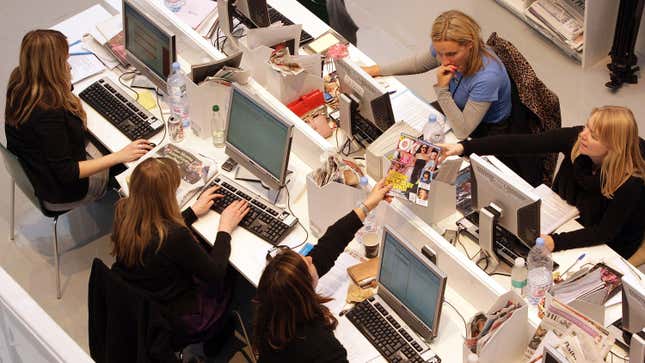 The Federal Trade Commission announced today a proposal for a new rule that could effectively kill noncompete clauses. The commission argues that banning noncompete clauses could result in a $300 billion total increase in American wages.

Spiders Catapult From Sex
The FTC's proposed rule would make it illegal for employers to enter into, attempt to enter into, or maintain a noncompete with an employee. Likewise, the rule could forbid employers to "represent to a worker, under certain circumstances, that the worker is subject to a noncompete," per the FTC's press release.
The rule would protect future independent contractors, and both paid and unpaid employees, while forcing employees to rescind current noncompetes. The commission believes the rule could apply to an estimated 30 million people in the American workforce. The FTC is now seeking public comment on the proposal.
"Noncompetes block workers from freely switching jobs, depriving them of higher wages and better working conditions, and depriving businesses of a talent pool that they need to build and expand," said FTC Chair Lina M. Khan in a press release. "By ending this practice, the FTC's proposed rule would promote greater dynamism, innovation, and healthy competition."
Elizabeth Wilkins, the Director of the Office of Policy Planning says that research shows that noncompetes restrict workers' mobility and suppress workers' wages, even those not subject to noncompetes or noncompetes that are unenforceable under state law. She added, "the proposed rule would ensure that employers can't exploit their outsized bargaining power to limit workers' opportunities and stifle competition."
Noncompete clauses are used to prevent workers from working for a competitor or starting a competing business either within a geographical area or for a certain period of time after the employee exits the company. The FTC estimates that 1 in 5 Americans, or 30 million workers, are bound by noncompete clauses. The commission argues that this restriction lowers wages, as workers are forced to remain at their current position and unable to negotiate a higher salary with a competitor, while preventing new businesses from forming.