North Korea's foreign minister Ri Yong Ho just had a rare press conference outside the United Nations in New York. And it's not great. The diplomat declared that the US has declared war on North Korea. And he stressed that he hopes the world remembers in the future that it was the US who declared war first.
"As you already know, for the last few days, the United Nations sincerely wished that the war of words between the DPRK and the United States did not turn into real actions," he began, according to his translator.
"However, last weekend Trump claimed that our leadership wouldn't be around much longer. And hence, at last, he declared a war on our country," Ri continued.
President Trump declared in a speech at the UN last week that the US stands ready to "totally destroy" the country if necessary, in response to North Korea's persistent nuclear weapons tests and overt threats to US territory Guam. His tweets about leader Kim Jong-un, who he calls "Rocket Man," have also worsened tensions between the US and North Korea.
G/O Media may get a commission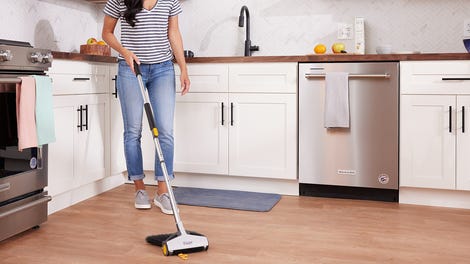 BOGO 50% Off
Flippr - BOGO 50% Off
"Given the fact that this comes from someone who is currently holding the seat of the United States presidency, this is clearly a declaration of war," Ri said at today's press conference.

"All the member states participating in the United nations and the whole world should clearly remember that it was the US who first declared war on our country. The UN charter stipulates individual member states' rights to self defense," said Ri.
"Since the United States declared war on our country we will have every right to make countermeasures including the right to shoot down the United States strategic bombers, even when they're not yet inside the airspace border of our country. The question of who won't be around much longer will be answered then," said Ri.
The foreign minister's comments came just one day after the North Korean government issued an open letter to international leaders condemning Trump's comments.
It should probably be noted that North Korea released a CGI video this weekend showing the country blowing up America's F-35 and B-1 bombers. You can watch the video here.
After finishing his statement, the foreign minister left without taking questions. Again, not great for anybody involved.
Update, 2:19pm: The Pentagon has responded to the statement from the North Korean foreign minister.
From Reuters:
The Pentagon said on Monday that it would provide U.S. President Donald Trump with options to deal with North Korea if its provocations continue, after North Korea's foreign minister said his country reserved the right to shoot down U.S. bombers even if they are not in its air space.

"If North Korea does not stop their provocative actions, you know, we will make sure that we provide options to the President to deal with North Korea," Pentagon spokesman Colonel Robert Manning told reporters.
So, yeah, things aren't going to cool down anytime soon.