Even pets showed up in their finest attire for the Nova Albion Steampunk Exhibition, a three-day celebration of everything steampunk last weekend in Emeryville, California. Our travelogue gallery will take you back to a 19th century that never was.
Upon arriving at the exhibition, guests were welcomed by creatures spawned by maker/guest of honor Jon Sarriugarte, including the flame-throwing Snail Art Car and his rideable steampunk trilobite, the Electrobite. The outdoor festivities also included Tom Sepe's Steampunk Motorbike and, on Saturday evening, the two-story Victorian house on wheels: Neverwas Haul.
Inside, air pirates showed off their outfits and aetheric engineers their inventions. Guests also busied themselves in the Trader's Concourse buying up all manner of historical and ahistorical clothing as well as books, jewelry and other ephemera. Upstairs, the Maker's Interactive Workshop and Evil Genius Activity Center hosted workshops on all branches of the DiY mad sciences, from Kinetic Sculpture classes to steampunk Music Jams complete with steampunk electric guitar.
The exhibition also played host to a series of presentations on steampunk projects both past and future from the Royal Pundit Society along with a series of panel discussions from the exhibition's own Intellectual Debate Club. Perhaps the most interesting debate was a far ranging-discussion on the philosophy of steampunk where everything from Anarchy to Epicureanism was proposed as a central tenant.
And don't let the Victorian attire fool you: the steampunk party didn't conclude modestly at the end of the day. Evening festivities included a Victorian Steampunk Ball the first evening and Saturday's Party at the Center of the Earth, both of which went on late into the evening. A delightful, ahistorical time was had by all.
G/O Media may get a commission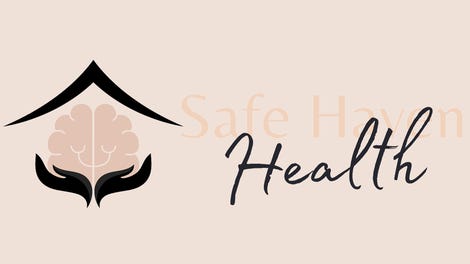 Addiction counseling
Safe Haven Health

The Snail Art Car


The Electrobite along with the Snail Art Car


Tom Sepe's Steampunk Motorbike


Steampunk Motorbike controls


Alexi Belchere, Sartori Barratt and Reginald Roberts show off their inventions


Sartori Barratt's ray-gun Mrk I


Alexi Belchere (with wrench)


Prof. Westingthorpe III and his amazing inventions for the busting of ghosts


Prof. Westingthore's Spectral Containment Apparatus


Ace Hightower


The Traders Concourse


John Fitz's steampunk guitar


Fred Jeska's Etherial Optics Examination Visor


Jeska's Wrist Mount Molecular Crossbow


Jeska's Recon Attack Airship Drone
<img src="
" width="800" height="532" /
Jeska's Portable Time Travel Device


Steampunk Corset by Gail Carriger


Chris Fisher