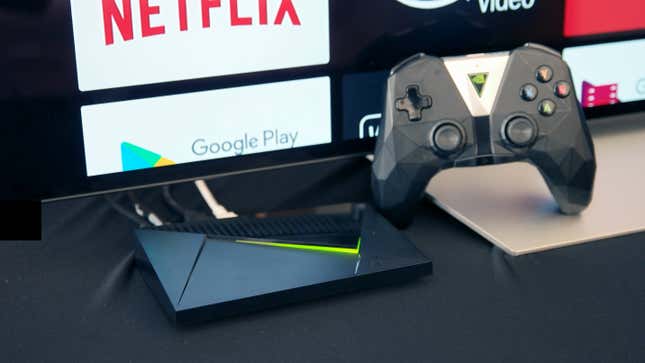 Even though Nvidia's Shield TV has been out for a while, in many ways, it's Android's answer to the recently revamped Apple TV 4K. Like the $179 Apple TV, the $200 Shield TV can stream media in 4K and HDR, in addition to having built-in Chromecast support, access to all your regular Android apps, and the ability to stream full on PC games from a nearby computer or Nvidia's servers in the cloud. And now that the Shield TV is getting Google Assistant support, not only does it combine all the features in both the new $99 Amazon Echo and $70 Fire TV, it can function as a full blown Google Home too.
Actually, in some ways, the Shield TV is better than a Google Home as a living room smart device. That's because with Google Assistant integration, the Shield TV can do everything a Home can, like turning down your smart lights or adjusting the temperature on your connected thermostat. But then, because it's connected to your TV, it can also respond to questions with visual and audio cues, instead of just a simple voice replies.

Vizio's Latest TVs Go All Quantum
This makes a difference if you want to do something like view photos of all the cast members on your favorite show, or check out your latest shots from Google Photos. And of course, when you get around to actually watching something, you can navigate between streaming apps, select the show you want, and fast forward and navigate all by using your voice.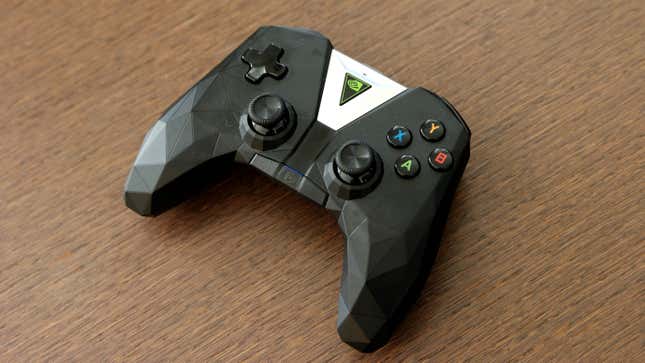 The one awkward part about all this is that since the Shield TV box doesn't have its own mic, it relies on the one built into its bundled game pad. It's a bit of a clunky solution, especially when you consider that the Shield's controller is battery powered, which means at best, you're looking at two weeks of juice when using the controller solely as an always-on mic (and even less if you actually game with it). Theoretically, you could sidestep the issue by using Nvidia's Spot as a dedicated mic, but since that device isn't out yet, that's not much of a fix. You can also talk to Google using the Shield TV's remote, but not all the time, since the remote only listens to you when you press the mic button.
For those of you invested in Samsung's SmartThings ecosystem, there will also be a dongle you can plug into the Shield TV to turn it into a SmartThings Hub too. Initially, the dongle will cost just $20, but if you wait too long, the price will increase to $40 later this year.

But as the Shield TV is one of the best set top boxes available right now, it's nice to see that Nvidia is thinking of ways to make it even better.