The concept of a Facebook phone has floated around since 2010, though it's never come to fruition. Even last year's efforts between the Big Blue and HTC amounted to nothing more than a basic Android handset. But now the New York Times reports that Facebook is buying up phone-designing talent—which could mean Facebook phone is still a possibility.
The Times reports that Facebook is gradually building a small, select team of ex-Apple employees to work on Project Buffy—an initiative initially entered into with HTC, but one which still has legs, at least for Facebook. From the article:
"Employees of Facebook and several engineers who have been sought out by recruiters there, as well as people briefed on Facebook's plans, say the company hopes to release its own smartphone by next year. These people spoke only on the condition of anonymity for fear of jeopardizing their employment or relationships with Facebook.

"The company has already hired more than half a dozen former Apple software and hardware engineers who worked on the iPhone, and one who worked on the iPad, the employees and those briefed on the plans said...

"One engineer who formerly worked at Apple and worked on the iPhone said he had met with Mark Zuckerberg, Facebook's chief executive, who then peppered him with questions about the inner workings of smartphones. It did not sound like idle intellectual curiosity, the engineer said; Mr. Zuckerberg asked about intricate details, including the types of chips used, he said. Another former Apple hardware engineer was recruited by a Facebook executive and was told about the company's hardware explorations."
As Business Insider points out, it's interesting that Facebook is developing an entire eco-system of mobile software in plain sight: it's core app, Messenger, and now Facebook Camera. There have even been some suggestions that Facebook is keen to buy Opera. While that's no evidence that Facebook is planning on developing its own mobile operating system, it does mark it out as one of the few companies that could.
Perhaps rather ambitiously, the Times also suggests that Facebook might even release a phone as early as next year. It remains to be seen how realistic that is—but it certainly seems like Zuckerberg is still keen to give the idea a shot. [New York Times]
G/O Media may get a commission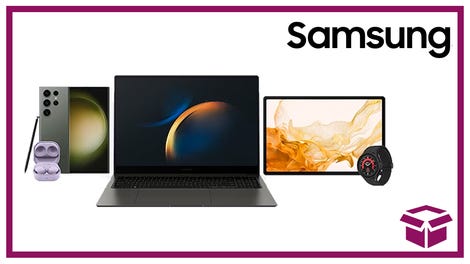 24 hour deals
Discover Samsung - Daily Deal
Image by Johan Larsson under Creative Commons license