The July 19, 1909 Titusville Herald (Titusville, PA) ran an article containing predictions by the United States Geological Survey of a coming energy crisis. The report predicted that all petroleum and iron would be exhausted by 1939, all natural gas by 1934 and all coal by the middle of the 21st century.
Interestingly, the report notes that both conservation and technological advancements might be able to head off this energy collapse. In the case of iron, the report notes that the best ores were being rapidly exhausted and that unless a new process is invented it would mean much higher prices. We see that this is precisely what happened in mines such as the one my grandfather worked in on the Iron Range of northern Minnesota, with new technologies that made use of cheap taconite, once considered a waste product.
You can read the entire newspaper article below.
The photo above is of the Fayal mining pit, circa 1940. The man on the right looks like my grandfather, though I'm not completely sure.
G/O Media may get a commission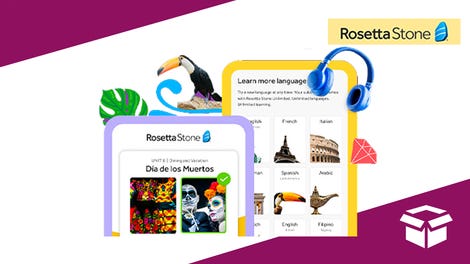 Extra 20% off
Rosetta Stone Lifetime Subscription - All Languages
1909 July 19 Titusville Herald - Titusville PA Article
Publish at Scribd or explore others: Magazines & Newspape
This post originally appeared at Paleofuture.com.