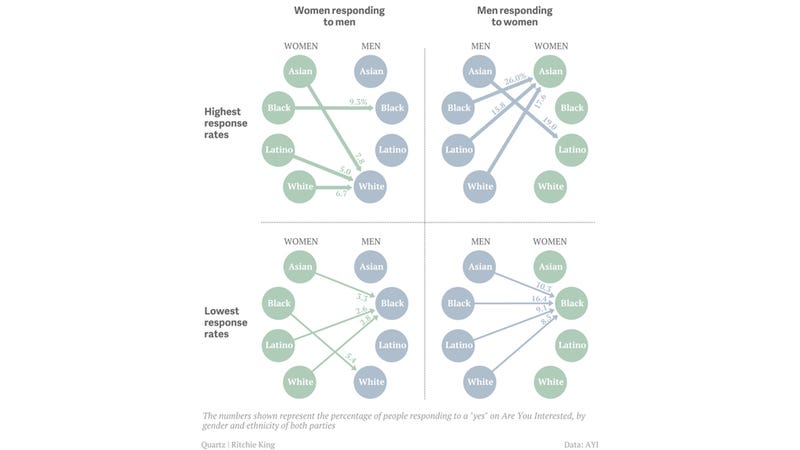 Quartz has dug up a rather sad chart that reveals the racial preferences of online daters. Judging from data from Facebook dating app Are You Interested, you can see how different races respond to each other under the veil of the Internet. Most women respond positively to white men, while most men respond positively to Asian women. On the flip side, most women and all men have the lowest response rates when it comes to black men and women.
The way Are You Interested works is that one user marks yes if they're interested in another user. The other user would then get a notification and respond back. That's where the data (which is limited to opposite sex pairs) is coming from.
It's obviously imperfect and perhaps too simplistic to look at response rates from the view purely of race, but it does reveal a fairly wide disparity between racial preferences. That's not exactly surprising, given the Internet and how it anonymizes people, but maybe, in time, that difference shrinks. Hopefully.