The Seventh Doctor has always had a bit of a bad rap. As the incumbent Doctor for the end of the "Classic" era of Doctor Who, much is put upon Sylvester McCoy's Time Lord that is a bit undeserved. The Seventh Doctor has had a long life in audio dramas and novels since then, but now he's also getting his own comic too.

io9 can exclusively reveal that Titan's latest Doctor Who miniseries will be The Seventh Doctor, from Andrew Cartmel and Ben Aaronovitch, with art and colors by Christopher Jones and Marco Lesko, respectively. Cartmel and Aaronovitch, of course, have a long history with the Seventh Doctor—Cartmel was Doctor Who's showrunner during McCoy's tenure on the series, as well as the writer of several novels and audio dramas featuring the character. Meanwhile, Aaronovitch's TV writing career began with the Seventh Doctor's era of Who, penning both "Remembrance of the Daleks" and "Battlefield" for McCoy's Time Lord.
A three-part miniseries, The Seventh Doctor will see the titular Time Lord—and his steadfast companion Ace, played by Sophie Aldred on the show—face a mysterious alien threat that has entered the Earth's orbit, a spate of attacks on Astronauts, and even Aliens showing up in the Australian interior. Sounds like the sort of action you'd just want the Doctor to be checking in on, really! Check out a few more covers below, making their debut here on io9:

G/O Media may get a commission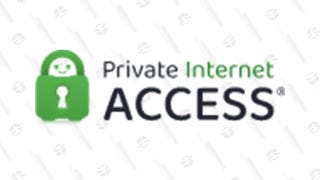 $3 per month
Private Internet Access | 2 Years + 2 Months Subscription
Doctor Who: The Seventh Doctor #1 is set to hit store shelves in June 2018.