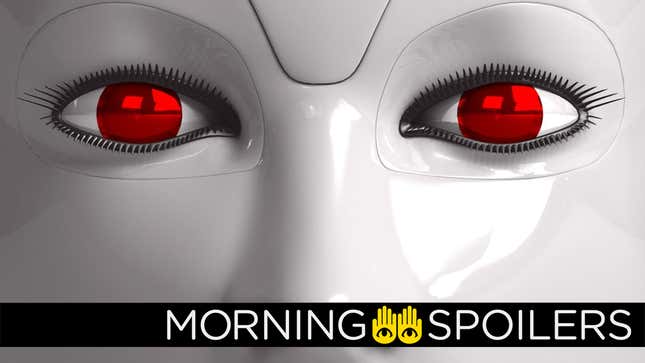 Elizabeth Banks and James Gunn are reuniting for a new horror movie. A new supernatural fantasy series is in the works at the CW. Shazam set footage shows a big villain in action. Plus, a look at the penultimate episode of The X-Files' latest season, and Karl Urban still has hopes for playing Dredd on TV. Spoilers, away!
Meet Microsoft's New Surface Laptops

Robopocalypse/6 Underground
Michael Bay has reportedly signed on to direct two films in direct succession of one another. The first, 6 Underground, is described as "The Rock meets Suicide Squad," according to Variety reporter Justin Kroll on Twitter. Afterward, Bay will direct the film adaptation of Daniel H. Wilson's man vs machine novel, Robopocalypse — a project which has previously been attached to the likes of Stephen Spielberg, Drew Goddard, Chris Hemsworth, Anne Hathaway and Ben Whishaw since talks of an adaptation first arose in 2010. [Variety]
---
Untitled Elizabeth Banks/James Gunn Horror Movie
Elizabeth Banks has signed on to star in an upcoming horror film from producer James Gunn and The H Collective. Alas, there are no details just yet about what the film entails. [Coming Soon]
---
Aquaman
Wonder Woman composer Rupert Gregson-Williams is now slated to score Aquaman. [Film Music Reporter]
---
Goosebumps 2
In a since-deleted Tweet, R.L. Stine revealed the new Goosebumps film is now filming under a new title, Slappy Halloween.
Happy to announce that filming has begun on the Goosebumps movie sequel. Title: Slappy Halloween. Meanwhile, the new Goosebumps SlappyWorld book has just been published. pic.twitter.com/k8gQ1tIiC9

— R.L. Stine (@RL_Stine) March 7, 2018
---
Shazam!
Dr. Sivana strikes in new set footage from Toronto.
---
Ready Player One
The latest TV spot invites you to climb Mount Everest with Batman.
---
Tomb Raider
Lara finds a message from her missing father in a new clip.
---
The Grinch
Coming Soon has a new poster ahead of the trailer arriving later today.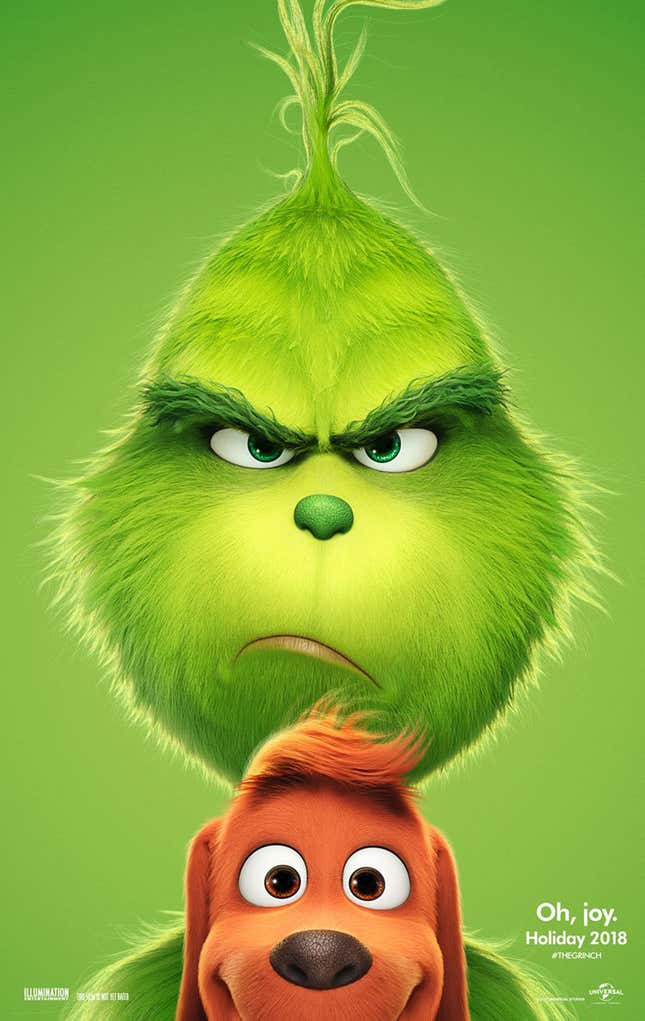 ---
Avengers: Infinity War
Okoye, Black Panther, Captain America, Black Widow, and Bucky assemble in Wakanda in a new photo from the latest issue of Total Film (courtesy of Games Radar).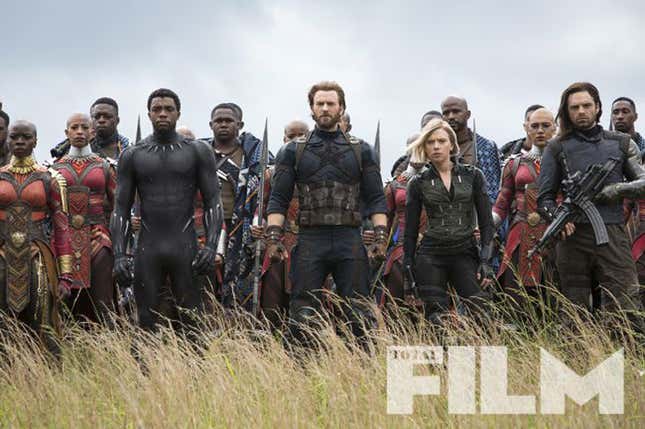 ---
Lovecraft Country
Yann Demange has been hired to direct all episodes of HBO's adaptation of the Matt Ruff novel for executive producers Jordan Peele and J.J. Abrams. The story concerns the author of The Safe Negro Travel Guide and his army veteran nephew encountering various Lovecraftian horrors in New England while searching for their missing brother/father during the Jim Crow era. [/Film]
---
The Outpost
TV Line reports the CW has ordered a new ten-hour fantasy/sci-fi miniseries from Stargate creators Dean Devlin and Jonathan Glassner. Here's the official synopsis:
Years after her entire village is destroyed by a gang of brutal mercenaries, Talon travels to a lawless fortress on the edge of the civilized world, as she tracks the killers of her family. On her journey to this outpost, Talon discovers she possesses a mysterious supernatural power that she must learn to control in order to save herself, and defend the world against a fanatical religious dictator.
Jessica Green will star as Talon, while Jake Stormoen, Imogen Waterhouse, Andrew Howard, Anand Desai-Barochia and Robyn Malcolm will co-star in undisclosed supporting roles.
---
Judge Dredd: Mega-City One
In a recent interview with JoBlo, Karl Urban confirmed he's still interested in playing Judge Dredd — and who can blame him?
In fact, there's so much interest in that particular character and I would dearly love to have the opportunity to get in there and play that again. There are so many wonderful stories in the 2000 A.D./Judge Dredd canon that we'd be remiss not to have the opportunity to tell them. If it were up to me personally we would have been making Dredd 2 two years ago.

The rights holders [Producer Brian Jenkins and Rebellion CEO Jason Kingsley ] are in their process of developing their show called Mega-City One and we've had many discussions and the ball's in their court. Hopefully, they get it together and are able to deliver more of what the audience wants and it would certainly be a privilege and a pleasure to be a part of it.
---
Once Upon a Time
Beverly Elliott revealed she'll be making at least one more appearance before the series finale on her official Instagram.
---
Jessica Jones
Speaking with TV Guide, Rachael Taylor referred to the episode reintroducing the psychic imprint of Kilgrave as "one of the deepest, darkest episodes" of the season. In the words of Carrie-Anne Moss:
I think someone like him, even though he's dead, [he] doesn't just disappear. [He] leaves an energy. He's left his mark, so we get to see that, what that means.
---
Fear the Walking Dead
Coming Soon has a gallery of character portraits for season four. Click through to see the rest.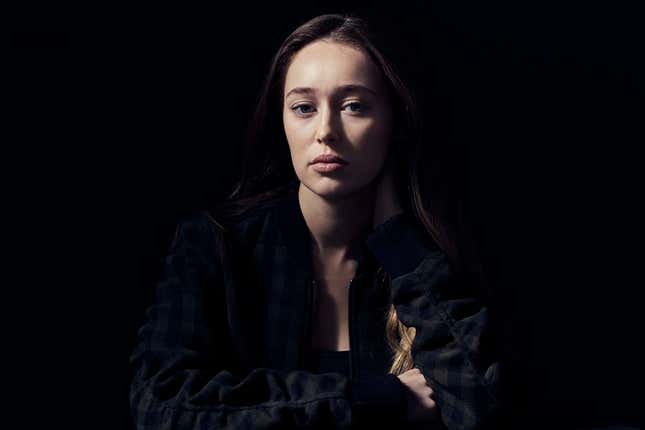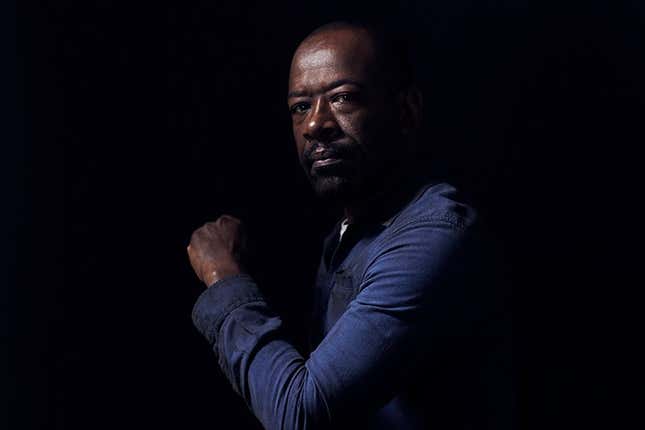 ---
Legion
Bioluminescent algae coats the latest poster. [Coming Soon]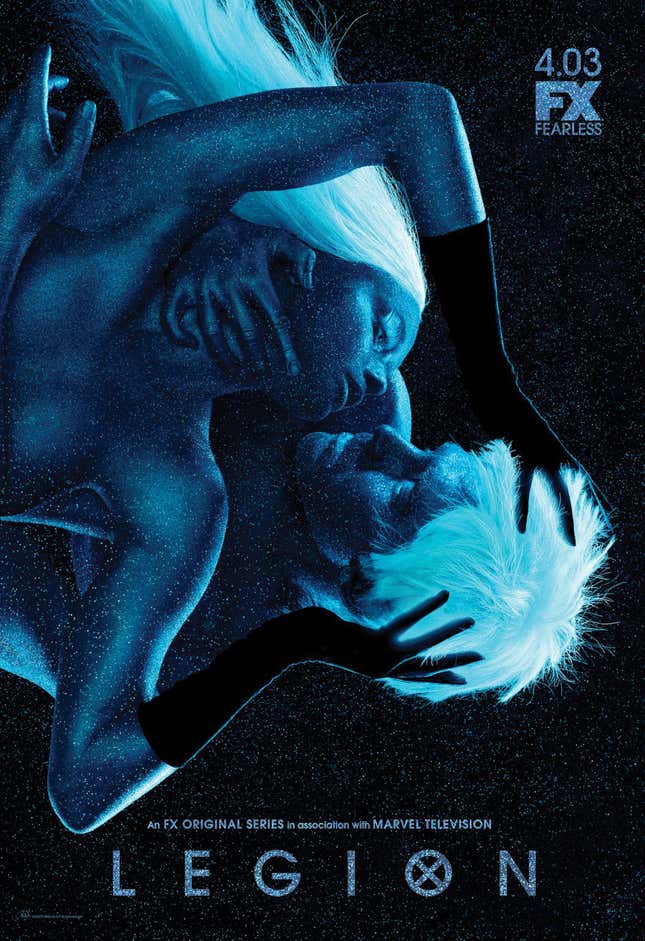 Meanwhile, the latest TV spot sends in the androgynous, mustachioed clones.
---
iZombie
Liv eats the brain of a hockey player in pictures from episode 5 of the new season, "Goon Struck." Head over to Comic Book Movie for more.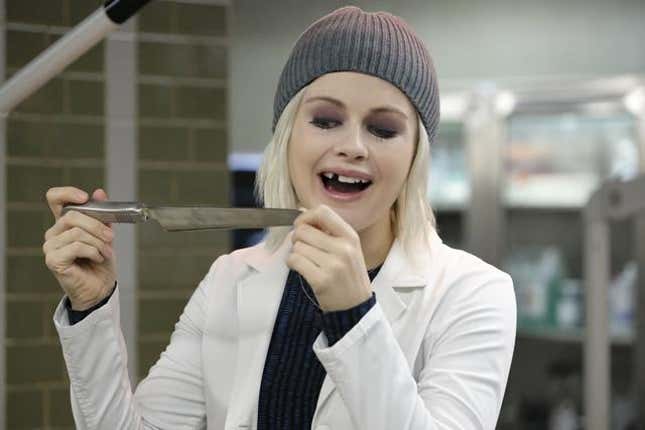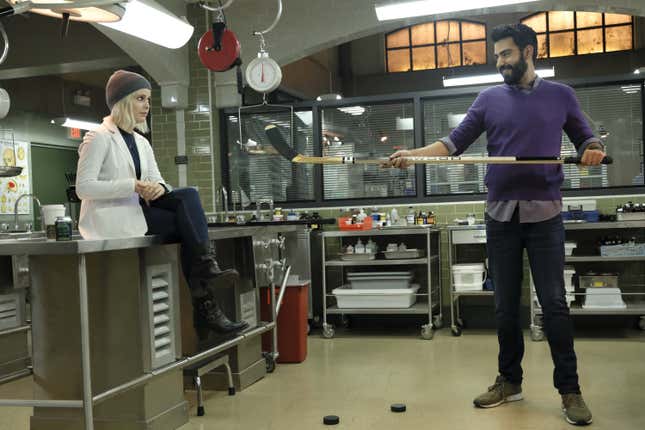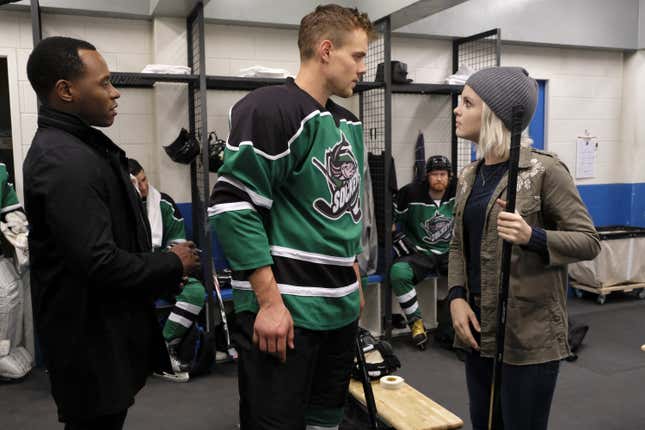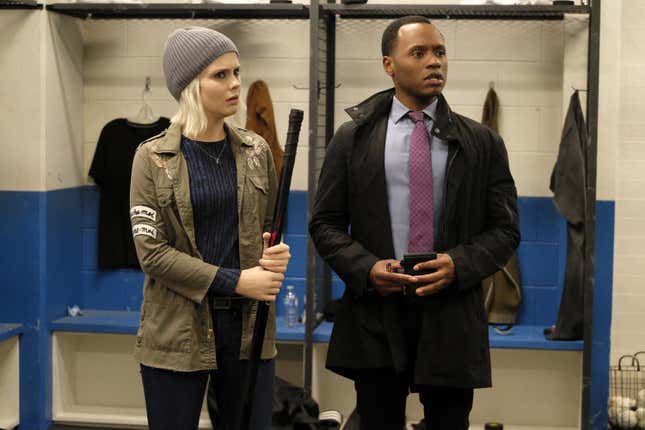 ---
Gotham
Bruce finds himself working against Gordon and Bullock while trying to thwart Arkham Asyulm's latest breakout in a new synopsis for "One of my Three Soups."
Arkham's "finest" give Gordon and Bullock a run for their money, as they hatch a plan to escape the asylum. Meanwhile, Bruce devises his own strategy to thwart their plans. Also, Barbara gets an offer she can't refuse. [Spoiler TV]
In related news, Comic Book has confirmed the season four finale is indeed titled, "No Man's Land," a reference to the 1999 mega event in which a massive earthquake levels Gotham. Which, you know, given that this is Gotham, it wouldn't be that surprising to see actually happen.
---
Lucifer
Maze wants to go to Hell as Lucifer and Chloe take up bounty hunting in the synopsis for 3.19, "Orange is the New Maze."
When Maze is the prime suspect in a murder, Lucifer and Chloe enter the world of bounty hunting to investigate. Maze decides she wants to go back to Hell, but after Lucifer refuses, she turns to Pierce for help. Meanwhile, Charlotte's sanity is questioned when she makes a big discovery and Chloe admits she's dating someone.
---
The Flash
Iris joins the Speed Force and Barry learns just how annoying his speedy antics can be in the trailer for next week's episode, "Run, Iris, Run."
---
The X-Files
Finally, in what's sure to be a bittersweet, metatextual episode, Mulder and Scully investigate modern television's take on supernatural crime fighting in the trailer for "Nothing Lasts Forever," the penultimate episode of season eleven.


---
Banner art by Jim Cooke.