In 2014, OnePlus arrived out of nowhere with a powerful idea: What if a phone could look good, be powerful, and not cost a crapload? The OnePlus One was a mic drop and the OnePlus 2 a successful sophomore follow-up, but the new 3 silences the haters—the OnePlus 3 is a "Flagship Killer" and at $400, with no more dumb invite system, it's not just the best OnePlus phone ever, but one of the best cheap phones too.
No part of this phone sees a bigger evolutionary leap than its external design. Although admirable for sub-$400 phones, OnePlus never quite rivaled the design chops of its more expensive competition. OnePlus co-founder Carl Pei told Gizmodo that the original OnePlus used its famous sandstone finish because going all metal was just too expensive. For the 3, OnePlus ups the price a little to go full Terminator.
Machined from a block of anodized aluminum and borrowing heavily from design quirks popularized by competitors, the OnePlus 3 finally looks like the "premium" phone it's always wanted to be. The 3's camera placement and antenna design look incredibly HTC-inspired while the 5.5-inch AMOLED 1080p display bubbles up from the bezels much like the iPhone.

But it's not just a soulless copycat.
G/O Media may get a commission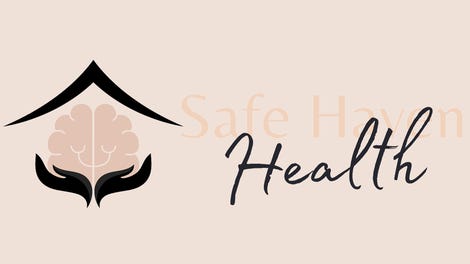 Addiction counseling
Safe Haven Health
Like the OnePlus 2, the 3 runs OnePlus' own Android mod, called Oxygen OS. For smartphone nerds out there, that means the OnePlus has much more customization options than standard Android—dark theme, icon sizes, more multitasking options. Oxygen OS is basically Android Marshmallow, the current release of Android, but with some small tweaks to the user interface. To show you what I mean, here's Android running on Nexus 5X and Oxygen OS running the OnePlus 3. Bonus points if you can guess which is which:

The 3 has a similar spec checklist like the rest of the very best recent phones. USB Type-C? Check. Latest Snapdragon processor? Yessir. Fingerprint sensor, high megapixel camera, and fast charging? Yep, yep, and youbetcha. Really the only thing you could try to put in the minus column is a 1080p AMOLED display instead of a pixel dense 2K screen found on most other phones (minus the iPhone). But unless you're going to be strapping VR to your face, you'll likely be just as happy with the OnePlus 3.

But a major departure is the amount of RAM packed into the OnePlus 3—6 GB. Six! That's as much as a laptop—a shitty one—but still! This really allows Oxygen OS to shine. Like Apple and iOS, OnePlus has optimized its in-house software to work especially well on the OnePlus 3, so it can take advantage of all that RAM in ways other Android competitors cannot.
In side-by-side testing, the OnePlus 3 easily keeps up with the iPhone 6s Plus. We opened the same giant PDF on both phones, and the OnePlus 3 just barely beat the iPhone. It even feels marginally faster when you consider Apple's painfully slow animations.
When we tried to open the camera with over a dozen other apps running in the background the Samsung Galaxy S7 Edge did so in a respectable 2.6 seconds. But the OnePlus 3 smoked it—opening in under one second.
Once the camera pops open, the OnePlus 3 clearly makes some impressive strides in terms of software and hardware. For one, you can use the 16 megapixel front camera to shoot in RAW—incredibly useful for saving badly exposed photos in post—and the updated camera app has manual control, so you can tinker with all the advanced camera settings that you want.

Sadly the ability to tinker can't save optics that are just average. Here's a comparison with the OnePlus 3 and three of its competitors—the Galaxy S7, LG G5, and the iPhone 6s Plus.
Although the photo captures the overall image even when shrouded in poor lighting, the details in Steve Jobs' face (not Kutcher) are not as clear when compared to the Galaxy S7 and the 6s Plus. We're not talking catastrophic differences, but possibly enough to deter someone looking for the very best mobile camera.
But it isn't the slightly less-than-excellent camera that's the OnePlus 3's big flaw. It's battery life. On at least two occasions during my week with the 3, it died late into the evening. At one point, it left me locked outside of my apartment unable to reach my roommates. I had to walk to a friend's house, pound on the door, and beg him to let me sleep on his couch. It's these moments where a phone that can last into the next morning (the Samsung S7's battery life really is incredible) is immeasurably more useful than one that can't.
The 3 does come with its own blend of fast charging, called Dash Charge, which the company says offers a "day's power in half an hour." With the phone powered off and drained to zero, I was able to get 80 percent charge in 40 minutes on the 3's 3000mAh battery. Good, but not astounding. OnePlus thinks people will just top off their phones periodically throughout the day, but that doesn't fit my routine.
Aside from that, it's hard not to look at the OnePlus 3 and marvel at how this unknown Chinese company has so quickly and confidently made a flagship phone for so cheap. This is—in every sense of the phrase—a top-of-the-line device. Where previous OnePlus phones were marred with compromises, the OnePlus 3 makes almost none. For the price, the OnePlus 3 is the absolute best phone you can buy.
README
Thanks to in-house hardware and software—not to mention 6GB of RAM—this phone flies with ludicrous speed.
The camera isn't the best available—but it has RAW support so you can shout "FIX IT IN POST" just like a real photographer.
No expandable storage, but 64GB means you shouldn't be worried.
Although it looks like stock Android, it definitely isn't, which means you'll be waiting for Android N for months, like the rest of the non-Nexus world.

Battery life is the real concern. Charge your phone so you don't have to sleep on a friend's couch.