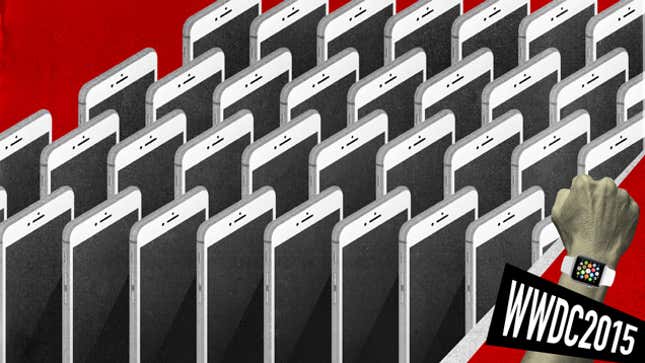 Want to hear about how all your favorite Apple computing products are about to evolve, including the iPhone, iPad, Mac, Apple Watch and maybe even the Apple TV? You've come to the right place: this is WWDC 2015.
Vizio's Latest TVs Go All Quantum
Right here, at 10AM PT / 1PM ET, we'll be live from San Francisco's Moscone Center and bringing you the latest details straight from Apple's Worldwide Developer Conference there. In the meanwhile, why not check out all our predictions for what to expect from WWDC this year?
We're updating live: just refresh this post every so often and read our liveblog entries below! Newest updates at the top.
---
12:20PM PT
And that's it! Except for a world premiere of a song from The Weekend. Which I'm not going to stick around for because 1.) it's deafening and 2.) wouldn't you rather I go try iOS and OS X and maybe Apple Music in the very likely chance there's a demo outside of this deafening room?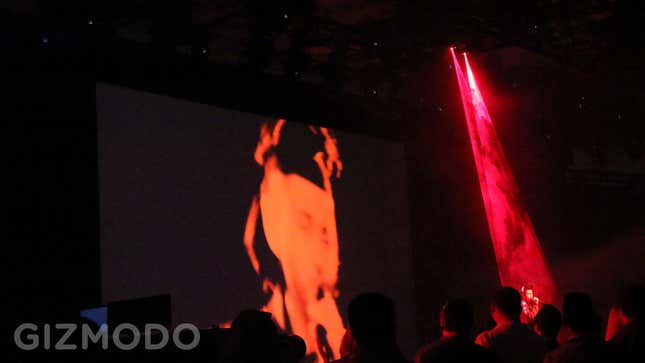 ---
12:17PM PT
Coming end of month, June 30th to Apple devices in 100 countries. And, uh, Apple Music is COMING TO ANDROID TOO this fall! Wow they blew past that slide which had a picture of it on an Android phone and tablet. First three months free, $10 a month, $14.99 a month for family plan for up to six family members.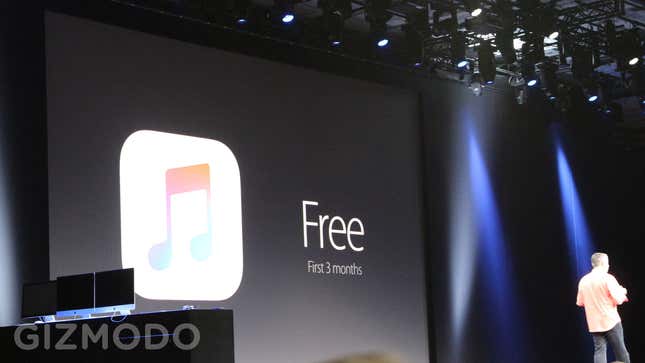 ---
12:15PM PT
Okay, the Siri voice commands for Apple Music are pretty damn cool. Say "Play the top song from 1982" and up pops "I Love Rock & Roll." Say "Play the song from Selma" and up comes... uh, Imagine Dragons? Okay he did it once more and up came Glory from the movie Selma. John Legend's voice sounds great on these speakers.
---
12:12PM PT
I would buy a new iPhone and pay for a lifetime subscription to Apple Music right now if it came with these amazing stadium-sized speakers.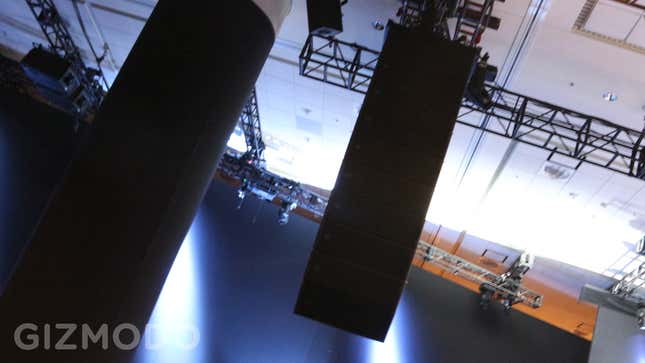 ---
12:10PM PT
Does Apple Music have music videos. You betcha. The radio station REALLY sounds like a radio station, too. (Don't suppose you know what a radio station sounds like?)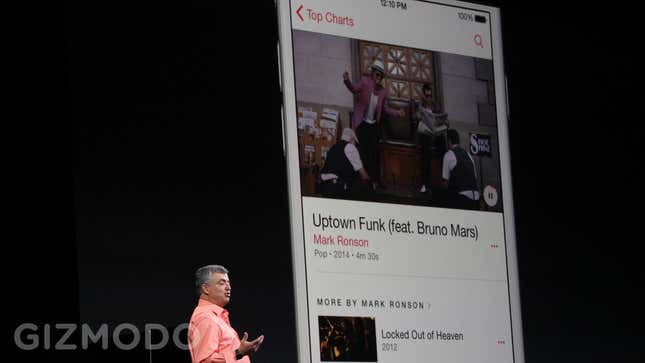 ---
12:07PM PT
Knee deep in an Apple Music demo. It looks like an app. Big bold cover art and photos of the bands and artists feature prominently here. Eddy Cue decides to hold an impromptu Cuban house party.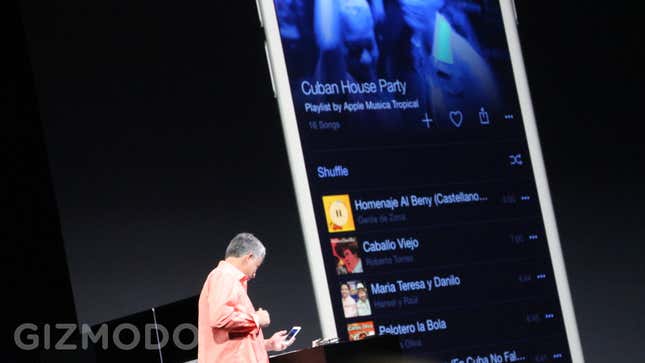 ---
12:04PM PT
Apple just wished its exec Phil Schiller a happy birthday, and there was a tremendous amount of applause. Either these devs are very friendly and generous and thankful, or there are a lot of Apple employees in the crowd. Either way, let that factor into your assessment of earlier things that this crowd clapped for.
---
12:02PM PT
Drake is here to tell us how anyone can make it big and live the dream, possibly thanks to Apple Music's Connect feature. He joked earlier about how the internet is going to be really big next year, but this pitch makes it sound like maybe he really has only discovered it recently!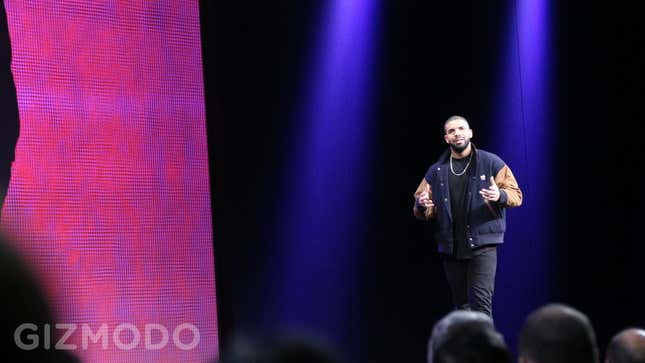 ---
11:56AM PT
So Beats Music has all of iTunes' music, available to buy or stream. With curated recommendations "for you". "Recommendations made by real people who love music."
Then there's Beats One, the global 24/7 radio station broadcasting from New York, LA, and London.
Lastly, "Connect," a place where artists can upload their songs, videos, and photos. They can put anything they like on a page. Sounds like... MySpace!?!?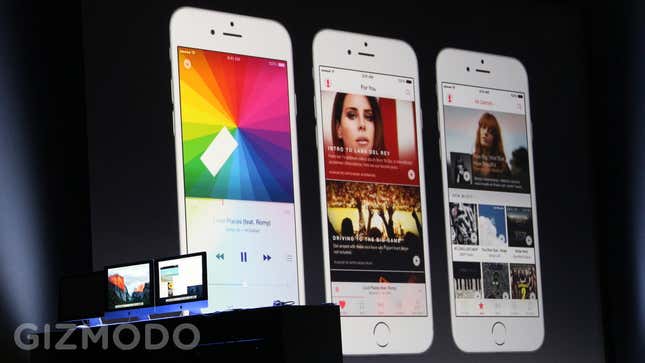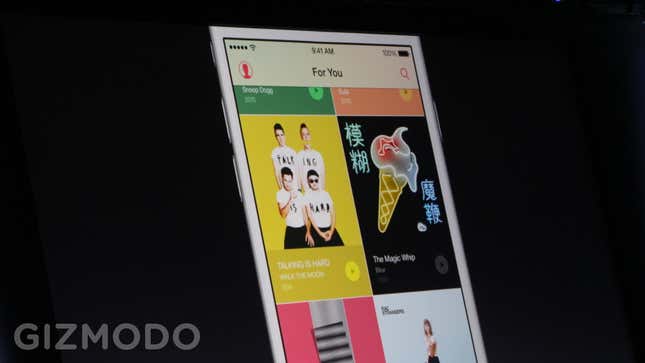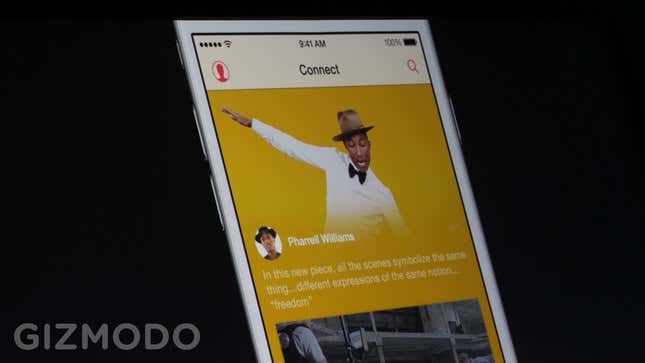 ---
11:53AM PT
Iovine is breaking it down for us. Talking about how playlists curated by algorithms don't work to cultivate your emotions. How it requires a human touch.
---
11:51AM PT
Direct from artists to you, including unreleased music. Live DJs broadcasting and anchoring live radio streams 24/7 you can listen to in 150 countries. Handpicked suggestions. Not yet sure this is different from Beats Music, other than—obviously—Apple's massive reach!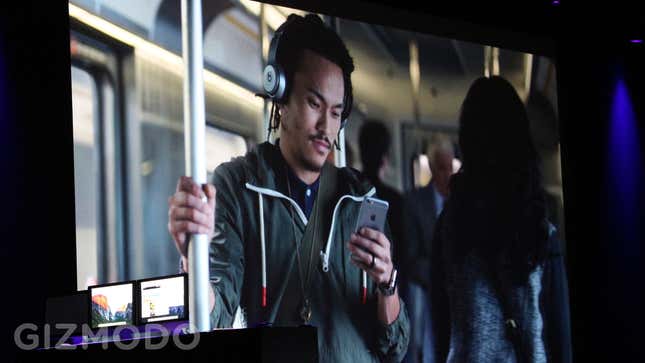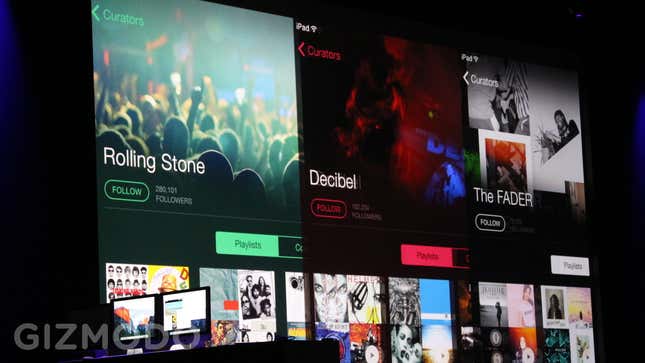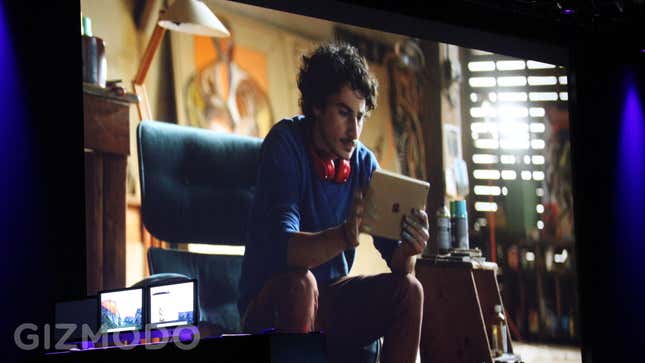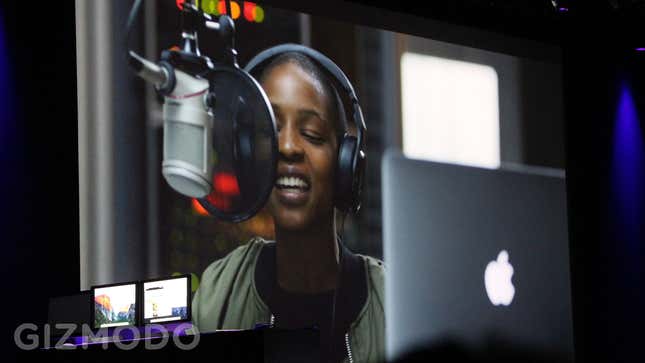 ---
11:48AM PT
"Technology and art can work together, at least at Apple," says Jimmy Iovine. He says music is a fragmented mess right now. No kidding, Jimmy. He says they set out to build "one complete thought around music."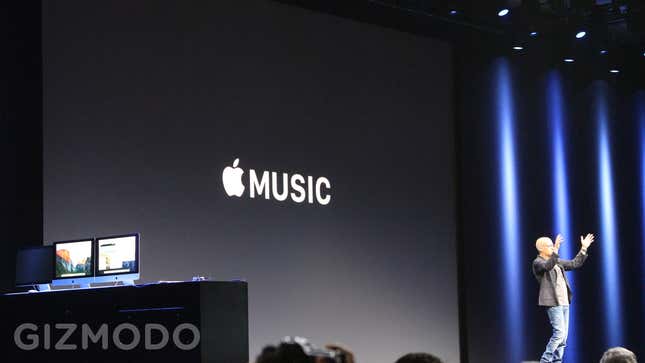 ---
11:46AM PT
Apple Music. "The next chapter in music. It will change the way you experience music forever," says Cook.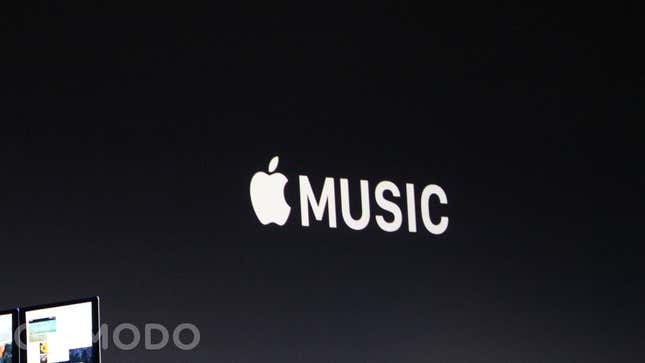 ---
11:46AM PT
We're watching a video celebrating the history of music. Hello Apple Music streaming service announcement?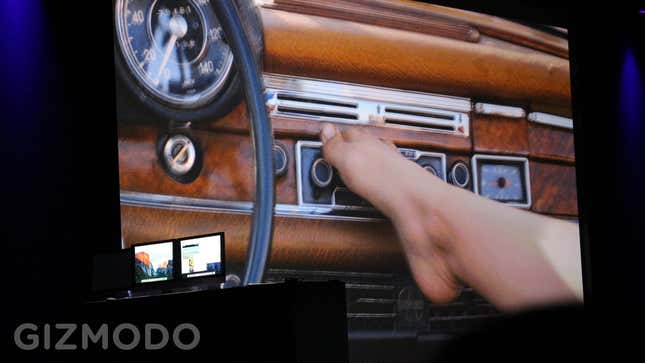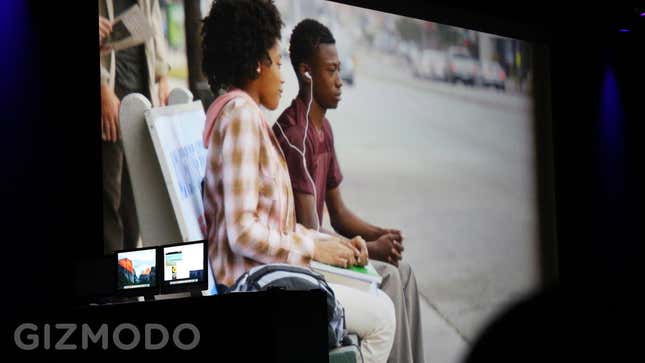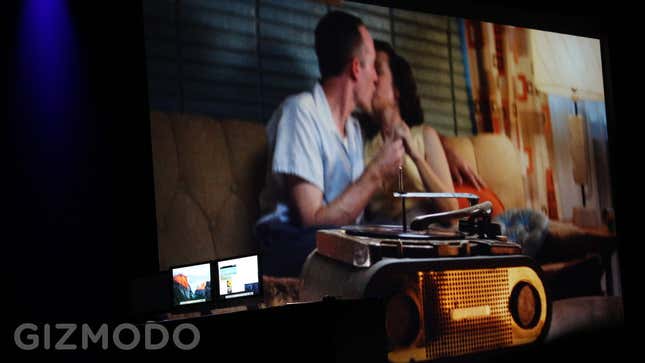 ---
11:45AM PT
"One more thing." Oh boy.
---
11:43AM PT
WatchOS 2 developer beta available now.
"Just six weeks from our launch. It's unbelievable." Unbelievable they didn't wait six weeks to ship with final operating system!
---
11:41AM PT
We're getting a demo of some of these features in action now. Here we're replying to a message with a sticker... there we're watching a Vine video of some music involving glasses filled with water.
---
11:36AM PT
You can throw the Apple Watch onto a wifi access point now so it can communicate with the phone even if they're not in the same room. Android Wear recently added something similar. Apps can natively play music through the watch speaker (!) and use the microphone so you can Shazam without pulling your phone out of your pocket (among other things).
HomeKit and HealthKit natively on the watch.
You can play video on the watch now.
Access to the Watch's taptic engine... so you can get haptic feedback in apps!
Access to the digital crown (how was this not in the original version?) so you can scroll through app features with the dial instead of stabbing tiny buttons on the touchscreen. (Thank goodness.)
Long story short, the Watch is becoming much less dependant on the phone. It might be a little less of a half-baked beta now.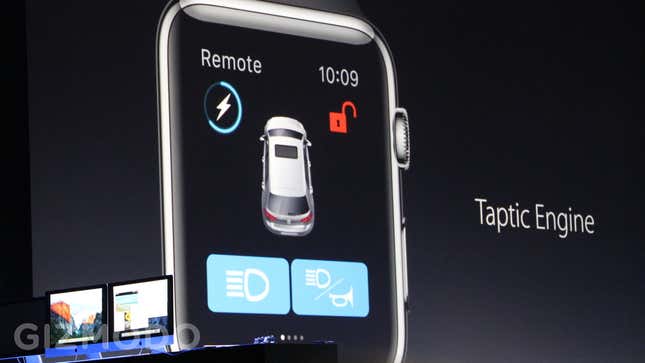 ---
11:34AM PT
Mass transit directions on Apple Watch, just like we'd discussed about the iPhone. Can ask Siri to show you your Glances (little swipe-upable screens with at-a-glance information) which is good because navigating to Glances in the original Watch was a pretty unreliable process.
---
11:32AM PT
More new features: reply to email, bedside alarm clock, send scribbled messages in multiple colors, just say "Hey Siri, Start a 30 minute run" to start the Fitness app. Important because unless you turn on the fitness app, the heart rate monitor isn't actually active.
Here's the bedside alarm clock mode: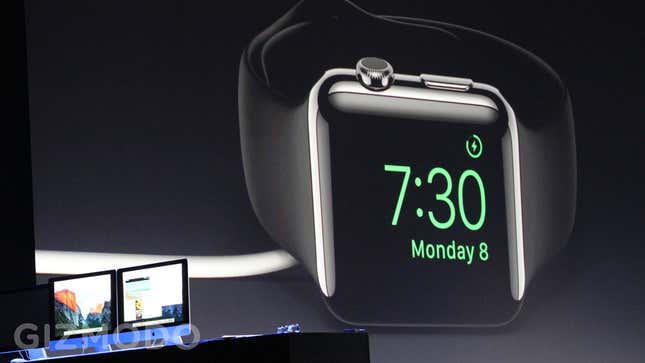 ---
11:29AM PT
Developers can build their own complications (little widgets which show updates and gauges on the watch face) in watchOS 2. And there's a new feature called Time Travel wihch lets you rotate the digital crown to zoom into the future and see what's coming up. Sounds a lot like the Pebble Time idea, except the digital crown might make more sense to zoom through it!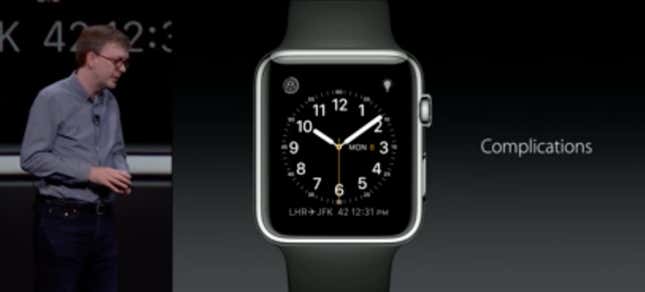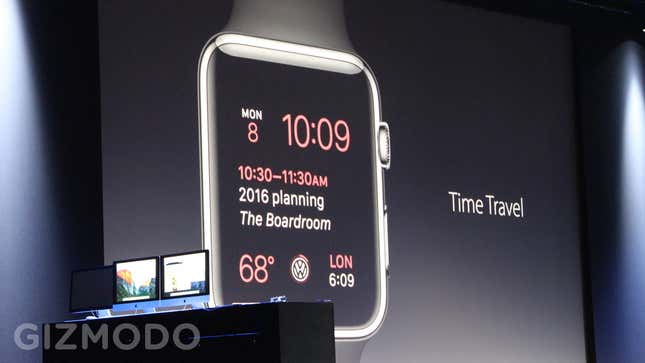 ---
11:26AM PT
"For us this is a giant moment. This how we felt when we launched the App Store."
"To be able to change people's lives... we believe by being able to open up the platform, you will be able to create new and powerful uses that today we can only begin to imagine," says Cook about the new watchOS.
I'm not sure how many lives will be changed by an optional fashion statement like the Apple Watch, but hey we said that about the original $600 on-contract iPhone a number of years ago.
And hey, time-lapse watchfaces look pretty great!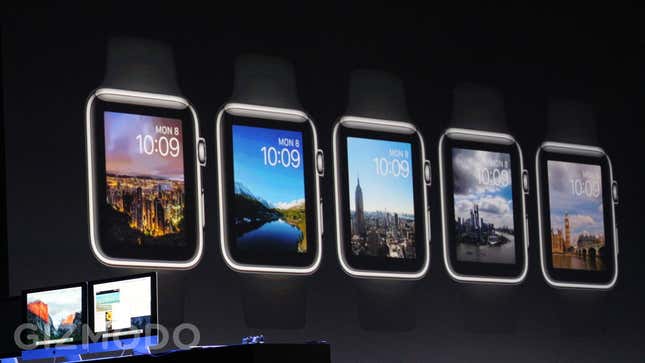 ---
11:25AM PT
At least Tim Cook is here thanking developers for being responsible for it all.
Time to talk about Apple Watch.
---
11:19AM PT
We're watching a video celebrating the app store. "I'd put it up there with the invention of the microscope or the telescope," says beloved scientist Neil DeGrasse Tyson, talking about the democratizing power of apps as tools anyone can build. Other famous people too. JJ Abrams. "I never would have stopped laughing, and thought you were insane," he says, if you'd told him such a thing would exist today.
The video is pretty ridiculously self-aggrandizing. It's very, very Apple.
---
11:17AM PT
Cook's Back. The App Store is doing phenomenally, he says. Just cross 100 billion app downloads, and $30 billion paid to developers so far.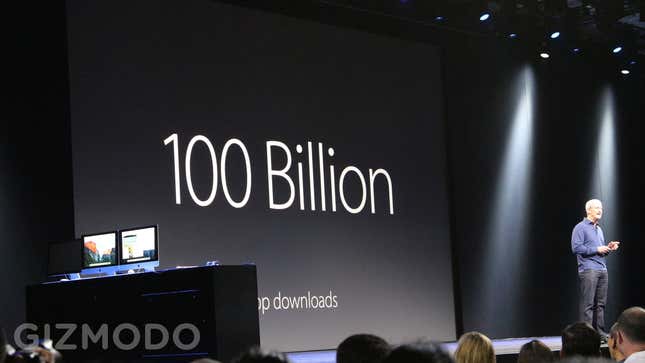 ---
11:15AM PT
There will be a PUBLIC (not private developer) beta of iOS 9 this July, and it'll be a free update in the fall. Oh, and it'll support all iOS devices that got iOS 8. None are being left out.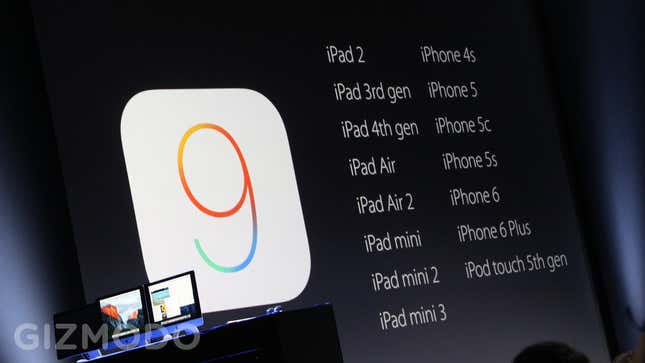 ---
11:14AM PT
Swift 2: the latest version of Apple's own programing language. And get this: Swift will be open source. There is applause from developers in this room that can only be described as raucous.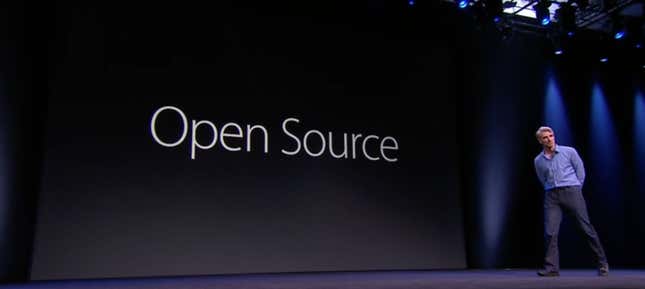 ---
11:13AM PT
CarPlay now works wirelessly. No need to plug a cable into your iPhone to get some mirroring when you hop into your car.
---
11:12AM PT
More APIs mean cool toys coming! HomeKit will support all sorts of new sensors, home monitoring devices, carbon monoxide sensors etc, and let you control them with your phone from the cloud.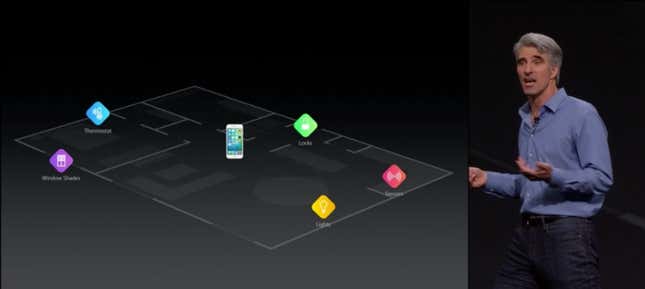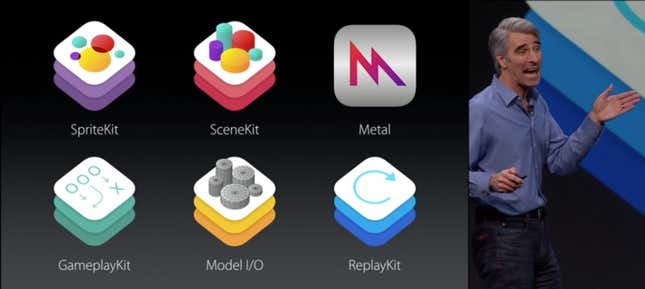 ---
11:07AM PT
There's a new low power mode in iOS 9 that should give you an extra three hours of battery life. Switch it on when your battery gets low. (Not sure what it disables in order to make that magic happen.) And the iOS 9 update will be under 2GB, if you're worried about space when you're updating your old device to the new OS.
---
11:04AM PT
Picture-in-picture apps, too! You can play a tiny video in the corner of the screen and drag it wherever you like on the iPad.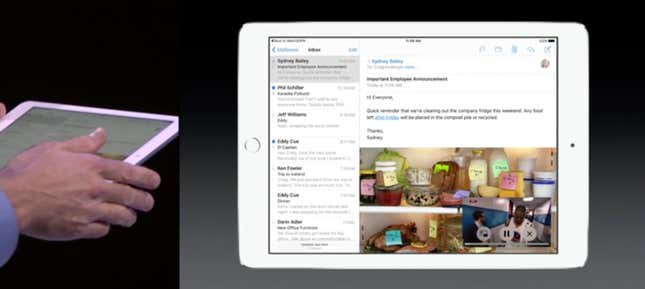 Or the iPhone, because all of this multitasking is coming to the iPhone too.
Oh, but only if you've got a pretty new device... the "swipe in an app from the right" and picture in picture are only on iPad Air, Air 2, Mini 2 and Mini 3.
Split View only on iPad Air 2. No word on which iPhones yet.
---
11:04AM PT
Oh wow. Side by side apps is a real thing. A real, beautiful thing. And you don't have to have one of them "in focus" to interact with them and switch between! You can touch both simultaneously.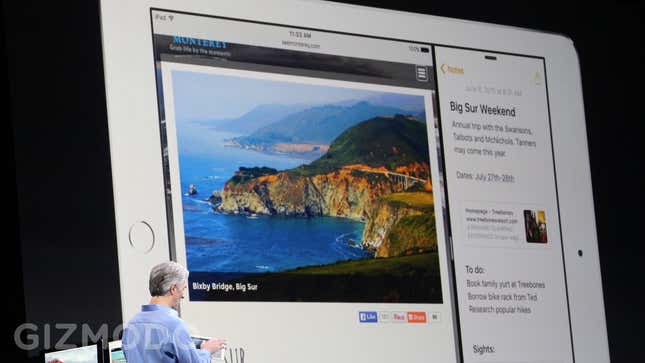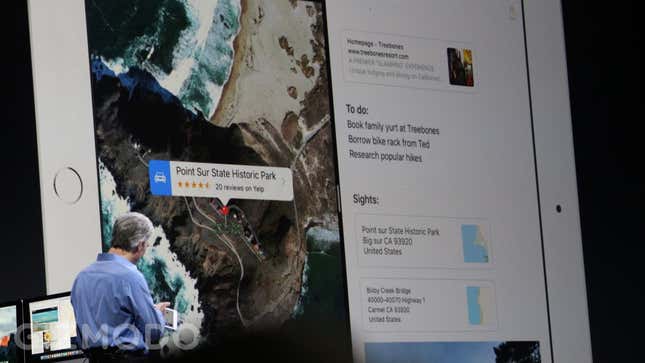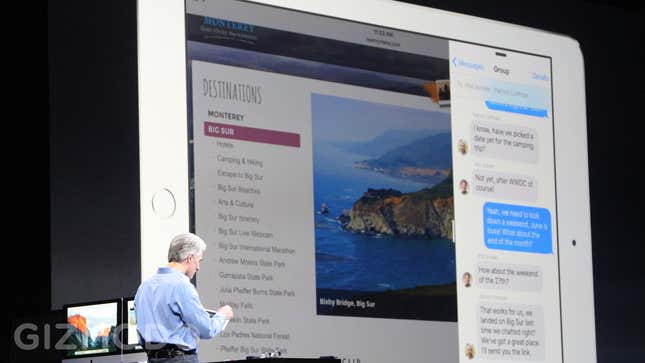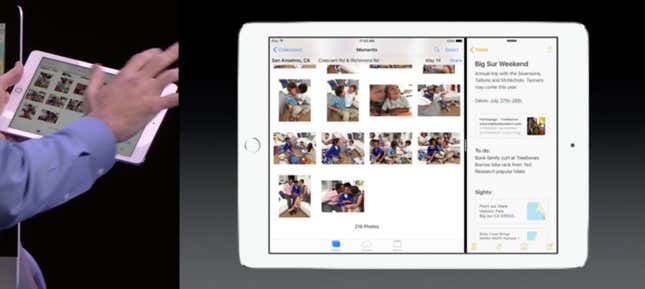 ---
11:00AM PT

The rumors were true: Apple's improving the iPad experience for work in iOS 9. Shortcuts for app-switching, split-screen multitasking (!) and QuickType. There's a cursor now: just put two fingers down on the keyboard and it becomes a trackpad.
---
11:00AM PT
Time to talk iPad.
---
10:57AM PT
You can follow one of more than a million topics, and machine learning algorithms will suggest stories for you. Not seeing any ads in here yet.
"Unlike any other news aggregation service on the planet we know of, News is designed from the ground up with your privacy in mind," says Federighi. Pushing that privacy angle again.
News will roll out in the US, UK, and Australia first.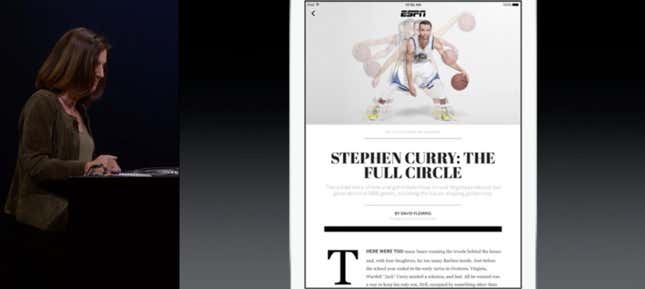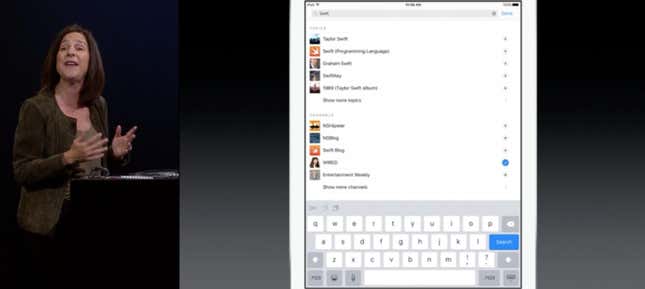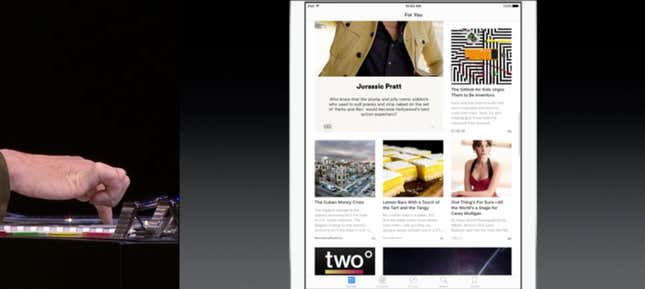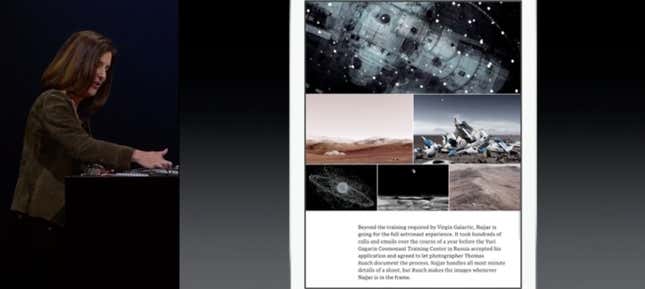 ---
10:52AM PT
Brand new app: News. "We think this offers the best mobile reading experience ever." It automatically pulls in news articles from some of your favorite sites and makes them reasonably pretty—much like Flipboard—but Apple's also apparently letting news orgs build native content for Apple News too, complete with animations that play as you scroll down the page. Embedded video too.
So, uh, Facebook's native news plans just got some competition.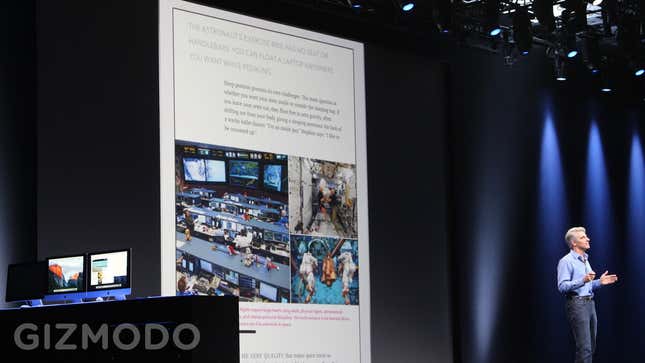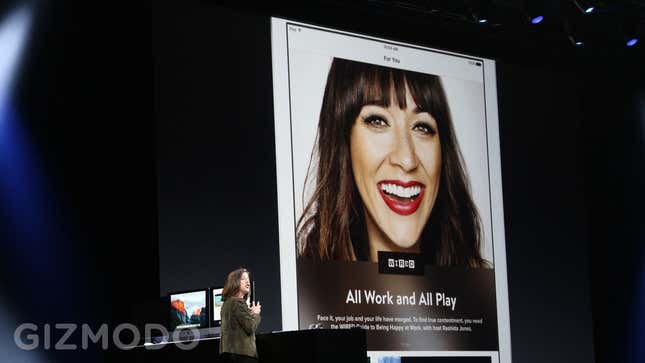 ---
10:50AM PT
Maps is getting better at public transportation directions in urban cities around the world — particularly in China. It knows where the entrances and exits are to train and subway stations, so it can tweak the walking directions to get you to the train on time! Launching with a limited number of cities to start.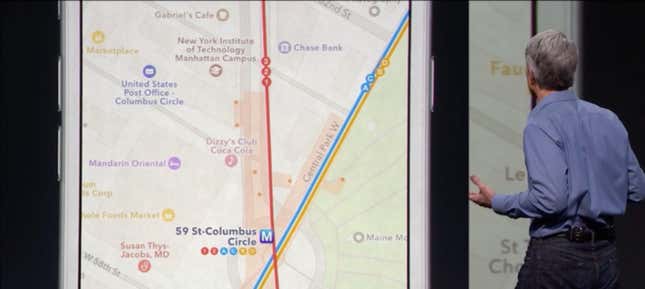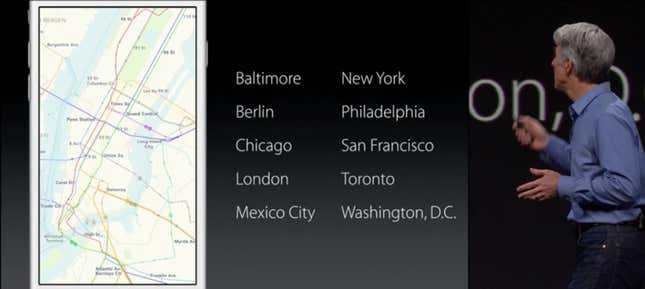 ---
10:48AM PT
The built-in Notes app is getting more competitive with Evernote. Sketches, drag-n-drop photos, to-do lists, etc.
---
10:47AM PT
The Passbook App is now called Wallet. So now there's Apple Pay, Android Pay, Apple Wallet and Google Wallet. Wonderful!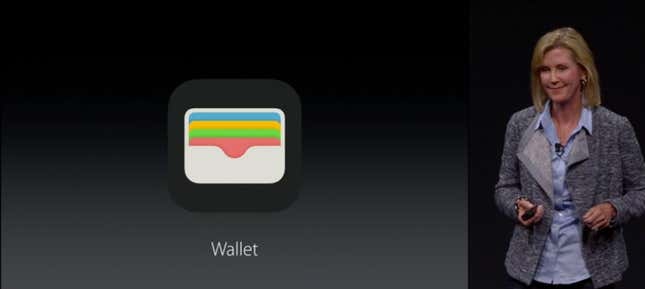 ---
10:44AM PT
Apple Pay coming to the UK next month, supporting 70-80% of the debit and credit cards there. 250,000 locations will support Apple Pay there, including the London transportation system.
---
10:42AM PT
Apple Pay updates. All four major credit card companies are on board, and more retailers... will have over 1 million locations supporting Apple Pay as of next month. There's a new Apple Pay reader developed by Square, for peer-to-peer transactions too!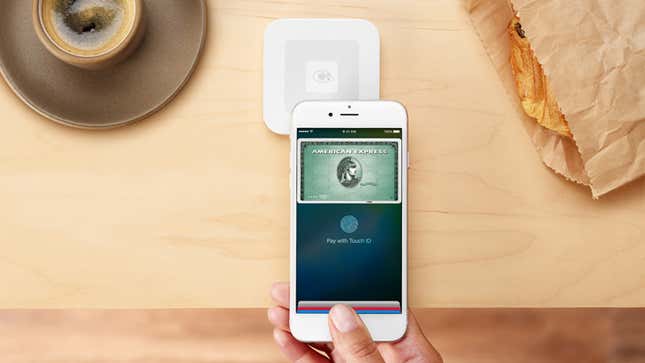 ---
10:39AM PT
Here's a jab at Google Photos—which stole the show at Google I/O—too: Craig can say "Show me my karaoke photos of Eddy," and up they pop. Siri knows what "karaoke" photos are, and that "Eddy" is Eddy Cue.
And not just that, Apple says that it doesn't need to collect your data in cloud servers to do these things: "All of this is on device, and it stays on device under your control." If it does need a web lookup of some sort, it's anonymized. Oh snap.
---
10:37AM PT

So yeah, this is all about muscling in on Google Now, it looks like. Which is great! It's super awesome that iPhone users will get this super useful universal search screen that automatically suggests results for them.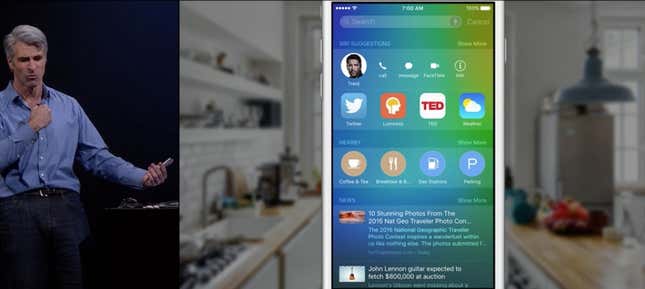 ---
10:30AM PT
Federighi's talking Siri now, and I'm getting flashbacks to Google I/O and Google Now. Siri has been getting way better at predicting what we want, says Apple, with a far lower word error rate. Some things Siri can do: find photos from Utah fall, give you driving directions when your calendar item is coming up, etc.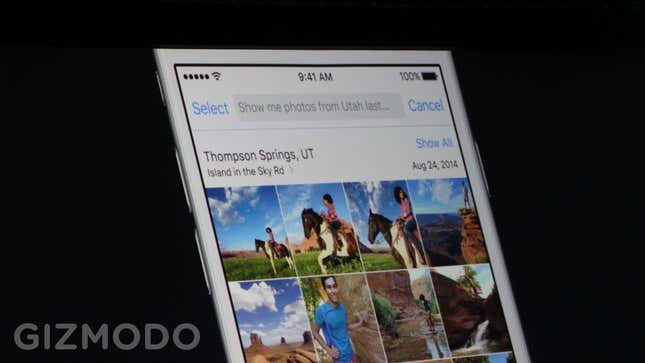 And now, there's an API for search. Applause from the audience at that one. App developers can build their apps so when you search for key phrases, results from within their app can pop up in search, you can tap to jump right into the right spot in their app (say a particular listing in Airbnb) and then tap right back to other search results.
Oh yes, and there's some contextual search (like Google Now's advanced smarts) too. Say "remind me about this later," when reading a text message, and it'll know that "this" is the text message that you wanted to be reminded about.
---
10:28AM PT
El Capitan available to developers today, coming this fall as a free update for everyone else. Time to talk iOS now.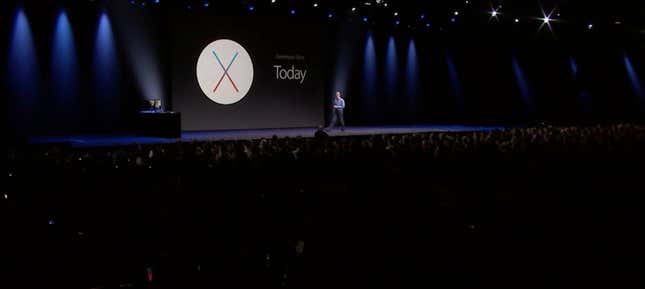 ---
10:27AM PT

Not bad for a game running on an iMac, though not particularly ridiculously amazing. Curious which graphics processor is inside.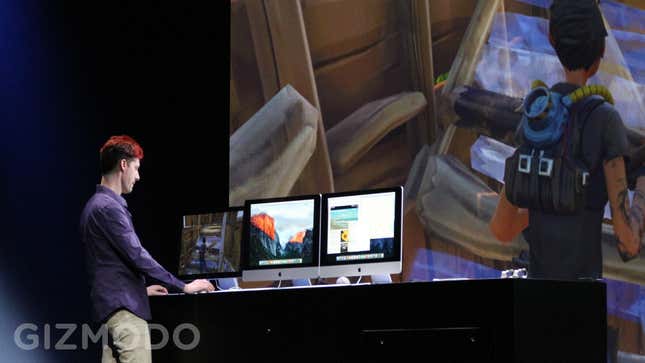 ---
10:22AM PT
Metal is coming to the Mac. I know, I know, they're already made of metal, but Metal the graphics API will let software have low-level access to graphics hardware (like a game console, is how they typically pitch it) to make your apps faster. Epic Games is here to talk about how well Metal works with a (mildly) graphically intensive demo.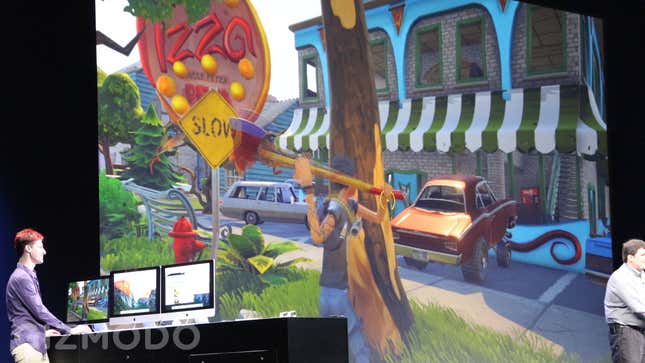 ---
10:18AM PT
You can open up multiple tabs in the compose window in Mail... drag pictures from the browser right in... and there's lots of new windows management tricks now. Mission Control is getting nice and contextual, just drag windows where you want them for split-screen views, or even to other desktops. No more wasted real estate on the desktop, or painstakingly resizing windows!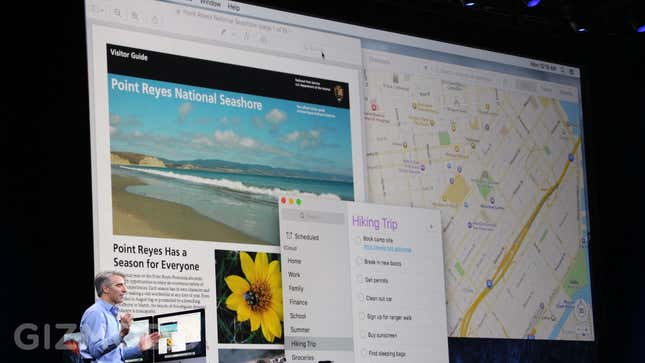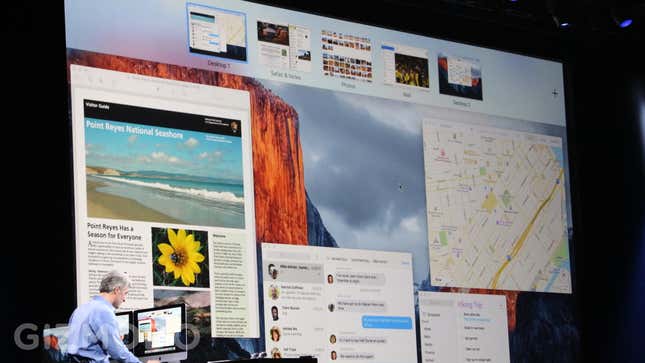 ---
10:14AM PT

It has new gestures! You can make the mouse cursor bigger by shaking the mouse. You can pin sites in Safari now. Okay, this is cool: you can mute whatever's playing in the Safari web browser with just a tap, in case a nasty video starts up and you can't find it. Chrome lets you do that on a per-tab basis, but in Safari it'll be global.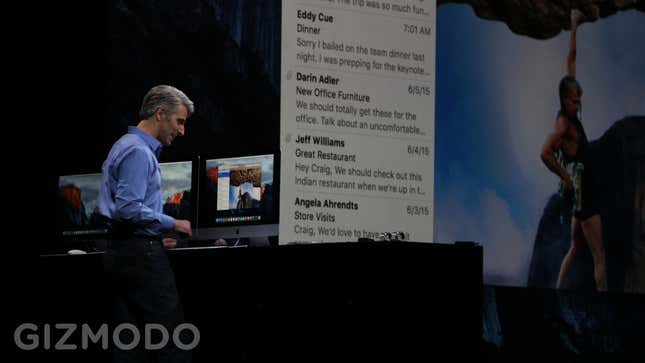 ---
10:12AM PT
Time for some dad jokes about the California-inspired name of the latest OS X.
OS X El Capitan.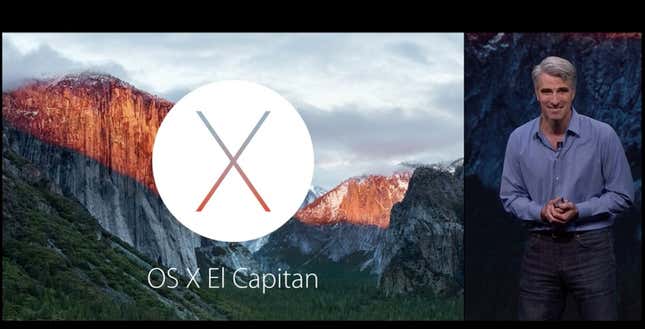 ---
10:10AM PT
"I'm going to dispense with my normal updates other than to tell you everything's great," says Cook. And with no further ado, Craig Federighi to walk us through the new Apple OS X and iOS.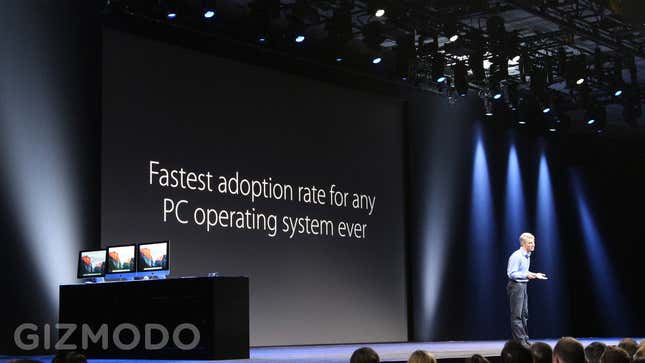 ---
10:08AM PT
Tim Cook welcoming us. Tim Cook congratulating scholarship winners. Tim Cook congratulating baseball players. Tim Cook telling us how native apps are coming to the Apple Watch!
---
10:05AM PT
Okay, not an entire musical or even an entire musical number. That would have been interesting, but no. Instead, here's Tim Cook!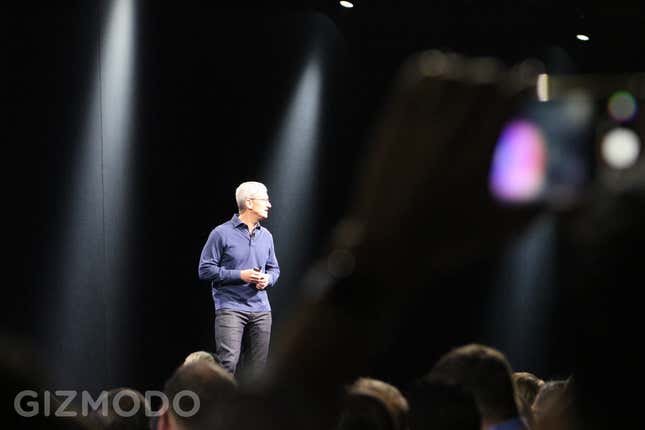 ---
10:00AM PT
We're starting! With... a comedy sketch? With Bill Hader! And drones. And angry birds. And uh.. they're prepping an opening number for WWDC with loads of extras. In other words, a WWDC musical. Wow.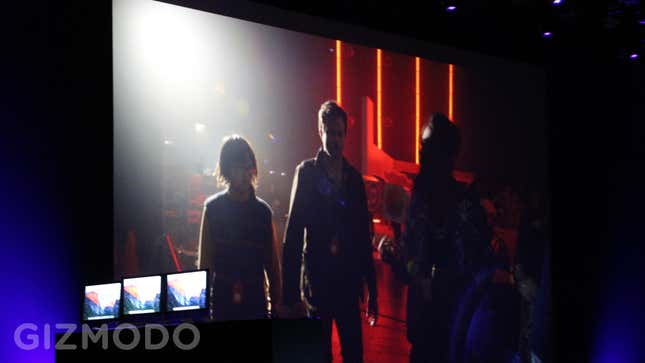 ---
9:56AM PT

Just got the five-minute warning that we're about to begin. Plus some Uptown Funk. There's some serious bass here, folks. Now that Apple owns Beats, they sure don't skimp on the sound system.
---
9:54AM PT
Nothing much happening yet, just kicking back with some jams. If we take a chance and dance they will remember us for centuries?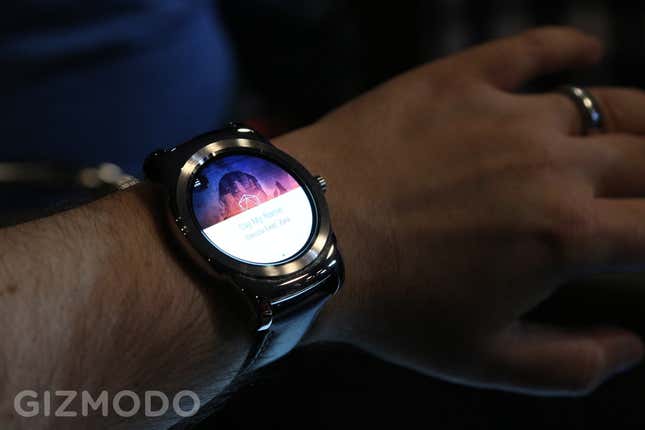 ---
9:31AM PT
Our butts are in seats! Mine and the rest of the press corps, I mean. Sean Hollister here reporting live from WWDC 2015, liveblogging the living daylights out of whatever happens. I'm expecting a lot of software, a music streaming service, and *maaaaaybe* a new Apple TV.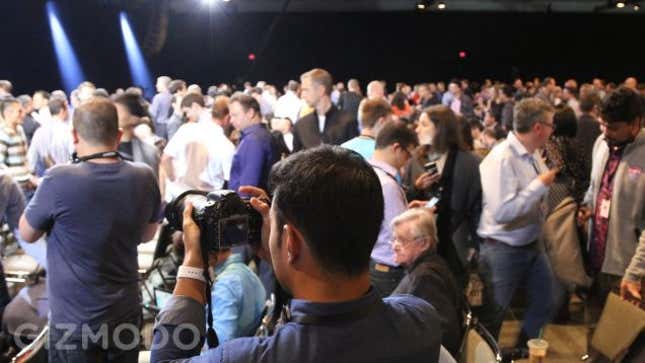 Illustration by Jim Cooke