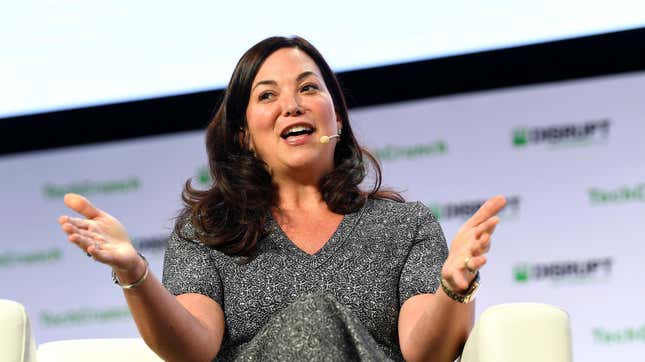 Considering the steady stream of layoffs coursing through the tech industry, it's understandable that some CEOs want to take extra care when informing employees that their company will also be cutting jobs. However, calling layoffs "refinements" and quoting Martin Luther King Jr. is not the way to go.
Meta's Apparent Firing Goof
Unfortunately, that's exactly what PagerDuty CEO Jennifer Tejada did earlier this week, prompting shock and ridicule on social media. In a 1,669-word email to employees, Tejada echoed the script many tech CEOs have recited in recent months, stating that today's "volatile economy requires additional transformation" by the company. As a result, PagerDuty would be "refining" its operating model by cutting about 7% of its staff globally.
That wasn't the only "refinement" the company would undertake, though. According to Tejada, PagerDuty will reduce its discretionary spend, negotiate "more favorable commercial agreements with key vendors," and "rationalize [its] real estate footprint."
Up to this point, Tejada's email, while overly complex, weird, and tone deaf, still was not that bad. She goes on to acknowledge employees and their contributions to PagerDuty and announces a decent severance pay of 11 weeks, with extended healthcare coverage and job support.
Nonetheless, it all starts to go downhill when she decides to use the same email where she announces layoffs to celebrate recent employee promotions, reveal good financial results for the fourth quarter of last year, and state that the company expects to end the year strong. As if she couldn't do so in another email where people weren't told they were possibly losing their jobs.
"We expect to finish the year strong – in fact, we have reaffirmed our guidance for FY23 today – and those results, combined with the refinements outlined above, put PagerDuty in a position of strength to successfully execute on our platform strategy regardless of what the market and the macroenvironment bring," Tejada said.
While it's clearly a CEO's job to cheer on their company, Tejada makes things sound so good that it's perplexing to think the company has to lay off any people to begin with. Alas, the PagerDuty CEO was not done sticking her foot in her mouth and ended her note with a reference a quote from King's sermons published in The Measure of a Man in 1959. She used brackets to change the quote slightly to accommodate her message.
"I am reminded in moments like this, of something Martin Luther King said, that 'the ultimate measure of a [leader] is not where [they] stand in the moments of comfort and convenience, but where [they] stand in times of challenge and controversy,'" Tejada said.
All in all, it's safe to say that Tejada's email has been the worst layoff email during the tech downturn. It doesn't seem to have been written with ill intent, but rather with the goal to save time (by announcing layoffs, promotions, and predictions for a solid year) and save face (by refusing to say the word layoffs). In these difficult situations, though, it's just better to be upfront.