Is Peter Thiel having second thoughts about Donald Trump? Over the past six months, the Silicon Valley billionaire and Facebook board member served as an official delegate for the G.O.P.'s presidential nominee, gave an impassioned speech at the Republican National Convention ("I urge all of my fellow Americans to stand up and vote for Donald Trump"), and praised the candidate in the pages of the Washington Post. Yet over the past two weeks—the most brutal and bruising for Trump's campaign—Thiel has remained silent, and declined requests to clarify whether his support remains intact.

Over the past few days, Gizmodo emailed and left voicemails with Thiel and his PR representatives at Torch Communications in San Francisco, in hopes of learning whether or not the recent revelations about Trump's behavior towards women like Alicia Machado and Nancy O'Dell had given Thiel any doubts about the candidate's fitness for office. Neither Thiel nor Torch have responded. And we aren't the only ones asking: David McCabe, a reporter at The Hill, tweeted on Friday afternoon, "Peter Thiel's people have not responded to my email asking if he still backs Trump."
Thiel's most recent display of support for Trump came in the form of a joint "statement of support" published on September 28 by the Scholars & Writers for America, a pro-Trump group to which Thiel belongs. Two days after Thiel's name appeared under that statement, Trump invited his supporters to seek out the alleged sex tape of former Miss Universe Alicia Machado, who had previously criticized Trump for ridiculing her post-victory weight gain (an allegation that Trump immediately corroborated, by once again ridiculing her body on live television). One week later, the Washington Post revealed his threatening comments about Nancy O'Dell during a taping of Access Hollywood in 2005—an incident that culminated in the defection of dozens of senior Republican leaders from the presidential campaign of their own party's nominee.
These revelations were not especially surprising to anyone familiar with Trump's behavior toward women in the past. But the fresh attention toward such behavior, largely driven by David Fahrenthold's reporting on the Access Hollywood tape (on which Trump can be heard saying, "Grab them by the pussy. You can do anything."), presents a unique inconvenience to Thiel.
As you may recall, Thiel secretly funded third-party litigation against the now-bankrupt Gawker Media—including Hulk Hogan's invasion-of-privacy lawsuit over Gawker's publication, in 2012, of excerpts of a sex video in which the wrestler appeared. (Yesterday, Gawker filed papers seeking to shed light on Thiel's arrangement with Hogan's lawyer, Charles Harder, who has represented a number of clients against the company.) Thiel initiated the legal attack over Gawker's coverage of his own sexual identity, but only went public with his plan after Hogan won a $140 million judgment earlier this year, a judgment that forced Gawker Media to sell nearly all of its assets. Reporting on a celebrity sex tape, Thiel had determined, amounted to "indiscriminate access to private people's sex lives."
G/O Media may get a commission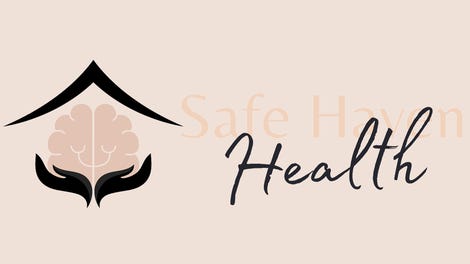 Addiction counseling
Safe Haven Health
And now Thiel finds himself in the position of supporting a candidate, Donald Trump, who encourages voters to "check out [the] sex tape" of one of his most prominent critics; and who has confessed, on tape, to grabbing the genitalia of women for his own sexual satisfaction.
Thanks to his oracular reputation within the Valley, Thiel's industry peers have treated his energetic support of Trump's vicious campaign as either an eccentric belief or an elaborate exercise in trolling. Considering the revelations of the past fourteen days, however, such a stance seems more and more untenable. It's no wonder, then, that Thiel would prefer to keep quiet about his choice for President of the United States.