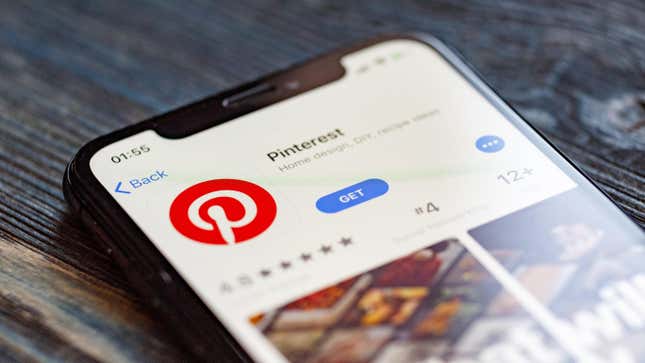 Social media algorithms are the key tool we as a public use to navigate the endless stream of internet content—for better or worse. Those algorithms are notoriously biased to typical beauty standards, but perhaps no longer. Pinterest has reportedly done the unthinkable by creating an algorithm that shifts attention away from thin, white, and conventionally attractive bodies.
How To Remove Followers From Twitter
The news comes from Wired, which reports that Pinterest is using artificial intelligence to curate the app in a more inclusive way: By pushing more diverse body types and skin colors in search queries. The platform revealed this new AI-powered experience today but was silently testing them across various parts of Pinterest over the past few months. The new algorithm is only active on pins related to fashion, makeup, and weddings and is only available to users in the U.S., UK, Ireland, Canada, Australia, and New Zealand according to the outlet.
"Our mission is to help people feel inspired, and you can't feel inspired unless you're actually feeling like you were included in the product experience," Annie Ta told Wired. Ta is the head of Pinterest's inclusivity team.
A spokesperson for Pinterest told Gizmodo in an email that the limited release of the algorithm is "just the beginning" and that the company is "committed to expanding the algorithm across more verticals and expanding to additional countries" but wasn't able to provide any details on a timeline.
Pinterest reportedly trained its machine learning algorithm on over 5 billion images featuring a variety of different people. The new Pinterest brain will hopefully allow users to stop using modifiers in their search query—like "plus size"—to find images and products that fit their needs. While the new experience can help the millions of people who use Pinterest feel better about exploring the app, Ta told Wired that it can also help the company secure advertisers and grow its user base.
The new Pinterest experience comes at a time when social media is under longstanding scrutiny for how it pushes recommended content, especially when it comes to racial biases. TikTok has previously been a lightning rod for allegations of video suppression over racial content, including one creator who was seemingly unable to use the word "Black" in their bio without getting flagged reports NBC News. Pinterest's new AI algorithm is not the silver bullet solution to social media's race problem, but it does show that companies behind these platforms can make concerted efforts to course correct.