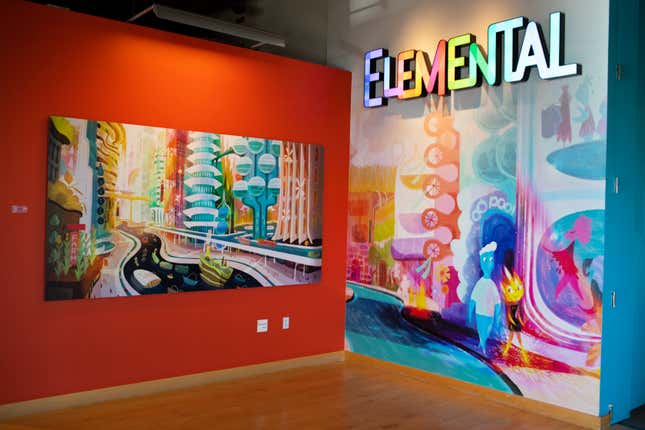 Get ready for Pixar to raise the bar in animation once again, this time taking audiences into a world where earth, wind, fire, and water live like people do.
io9 recently visited Pixar Studios in Emeryville, CA, to take a tour of the campus and meet with the filmmakers behind Elemental. The latest film helmed by Peter Sohn (The Good Dinosaur) presents a meet-cute between fire and water, portrayed by Ember (Leah Lewis) and Wade (Mamoudou Athie), whose worlds collide when they fall in love and embark on an adventure to uncover how the barriers that kept them apart might be hiding a danger to their communities.
Here's 10 things you need to know about the making of Pixar's next theatrical release. Yes they're finally back on the big screen and we can't wait for this one's big swing into another uniquely imagined, purely Pixar take on a romantic comedy.