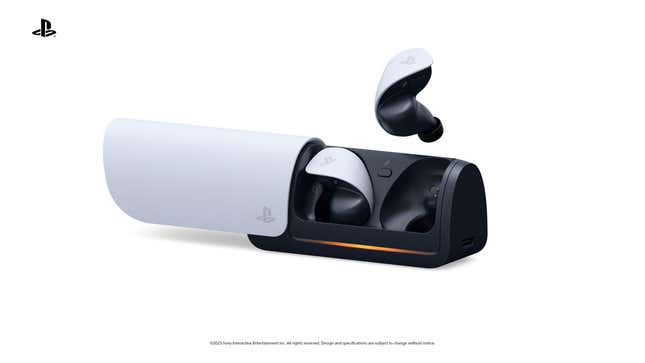 Sony is finally sharing new details on its upcoming PlayStation-branded wireless earbuds. In a blog post, the company said the premium headphones are called the Pulse Explore and will cost gamers $200, as much as the PlayStation Portal mobile gaming device, also announced Wednesday.
The price tag may seem steep for a pair of gaming earbuds, but Sony says their powerful performance may justify the splurge. The company notes the buds will feature low-latency lossless sound, two microphones, and use "AI-enhanced noise rejection" to filter out background sound. In addition to the buds, Sony also announced a Pulse Elite over-ear headphones priced at $150. That model looks like an evolution of the previous PULSE 3D wireless headset.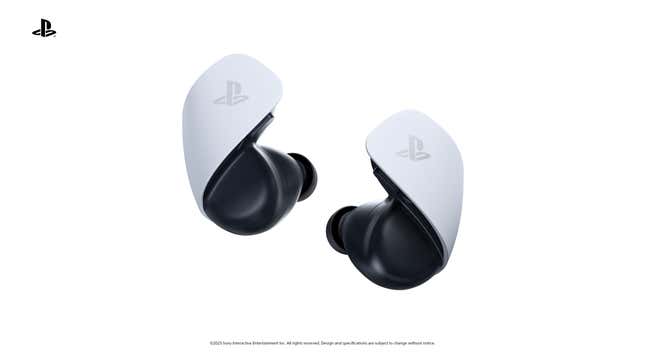 Both the Pulse Explore and the Pulse Elite will use what Sony calls PlayStation Link to communicate with the PS5 and the Portal when it releases. Sony says the link is built directly into the Portal, however, PS5 owners will need to purchase a separate USB dongle in order to connect their Explore. Once that dongle is inserted, users can connect to Link-supported devices, which includes the PS5 and Portal as well as Macs and PCs. Explore users can also simultaneously connect to Link via the dongle and other devices with Bluetooth.
"For example, Pulse Explore can be connected to PS5 (via the USB adapter) using PlayStation Link and also to a mobile phone through Bluetooth at the same time," Sony wrote in the blog post. "While playing on PS5, gamers can instantly answer a call and hear it through the same Pulse Explore earbuds." Sony did not immediately offer further comment.
One thing Sony didn't say is when gamers can expect to get their hands on these headphones. At least that allows time to start saving up money.