Speaking to reporters earlier today, Pope Francis said it might be okay for women exposed to the Zika virus to use contraceptives to avoid pregnancy. His Holiness also reiterated the Vatican's stance on abortion, which he described as an "absolute evil."
The Pope made the comments during an overnight flight on the papal plane back to Rome following a visit to Cuba and Mexico. He didn't directly condone the use of contraceptives, but his comments were in direct violation of classic Catholic teaching which strictly forbids artificial efforts to stave off pregnancy.

Since the 2nd Century, Catholics have opposed any means of artificial contraception on the grounds that all sex acts should be "unitive" and "procreative," rather than recreational. The Vatican loosened its stance on the matter in the late 1960s by suggesting contraception wasn't the "intrinsically evil" practice Catholic forebears made it out to be.
Unlike abortion, Pope Francis similarly said that "avoiding pregnancy is not an absolute evil," claiming that it may be "the lesser evil" in certain circumstances. The Pope pointed to one of his predecessors for precedent, reminding reporters about Pope Paul VI who granted exceptional dispensation to Catholic nuns in Africa, where they were permitted to take birth control pills in the face of potential rape. He was undoubtedly referring to the conflict in the Belgian Congo during the 1960s and 70s.
G/O Media may get a commission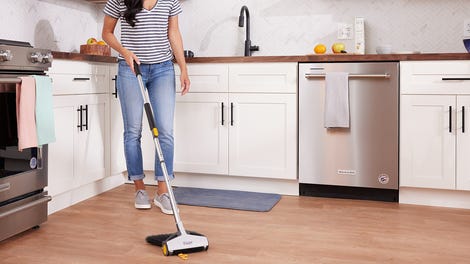 BOGO 50% Off
Flippr - BOGO 50% Off
Francis repeated the Vatican's position on abortion, saying it's unacceptable in all circumstances—including cases involving Zika and the potential onset of birth defects. He called abortion a "crime." The Pope said, "It is killing one person to save another. It is what the mafia does."
The Catholic Church has made it clear that it's not going to change its position on abortion any time soon, even in the face of epidemics like Zika. "Not only is increased access to abortion and [abortion-inducing drugs] an illegitimate response to this crisis, but since it terminates the life of a child it is fundamentally not preventative," the Vatican stated. The Catholic Church is clearly drawing a line between prevention and termination of pregnancy.

The Pope's comments today about contraception will likely reignite the debate over the Vatican's position on birth control and its longstanding prohibition on the use of condoms to stop the spread of AIDS.