A new hardcover edition of Paul Pope's 100% reaches stores today to accompany last year's Heavy Liquid reissue. But how do Pope's future shocks read, years later? We look at both again.
Both 1999's Heavy Liquid and 2002's 100% saw Pope move out of the comfort zone of his ongoing THB series, and into shorter, more complete works that were as much Beat-influenced as SF. (Liquid in particular has a particular Burroughs-esque quality in the creation of the drug of the title.)
As a result, both books manage to feel both classic and contemporary at the same time, simultaneously dated and ahead of their time. Both books also feel almost impossibly stylish; it's not just that Pope's art is beautifully lush in both books (assisted in Liquid with two-tone colors from Lee Loughridge), all brushwork and cityscapes.,But the stories are rich as well. Even though Pope is writing about people who should be lowlifes and schmucks, everyone you meet seems infinitely cooler than you, more creative, more fulfilled even in their fucked-upness; Pope's work is amazingly glamorous no matter what his subject is, and his international mix of influences works very well making you wish that both of the worlds in these two books were real, and yours.
(Out of nowhere, I've just realized that Pope's future in both of these books also feels classic in another sense; it's curiously reminiscent of a 1980s view of future cities, a la Blade Runner and Max Headroom. Has there been another wave of future city culture-building since then that's been as successful, I wonder?)
G/O Media may get a commission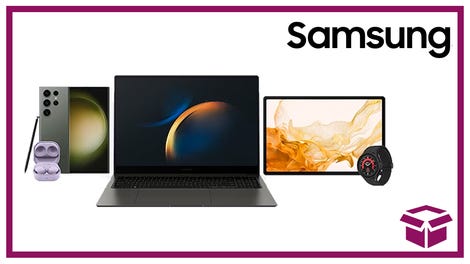 24 hour deals
Discover Samsung - Daily Deal
Of the two books, 100% is the more successful. Heavy Liquid is enjoyable enough, a science fiction mystery about the origins and uses of a substance that can be either a drug or an art project, and is worth getting killed for. But it's also ultimately unfulfilling. The story stops just where it should be starting, and only the lead character feels anywhere close to being fleshed out, beyond what the plot requires.
100%, on the other hand, is probably the most complete thing Pope has done, an ideal merging of his more abstract interests (the nature of creativity, the distance between people, the effects of violence on the people around it) with a warm humanism that makes you care about all of the characters in the book. Unlike Liquid, this is a more character-led piece that uses the more SF-trappings as window-dressing (which isn't to say that they're throwaway; the world-building Pope does in the book is impressive yet familiar) and much better as a result; Pope mentions in the book's afterword that his editor suggested the Robert Altman-esque structure of the story, and it's a creative shove that pays off, bringing a coherence and complexity that Liquid lacks.
100% is, to my mind, the best thing Pope's ever done, or at least, the best fiction (I have a not-so-quiet love for his coffee table book of sketches and essays, Pulp Hope); it's science fiction that's messy, honest and at times beautiful, a story for grown-ups that ditches astronauts for strippers, heroes for artists and makes everything into a world of possibility all over again. Highly recommended.
100% and Heavy Liquid are both available now.