The Pulse nightclub shooting in Orlando, Florida, carried out by an Islamic State supporter, ended with 49 innocent people dead and another 58 injured. Now 16 of those wounded are suing Google, Facebook, and Twitter for allegedly providing "material support" to ISIS.
Filed today in the Middle District Court of Florida, the victims of the Orlando shooting allege that all three companies violated JASTA—the Justice Against Sponsors of Terrorism Act. The suit claims that "by the time of the terror attacks in this case, ISIS had become one of the largest and most widely recognized and feared terrorist organizations in the world [...] due in large part to its use of the Defendants' social media platforms to promote and carry out its terrorist activities."
Beyond material support, the suit also argues that these platforms profited from ISIS content, and that, at least in the case of Google-owned YouTube, some of that ad revenue may have been paid out of the terrorist group.
It's strong language, to be sure, though cases like this have been put against social media companies without much success. A suit filed by the families of two US government contractors killed in Jordan by ISIS was tossed out of the 9th Circuit Court of Appeals in January. Facebook won a similar case (Cohen v Facebook) in May of 2017, brought by the relatives of victims killed in an attack by Hamas. In the aftermath of the Pulse shooting, family members of several victims brought a very similar suit against the same companies. That too was dismissed.
Thus far, social media companies have been largely insulated from such suits by section 230 of Communications Decency Act, which states that, "no provider or user of an interactive computer service shall be treated as the publisher or speaker of any information provided by another information content provider." The odds anything will be different this time around are slim to none
G/O Media may get a commission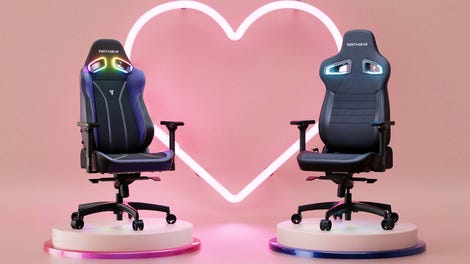 Up to $150 off
Vertagear Gaming Chairs
The suit asks for "compensatory damages in amounts to be determined at trial," "treble damages," reimbursement of prosecution costs, a judge's order declaring all three companies "have violated, and are continuing to violate, the Anti-Terrorism Act," and other relief as required.
Read all 123 pages below: