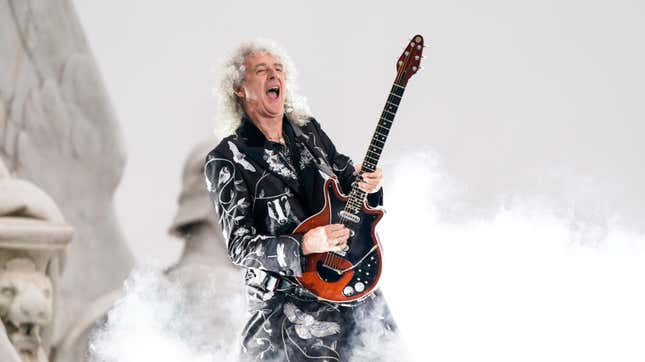 The prominent astrophysicist and musician Brian May is co-authoring a three-dimensional atlas of the near-Earth asteroid Bennu, an 85-million-ton hunk of rock orbiting the Sun.
Taylor Lorenz Talks "Extremely Online"
May is co-authoring the book with Dante Lauretta, a planetary scientist at the University of Arizona and the principal investigator of NASA and the university's OSIRIS-REx mission. May is also part of the mission team.
OSIRIS-REx saw a small spacecraft arrive at Bennu in 2018 and extract a sample of the asteroid. The spacecraft left Bennu in April 2021 and is expected to return to Earth with the samples on September 24. The asteroid is currently about 51 million miles (83 million kilometers) from Earth.
As reported by the Guardian, May took a hiatus from studying physics at Imperial College London to form the band Queen with Freddie Mercury and Roger Taylor. May returned to school in 2006 to complete his doctoral thesis on interplanetary dust.
Besides being Queen's lead guitarist—a job May flourished in, producing rip-roaring solos and memorable melodies—May wrote songs for the band, including hits like "We Will Rock You," "I Want It All," and "Hammer to Fall."
May dedicated his thesis in part to Queen, and noted that data collected by the InfraRed Astronomy Satellite (IRAS) while Queen was touring South America in 1983 greatly improved astronomers' understanding of the Zodiacal Dust Cloud.
Later in the thesis, May jokes that Qpr is shorthand for a radiation pressure coefficient, rather than Queen and Paul Rodgers, with whom the band performed between 2004 and 2009.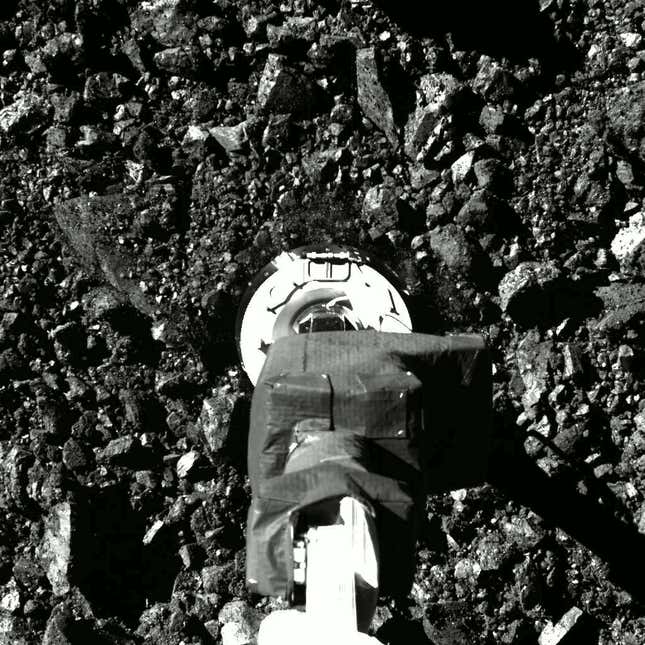 Both May and Lauretta co-authored a 2020 Nature Communications paper unpacking the formation of top-shaped asteroids like Bennu and Ryugu, the latter of which was sampled by the Japanese space agency JAXA's Hayabusa2 mission.

The book is titled Bennu 3-D: Anatomy of an Asteroid and is being sold as "the world's first complete (and stereoscopic) atlas of an asteroid."
May has long had interest in stereoscopic photography, and recently published Stereoscopy Is Good For You: Life in 3-D.
As reported by Amateur Photographer, May lugged his own stereo camera on Queen tours, producing 3D images of the band's onstage and behind-the-scenes moments. Now, the same technology is being applied to the far-out asteroid; the print edition of the book will include 120 illustrations, 50 maps, and 80 stereoscopic shots of the object. May and Lauretta will also discuss the book and share some of the 3D imagery of Bennu at London's Natural History Museum on July 31.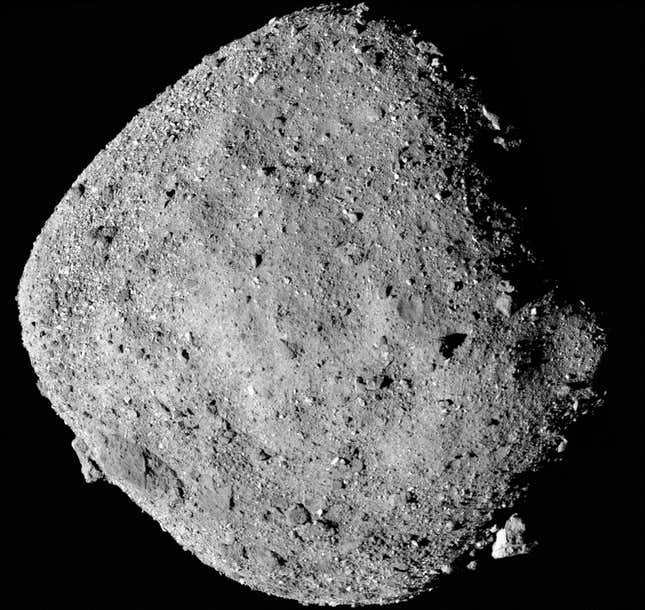 Bennu is a near-Earth object (NEO) and a potentially hazardous asteroid, meaning that it has a nonzero chance of impacting Earth. As such, Bennu is constantly being surveilled by NASA's Center for Near Earth Object Studies.
While the odds of an impact are low (a 1-in-1,750 shot through 2300) NASA scientists want to be prepared to defend the planet should such an object take a worrying turn towards our planet.
That was the point of NASA's Double Asteroid Redirection Test (DART) mission back in September, when the space agency crashed a spacecraft into a small asteroid, altering its orbit. The promising test suggests it may be possible to use kinetic impactors as means for defending Earth. New images of the DART fallout are still emerging; new Hubble Space Telescope images of the aftermath came out just last week.
If you've seen enough of Bennu, you can rest easy knowing the wait for Bennu bits to arrive on Earth will be over soon. The retrieval of asteroid samples is a remarkable feat, and analysis of the rocky material arriving on Earth this September could clue scientists into the formation of asteroids, if not bigger questions like how our solar system formed about 4.5 billion years ago.
More: NASA Refines Threat Posed by Potentially Hazardous Asteroid Bennu