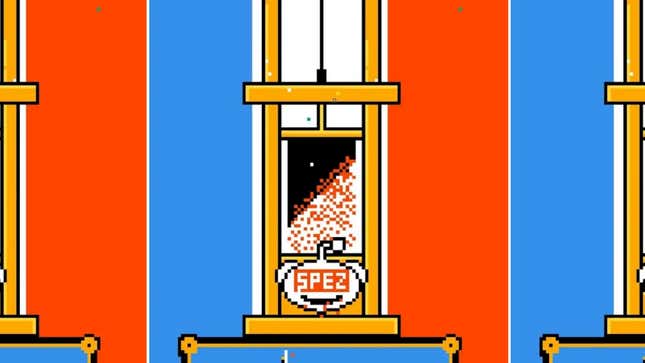 The last major holdouts in the massive protest against Reddit's controversial API pricing have relented, abandoning the so-called "John Oliver rules" which only allowed posts featuring the beloved TV host in certain dissident subreddits. It marks the end of months of fighting, which included site-wide blackouts. Now it seems the battle has come to a close. The Reddit protest is over, and Reddit won.

Reddit Knowingly Downvoting Self | Future Tech
In June, Reddit CEO Steve Huffman decided to start charging for API access, establishing a fee for third-party apps that integrate with Reddit's social network. That cut off essential tools used by the site's legion of unpaid moderators. Immediately, tensions ran high. Moderators saw the change as a destructive and greedy cash grab, and more than 8,000 subreddits set themselves to private in protest, including many of Reddit's largest communities, making it near-impossible to access their content. That action was so significant that a Google executive said it made search results worse in a private meeting.

It set off a game of chicken. The subreddits that went dark were risking the possibility that other communities would rise up and take their place. The company was losing advertising revenue, and faced the possibility of permanent damage to its site. Huffman, who goes by "Spez" on Reddit, sent an internal memo assuring that "like all blowups on Reddit, this one will pass," but suggested that employees should avoid company swag in public to avoid targeting. Moments after the memo leaked, a number of moderators threatened an "infinite blackout."
Reddit's PR response only stoked users' outrage. Huffman hosted a disastrous "ask me anything" session in which he seemed unprepared for basic questions and criticism. The CEO gave an interview to NBC where he described the moderators as "landed gentry," and Reddit threatened to remove moderators who refused to reopen their subreddits. Reddit did just that and took control of the popular r/malefashionadvice forum.
Even as the news cycle moved on and things on Reddit returned to normal, the negativity toward corporate leadership continued. In a move that many saw as an attempted distraction, Reddit relaunched its recurring r/place community art project, where users are allowed to place one pixel at a time on a massive canvas. Redditors repeatedly collaborated to spell out the words "Fuck Spez" across the page, and even drew effigies of Huffman as the Reddit mascot lying under a guillotine. The company apparently stepped in to remove the guillotine images. In r/place's final moments, users spelled out "Fuck Spez" one last time in massive letters across the entire page. You can watch a time lapse of 2023's r/place here.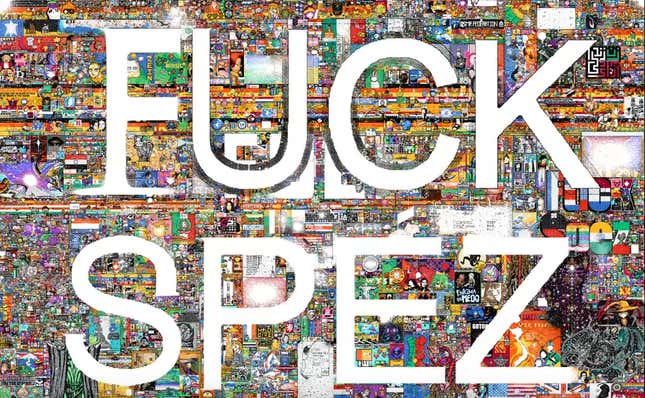 Despite the infinite blackout threats, most moderators relented as the weeks rolled by. Three major holdouts were r/aww, r/pics, and r/videos, some of Reddit's largest communities that account for more than 91 million subscribers. The three subreddits reopened weeks ago but adopted rules by popular vote that prohibited content that did not feature HBO's John Oliver, rendering the forums useless for their previous purposes.

For a while, the subreddits stood strong, but r/videos was the first to backpedal, dropping the John Oliver rule but requiring all posts to feature profanity. Soon that rule was abandoned as well. Last week, the moderators of r/aww announced the John Oliver rule was over, and over the weekend r/pics quietly gave up the protest as well, as reported by the Verge.
"More than a month has passed, and as things on the internet go, the passion for the protest has waned and people's attention has shifted to other things," an r/aww moderator wrote in a post about the rule change.

According to Reddark, a site that tracks the subreddit protest, 1,843 of the original 8,829 protesting communities are still dark. But most of these are small communities, and today only protesting subreddit with over 10 million subscribers is r/fitness.
Even if those subreddits never reopen, relinquishing the John Oliver rule officially brings the Reddit protests to a close. Though the Reddit team likely caused permanent damage to the platform and its relationship with users, Spez got his way. But that victory might not mean much.
Reddit, along with Twitter (or X, as Musk would like you to call it), still have thriving communities. But the tides are shifting. Even Instagram and Facebook are struggling to secure long-term relevance as competitors like TikTok continue to dominate, and TikTok's future in the US isn't certain either as it faces down a potential federal ban.
We're at the dawn of a platform shift. As Google tunes its algorithms and incorporates more AI content into its search results, the business model of the entire internet is undergoing an unpredictable change. Over the long term, Reddit's scrambling efforts at financial security may prove just as futile as the moderators' attempts to fight back.
Reddit did not respond to a request for comment.