When it comes to race, the United States is still a long way from figuring it all out—and, apparently, that includes names for famous geographic landmarks.
On Thursday, the U.S. Board on Geographic Names decided to change the name of Negro Bill Canyon in Utah to Grandstaff Canyon. Both names are monikers to William Grandstaff, a mixed-race black rancher whose cattle once roamed the canyon's lands in the 1800s. Grandstaff was known to the community as "N***** Bill," which inspired the original name for the canyon. That was obviously offensive, so, in the 1960s, the U.S. Geological Survey changed it to Negro Bill Canyon, which wasn't as offensive.
The canyon sits just three miles east of the Moab Valley along the Colorado River. It's a red rocky sight, which can lead visitors to the Morning Glory Natural Bridge, the sixth largest natural bridge in the U.S. The state had been conflicted about changing its name since at least the '90s. In 1999, the name drama gained steam, according to The Associated Press, but nothing came out of it. The canyon became an issue again in August, but the Utah Committee on Geographic Names voted to keep the name.
That's because groups representing the state's black community—like the NAACP and Utah Martin Luther King Jr. Commission—were on different sides of the issue. The NAACP didn't take issue with the word "negro." After all, the organization still uses it in some of its council names.
"To sanitize it destroys the history and the background of what it is," Jeanetta Williams, the local NAACP president, told The Guardian earlier this year. "It's a word we often use in history, it's in titles ... It's no more uncomfortable saying the word negro than it is saying African-American or black."
G/O Media may get a commission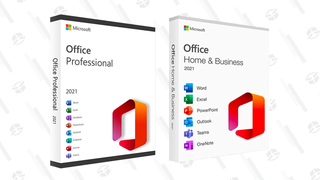 89% off
Microsoft Office Professional 2021 Lifetime License
The Martin Luther King Jr. Commission, on the other hand, called the name "blatant racism," per the AP. Wendi-Starr Brown from the U.S. Board on Geographic Names agrees.
"His name was Grandstaff; it was not Negro Bill," said Brown, to The Salt Lake Tribune. "I'm pretty sure that's not how he wanted to be addressed in life."
No one will ever really know what Grandstaff would have wanted, but the U.S. has had plenty of racist terms used on its maps—and lots of states have taken explicit steps to remove them.
There was Negro Marsh in New York. And this was the second version of its name; the first featured the N-word explicitly, United Press International reported. Former Gov. Mario Cuomo decided in 1988, as soon as people voiced concern, to erase all offensive names from the state's maps, including derogatory racial, ethnic, and religious ones.
An agency can take this a little too far, as Syracuse University Geography Professor Mark Monmonier laid out in his 2006 "From Squaw Tit to Whorehouse Meadow: How Maps Name, Claim, and Inflame." He wrote:
Embarrassed that one of its maps had triggered the controversy, the Department of Environmental Conservation took a broad view of "problem names" and compiled a list of forty-five candidates for renaming. In addition to obvious foils like Nigger Pond and Jews Creek as well as names based on ambiguous words like coon and spook, the list included comparatively innocuous toponyms like Bad Indian Swamp and Christian Hill.
Still, some might argue that going too far is better than not going far enough. It's not like New York was alone in reanalyzing its geographic names: Washington and Oregon have, too. In 2015, the northwestern states began clearing their maps of racist terms like "coon" (which targeted black people) and "squaw" (an insult to women).
Now, Utah can be added to that list. Perhaps Grandstaff would be proud. We'll never know.