According to troubling new allegations, workers in Amazon's UK warehouses pee in bottles to avoid being penalized for taking bathroom breaks. The claims come from author and investigator Jared Bloodworth, who says he worked undercover as a warehouse worker for six months while writing a new book about low-wage work in the UK.
"For those of us who worked on the top floor, the closest toilets were down four flights of stairs," Bloodworth told The Sun. "People just peed in bottles because they lived in fear of being ­disciplined over 'idle time' and ­losing their jobs just because they needed the [bathroom]."
Workers in Amazon's cavernous warehouses, called fulfillment centers, spend long hours traveling great distances to pick and package items. But as has been previously reported, workers risk being fired because of a punitive tracking system that measures how long it takes them to fulfill orders. According to Bloodworth, workers walk roughly 10 miles in an average day, taking minimal breaks for shifts that last about 10 hours. In the four-story warehouse where he worked, Bloodworth said it could take 10 minutes to walk to the restrooms, both located a quarter mile away on the ground floor, so workers used a "toilet bottle" system.
Business Insider cited a separate survey of Amazon workers released in April, who similarly feel overworked. "For picking, the target is around 100 units per hour which means we have to pick 100 units within 60 minutes from anywhere across one floor of the Fulfilment Centre," a worker reports in the survey. "This for normal days. And during peak time its 120 to 140 units per hour, which is near on impossible."
Amazon denied Bloodworth's allegations.
"Amazon provides a safe and positive workplace for thousands of people across the UK with competitive pay and benefits from day one," Amazon responded in a statement to Business Insider. "We have not been provided with confirmation that the people who completed the survey worked at Amazon and we don't recognize these allegations as an accurate portrayal of activities in our buildings."
G/O Media may get a commission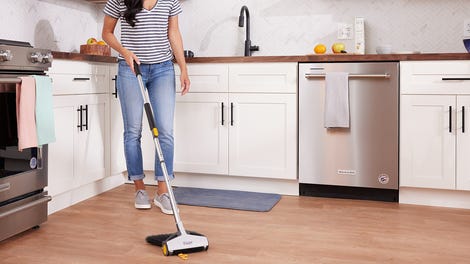 BOGO 50% Off
Flippr - BOGO 50% Off
Update 6:30PM: Amazon responded with the following statement:
We have a focus on ensuring we provide a great environment for all our employees and last month Amazon was named by LinkedIn as the 7th most sought after place to work in the UK and ranked first place in the US. Amazon also offers public tours of its fulfilment centres so customers can see first-hand what happens after they click "buy" on Amazon. 
[The Sun]