In an internal memo, NASA has stated that it will suspend all interaction with the Russian government, in response to Russia's violations of Ukraine's territorial independence (Update: official statement below). Fortunately for U.S. astronauts Rick Mastracchio and Steve Swanson, both currently orbiting on the International Space Station, the two agencies will still cooperate to transport supplies and personnel to and from the ISS.
As The Verge reports, the internal memo states that NASA will suspend all travel to Russia, email or telecommunication, and U.S. visits by Russian government officials. In other words, all employee contact between NASA and Russian space officials is banned, so long as it doesn't affect ISS operations. Such a move has been speculated since the turmoil over the Crimean territory began, but today gives our first indication they plan to act on it.
Currently, all personnel transported to the ISS travel on Russia's Soyuz spacecraft. It's been this way since the U.S.'s space shuttle program was shuttered in 2011, while NASA works with private companies like SpaceX to fast-track a U.S. alternative to the Soyuz.
G/O Media may get a commission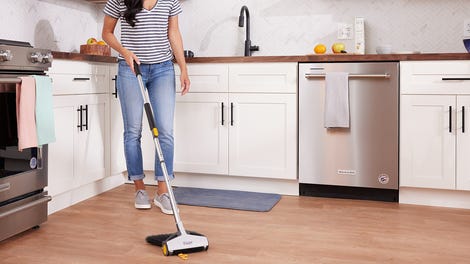 BOGO 50% Off
Flippr - BOGO 50% Off
NASA administrator Charlie Bolden is not happy about the U.S.'s reliance on Russian spacecraft, a point he made very clear in a strongly-worded blog post published the day U.S. astronauts Mastracchio and Swanson boarded a Soyuz for the ISS.
So it's lucky that the U.S. and Russian agencies are so far continuing to cooperate on ISS missions. It sure would be nasty if the two agencies stranded the six people currently living on the ISS (three Russian, two American, one Japanese) during this political wrangling. Here's an excerpt from the internal memo obtained by The Verge:
Given Russia's ongoing violation of Ukraine's sovereignty and territorial integrity, until further notice, the U.S. Government has determined that all NASA contacts with Russian Government representatives are suspended, unless the activity has been specifically excepted. This suspension includes NASA travel to Russia and visits by Russian Government representatives to NASA facilities, bilateral meetings, email, and teleconferences or videoconferences. At the present time, only operational International Space Station activities have been excepted. In addition, multilateral meetings held outside of Russia that may include Russian participation are not precluded under the present guidance.
We've reached out to NASA for comment and will report back with any updates.
Update: Here's the official statement from NASA's Allard Beutel:
Given Russia's ongoing violation of Ukraine's sovereignty and territorial integrity, NASA is suspending the majority of its ongoing engagements with the Russian Federation. NASA and Roscosmos will, however, continue to work together to maintain safe and continuous operation of the International Space Station. NASA is laser focused on a plan to return human spaceflight launches to American soil, and end our reliance on Russia to get into space. This has been a top priority of the Obama Administration's for the past five years, and had our plan been fully funded, we would have returned American human spaceflight launches – and the jobs they support – back to the United States next year. With the reduced level of funding approved by Congress, we're now looking at launching from U.S. soil in 2017. The choice here is between fully funding the plan to bring space launches back to America or continuing to send millions of dollars to the Russians. It's that simple. The Obama Administration chooses to invest in America – and we are hopeful that Congress will do the same.