Fall's going to be lasting a little bit longer.
It's been a long wait for the eight and last season of Game of Thrones, whose six episodes have been slated, for a while, to air in 2019. We have previously speculated, alongside much of the rest of the internet, that they'd be airing around April of next year, but new information suggests that might not be the case.
An interview with visual effects supervisor Joe Bauer on the Huffington Post talks about the show in reference to the Emmy Awards and its eligibility. And Bauer said something interesting: "In two years we'll be eligible for the Season 8 work, which we're just beginning now."
Now, this is mostly interesting to people, like the Huffington Post, who know about how Emmy eligibility works. For a work to be eligible for that upcoming year's Emmys, it has to air the majority of its episodes by May 31st. So, if Game of Thrones won't be eligible until 2020, that means it won't be airing most of its six episodes until after May 31st. So an April 2019 release date is completely off the table.
"We're going to be toiling away on Season 8 until May of 2019, so it's eight or nine months away," Bauer added. So that means late May or early June would be the likeliest point for a release, if they get it out the door as soon as it's done.
G/O Media may get a commission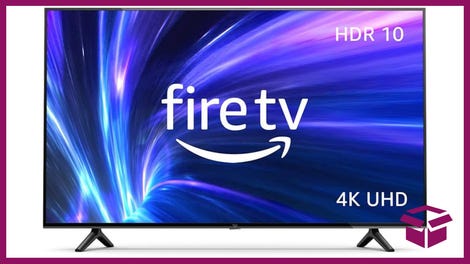 42% Off
Amazon Fire TV 50" 4K Smart TV
Now, this isn't confirmed by any official HBO outlets, and the HBO president of programming, Casey Bloys, has previously suggested that they're targeting the first half of 2019 for a release. But it seems pretty plausible.
If we hear any more, we'll update this post with more information. In the meantime, I hear Game of Thrones video games are good lately.