Turkish President Recep Tayyip Erdogan told attendees at a Ramadan dinner on Friday that Uber's branch in his country is "over" and the interior ministry gave orders to end its operations, per Bloomberg.

According to Bloomberg's report, Erdogan said that Turkey's cab market does not need Uber and that authorities are willing to do what is "necessary" to push it out:
"There is no such thing anymore. We have our own cab system," Erdogan said. "They say Europe has it, who cares? We will decide on this ourselves. Our interior ministry gave the orders. Traffic police will tackle this situation and do what is necessary."

Uber started offering services in Istanbul's $1.5 billion taxi market in 2014, taking on the more than 18,000 local yellow cabs in the city of 17 million people. The San Francisco-based operator has faced mounting protests from yellow-cab drivers, who lost market share as they struggled to maintain their cars and the quality of services with some of the lowest fares in the world.
German broadcaster Deutsche Welle reported that the proclamation followed intense protests by Istanbul taxi drivers who claim Uber is operating in violation of Turkish law. Erdogan, who critics have labeled an autocrat as he spent much of the last few years eliminating checks on his power and purging or arresting thousands of real and imagined opponents, is up for re-election in three weeks and is backed by the biggest taxi industry groups.
According to Bloomberg, Erdogan said the legal basis of the intervention is that Uber operates under D-2 licenses—which cost around 3,550 liras (roughly $760) annually and are not valid for taxi operation. Standard taxi license plates cost significantly more at around 1.6 million liras ($360,000).
G/O Media may get a commission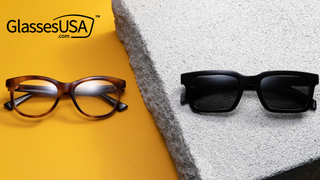 60% off frames
GlassesUSA.com Back to School Sales
Rules recently implemented in Turkey mean that "fines will be sharply increased for holders of D-2 licences for larger vehicles who illegally work as taxis," per AFP, as well as stipulate that the company a driver works for can be blacklisted for up to two years for multiple offenses. AFP added that state news agency Anadolu reported that the first five months of 2018 saw Uber drivers in Istanbul alone struck with $18.92 million lira (nearly $4.1 million).
This situation bears significant resemblance to the response in other countries where Uber has been accused of gaining a competitive advantage through loopholes or outright violations of local law. Though in this case it's slightly unclear whether Uber will truly be forced out or Erdogan is just posturing on the regulatory overhaul before the elections, Turkish taxi associations are hailing the new rules as destroying the company's business model.
"The first leg of Uber and pirates like them has been broken," Istanbul taxi chamber head Eyup Aksu wrote on Twitter, per AFP. "...We will act with determination until this pirate transport is completely finished. We thank everyone who has worked on this legislation."

Uber told Deustche Welle that it was committed to remaining in Turkey:
We want to work in cooperation with all the relevant stakeholders to improve transportation options in Turkey and we are committed long-term to Turkey, to the end, as a loyal partner.
Uber has a history of deceptive tactics like its "Greyball" program to identify and avoid the scrutiny of law enforcement worldwide, but under the leadership of CEO Dara Khosrowshahi has publicly insisted it is reforming. For example, the service is making a massive push to restore its permits in London, where regulators deemed it not "fit and proper" to continue operating in 2017 pending appeals.
On the other hand, Uber has seen some major setbacks across the globe in recent years, and it isn't above pulling out of markets where regulators or competitors are making it hard to stem losses ahead of its planned IPO. The ridesharing giant bailed on a price war by selling out its Chinese operations to local competitor Didi Chuxing in 2016, merged with rival Yandex in Russia in 2017, and most recently sold out its Southeast Asian market share to Grab so hastily regulators accused it of creating an illegal monopoly. Uber has additionally fought with regulators in Bulgaria, Denmark, Italy, Hungary, and Canada, per the Guardian, variously resulting in suspensions of service or withdrawals from the market.