The city of Palm Springs, California, wasn't always known for its sleek, spare residential design. During the 1950s and 60s, architect Donald Wexler designed a particular style of building for the growing town that became known as Palm Springs Modernism—a look that's become synonymous with the desert region and that's seeing a resurgence today.
Wexler, who died last week at age 89, designed plenty of famous buildings in Palm Springs, like the jetsetter-era airport and opulent houses for celebrities like Dinah Shore. But he also stumbled upon a major structural innovation which would transform the way homes were built, both in California and elsewhere.
Sketch for one of the Alexander Steel Homes
According to the LA Times obit, Wexler realized early on that wood was a poor choice for the desert environment—namely because there wasn't much of it around to use, so the bulky, heavy material would have to be shipped in at great cost. Wexler began looking at alternatives, examining how the strong, lightweight steel could replace wood framing:
Steel was at the heart of his relatively low-cost residential project that consisted of seven prefabricated homes. The steel walls were constructed in Los Angeles and shipped to the desert, where they were erected in place in four hours. An entire home took only about a month to complete. And even though the houses were technically prefab, they were sleek structures that captured the look of Midcentury Modern.
G/O Media may get a commission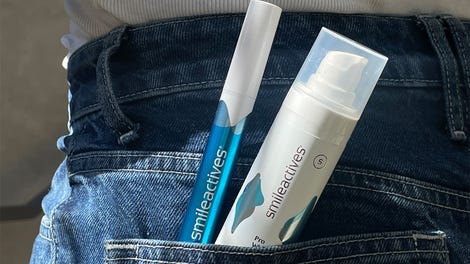 58% off
Whitening Powerhouse Pen & Gel Duo
Wexler's steel-framed homes paved the way for a radically different brand of architecture that began to populate the desert region: Low-slung boxes with whisper thin walls, floor-to-ceiling windows, zig-zag roofs, and sculpted concrete accents. All angled around a shimmering pool, of course.
Working with the developers George and Robert Alexander, Wexler was one of several architects who brought this distinctive look to over 2000 houses built in Palm Springs, many of which are still standing today. In doing so, Palm Springs was able to move past the fields of stereotypical tract homes which dominated the postwar American landscape. These buildings were not the boring cookie-cutter cottages that nodded to the past, they were something entirely new both in design and material—and they had soul.
Architecturally, Wexler's work has been almost fetishized of late, as a new generation of design-obsessed sun-seekers have been buying and renovating his signature facades. According to Curbed, he never expected the worldwide attention:
Wexler was amused by his idolization. He was astonished when real estate advertorials bandied about "Wexler-like" as an adjective, refusing to brag when his ad-hoc architectural innovations became a de rigueur building style, and whenever possible, attributed his success to others.
Little did he know when he moved to a tiny city in the desert that he would put Palm Springs on the global design map.
Top image: the Florsheim/Leff House via DonaldWexler.com