Time Warner is quietly notifying some of its customers that it plans to double the download speed of its Road Runner broadband service to 10Mbps starting in Q1 2007, adding that Business Class customers will also get a similar increase in speed.
It looks like Time Warner has finally decided to try to counteract Verizon's FiOS Fiber Optic Home Network service, which is much faster at 30mbps/5mbps but is glacially spreading itself around the US.
Jump to see the text of that slippery email, and then we rip them a new one.

Here's Time Warner's semi-secret "special notice" to customers (italics and boldface theirs):
"Time Warner Cable, the company that was first at fast and first at fiber optics, is increasing your speed again. We're doubling it in the new year ... for no extra cost.

In the first quarter of 2007, Road Runner will be doubling the download speed for its residential customers to 10 Mbps. Our Time Warner Cable Business Class customers will experience similar increases in speed.* The same monthly price that you've been paying will stay the same.

Increased speed. Same price. Great deal.

We haven't told the media yet. This is a special notice directly to you, our loyal and valued Road Runner customer. In the coming weeks, you'll see more information about this exciting improvement in your internet service."
G/O Media may get a commission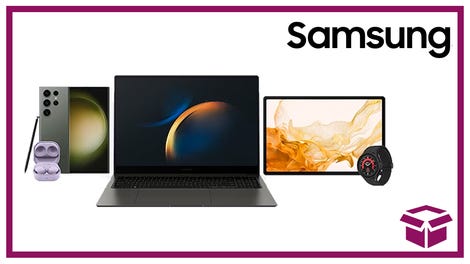 24 hour deals
Discover Samsung - Daily Deal


There is no indication about which regions will be getting this double-speed service, nor is there any mention of changing the service's pokey and stingy 384Kbps upload speeds.
We can only hope that Verizon and other competitors will release captive customers from this stranglehold of slow and unreliable broadband service that seems to be prevalent across the board in the U.S.
We say, who cares if it's going to be twice as fast? Road Runner throttles us down to zero on a daily basis, and even though we're using $70/month Business Class service that's supposedly 7Mbps, its speed is frequently 0Mbps. Do the math: 0 x 2 = 0. Bah.
Road Runner Doubling Bandwidth [Loot Ninja]