It makes complete sense for a company to want to protect a well-established brand, but does Rolex really need to worry about consumers potentially mistaking a colorful $25 learning clock for a luxury time piece that costs tens of thousands of dollars more?

According to the BBC, Oyster & Pop is a small family-run business originally started by Emma Ross-McNairn and her sister, Sarah Davies, after the two lost their jobs back in 2020 as a result of the Covid-19 pandemic. The company sells educational products including analog wall clocks featuring bright colors and additional text and markings designed to teach kids how to read the time on non-digital displays. You can find them for sale on Amazon for about $25 to $30.
The company's unique name, Oyster & Pop, was inspired by a road, Oyster Bend, where the family grew up in England. But it's that unique name that Rolex, a company that was valued at over $8 billion last year and is synonymous with luxury, has an issue with. One of Rolex's more recognizable watch models is the Oyster Perpetual, named after the company's first model to feature a hermetically sealed case that keeps water and dust out to protect the delicate mechanical movement inside.
Lawyers representing Rolex want Oyster & Pop to change the company's name and all of its branding, including its logo and website, because the watchmaker worries the average consumer, who is probably not in a position to drop $5,000 on a watch that does nothing but tell time, will assume Oyster & Pop's clocks are associated with, or directly from, the Swiss company.
The sisters have responded to the watchmaker with a "nine-page letter highlighting reasons why the business felt the claims from Rolex were unjust" and has even offered an agreement that Oyster & Pop "would never produce an adult watch and would never change the brand's name to just Oyster." But Rolex's lawyers aren't budging, and according to Business Matters, Ross-McNairn says changing all of Oyster & Pop's branding to comply with Rolex's demands would be an unbearable financial burden for their small business.
G/O Media may get a commission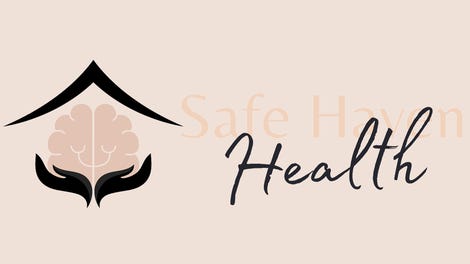 Addiction counseling
Safe Haven Health
The two companies have had a legal run-in before. Rolex previously prevented the sisters from securing a trademark in the United States for their clocks through a trademark dispute that was too expensive for Oyster & Pop to legally defend, so Rolex USA won by default. Afterwards, the sisters complied with a request from Rolex USA's legal team to simply change their trademark filing from "International Class (IC) 14 for clocks to IC28 Toys and Games," but Rolex apparently decided that is no longer enough and is now demanding a complete rebranding of the company.
Oyster & Pop currently has a petition on change.org, "Help STOP ROLEX from closing down a small women-owned, family business," with over 70,000 signatures from supporters.