Runaways' surprisingly solid first season ended with its titular heroes finally living up to their team name and trying to escape their villainous parents in order to be free. From the sounds of things, the gang's lives are only going to get even more difficult in the show's second season.
TV Line is reporting that Runaways will return to Hulu with 13 new episodes on December 21, and they will pick up within hours of the first season's finale. Viewers will find the heroes desperately trying to figure out what to do next. With their parents and the police actively searching for them in the LA area, there aren't exactly that many places Nico, Gert, Karolina, Alex, Molly, and Chase can safely go, especially given that they've got a living dinosaur in tow.
That being said, the group will discover the classic hideout—a deserted hostel—that becomes their primary base of operations while they plot how to expose the Pride for the nefarious organization that it is. Showrunner Stephanie Savage explained that the show's take on the hostel will actually be a luxurious mansion that had the misfortune of being swallowed up by a mudslide or earthquake-like natural disaster (recalling all the seismic activity caused by the Pride's drilling project in the first season).
Savage also hinted that the latter half of the second season will feature the show's "first real breadcrumb that connects us to the MCU, in some way" which could end up being something truly interesting...or just be another half-assed Roxxon connection. Only time will tell.
G/O Media may get a commission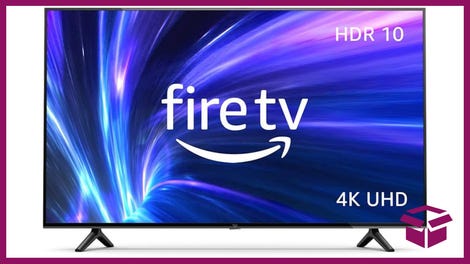 42% Off
Amazon Fire TV 50" 4K Smart TV