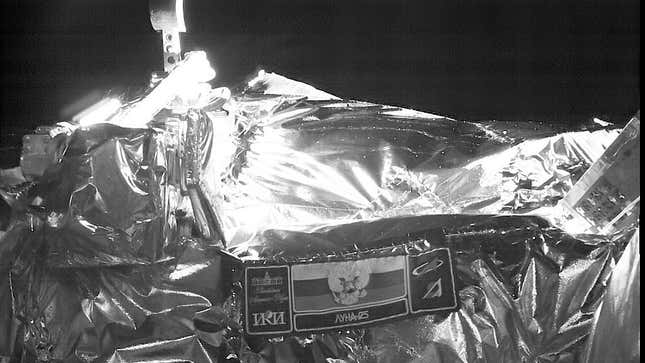 The Russian spacecraft headed for the Moon beamed back views of its journey, showing Earth and the Moon as tiny, bright specks amidst the surrounding darkness of the cosmos.
First Full-Color Images From Webb Space Telescope
Using its onboard cameras, Russia's Luna-25 snapped its first images from space on Sunday while it was around 192 miles (310 kilometers) away from Earth, according to the Space Research Institute of the Russian Academy of Sciences (IKI RAS). The set of black and white images reveal a view of the spacecraft itself with the mission emblem and Russian flag patch against the dark backdrop of the void, with Earth and the Moon appearing as shinning dots.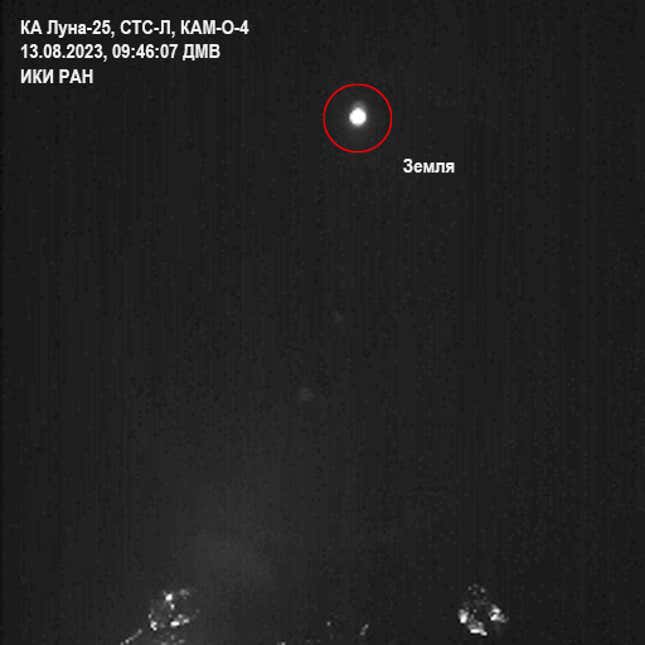 "These images show the structural elements of the Luna-25 apparatus against the background of the Earth, from which we have already departed forever, and against the background of the Moon, to which we will soon arrive," IKI RAS wrote in its statement.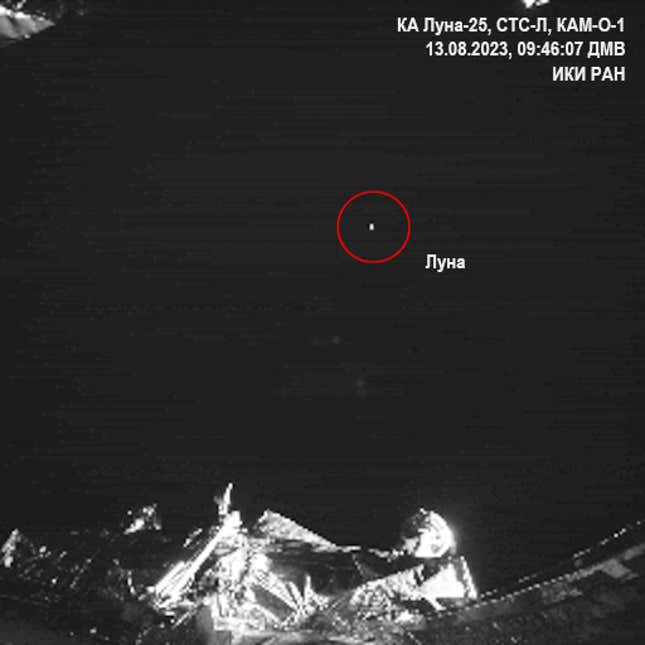 Luna-25 launched at 2:10 a.m. local time on August 11th from the Vostochny Cosmodrome in Amur Oblast, Russia. Its launch marked Russia's first mission to the Moon in 47 years, since its predecessor Luna-24 returned to Earth in August 1976. The long-awaited mission signals Russia's renewed interest in the Moon as a new space race between the U.S. and China heats up.
With its latest foray, Russia wants to be the first to land on the Moon's south pole. India is also in the midst of its second lunar landing attempt with the Chandrayaan-3 mission, which launched on July 14. India's first attempt to land on the Moon in September 2019 ended in a fatal crash due to an issue with the spacecraft's braking thrusters.
The Russian spacecraft is scheduled for a landing attempt on the Moon's south pole on August 21. "All systems of the spacecraft are operating normally, communication with the station is stable, and the energy balance is positive," IKI RAS wrote in its statement. India's Chandrayaan-3 mission, on the other hand, is targeting August 23 for its lunar touchdown. The spacecraft will conduct a critical maneuver on Wednesday to lower its orbit to 62 miles (100 kilometers) above the surface of the Moon, according to India Today.

The Moon's south pole is of great interest to nations hoping to establish a presence on the lunar surface, with evidence showing that it may contain reservoirs of ice that could be used as drinking water, fuel or to make oxygen.
Both spacecraft are inching closer to the Moon, aiming for a soft landing on the lunar south pole and the chance to make history.

For more spaceflight in your life, follow us on Twitter and bookmark Gizmodo's dedicated Spaceflight page.