A few months ago I wrote about a proposal to fix the housing crisis in San Francisco by building skinny apartments in the medians of its streets. Little did I know this idea was already being prototyped in a place that has even bigger streets than San Francisco, due to the unique way it was built.
For the past four years, Salt Lake City has been testing an idea of "median development," which is pretty much what it sounds like, proposed for an area of town called the Granary District.
Salt Lake City has insanely wide roads, says James Alfandre, executive director of the Kentlands Initiative, which has spearheaded the project. "Brigham Young wanted a team of oxen and a cart to be able to turn around in the street." This is actually a problem for any Mormon-settled city—I was told the same thing about Vegas when I was there. (Here's more on Mormon urban planning, in case you're interested.)
G/O Media may get a commission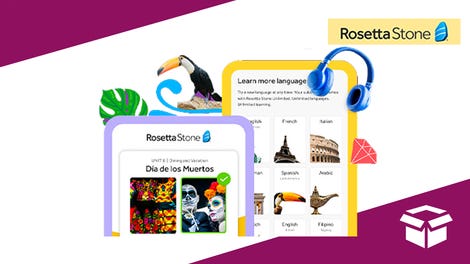 Extra 20% off
Rosetta Stone Lifetime Subscription - All Languages
After drawing up some ideas for how to add housing, retail and parks to a median, the Kentlands Initiative used shipping containers to build something called Granary Row, a pop-up version of temporary structures that's meant to mimic the potential development in scale and use. The group is now working with the city to lease the median for 99 years to permanently build retail and residential space.
This last part is the most interesting piece of this concept: Instead of trying to procure potentially expensive real estate to build housing or public space, medians already belong to the city. In essence you'd be taking land that was once allocated to cars—or oxen and carts, if you will—and giving it back to the people.
Follow the author at @awalkerinLA
Images via the Kentlands Initiative